I promised that I will do this 'All About You' series every month; however, much like what I expected and much like what you might have come to notice on the blog, I became too busy with my travels and I ended up forgetting about this (aaah, sorry)… But hey, it's better late than not to post at all, right? And so, I'm finally continuing my aim of sharing your letters as you tell me your stories of travel, perseverance, and success — stories that I have somehow been a part of.
I've said this before and I'll say it again: you guys have been thanking me non-stop, but do know that I'm equally (if not more) thankful for each and everyone of you!
…Do you want to publicize your story too? Well then, if you have ever been inspired by a destination, hotel, activity, or trip that I wrote about, AND/OR if you have ever been inspired to travel or do anything because of my blog articles — come send me a message here along with a high-res landscape photo of yourself and a brief note regarding your journey or situation, and I would absolutely LOVE to include your story in this series!
Now let's get it on with my 5 favorite letters below for this month of July!
.

Letters from my Readers – Vol. 3
Inma Gregorio A letter and a photo from Gili Trawangan, Indonesia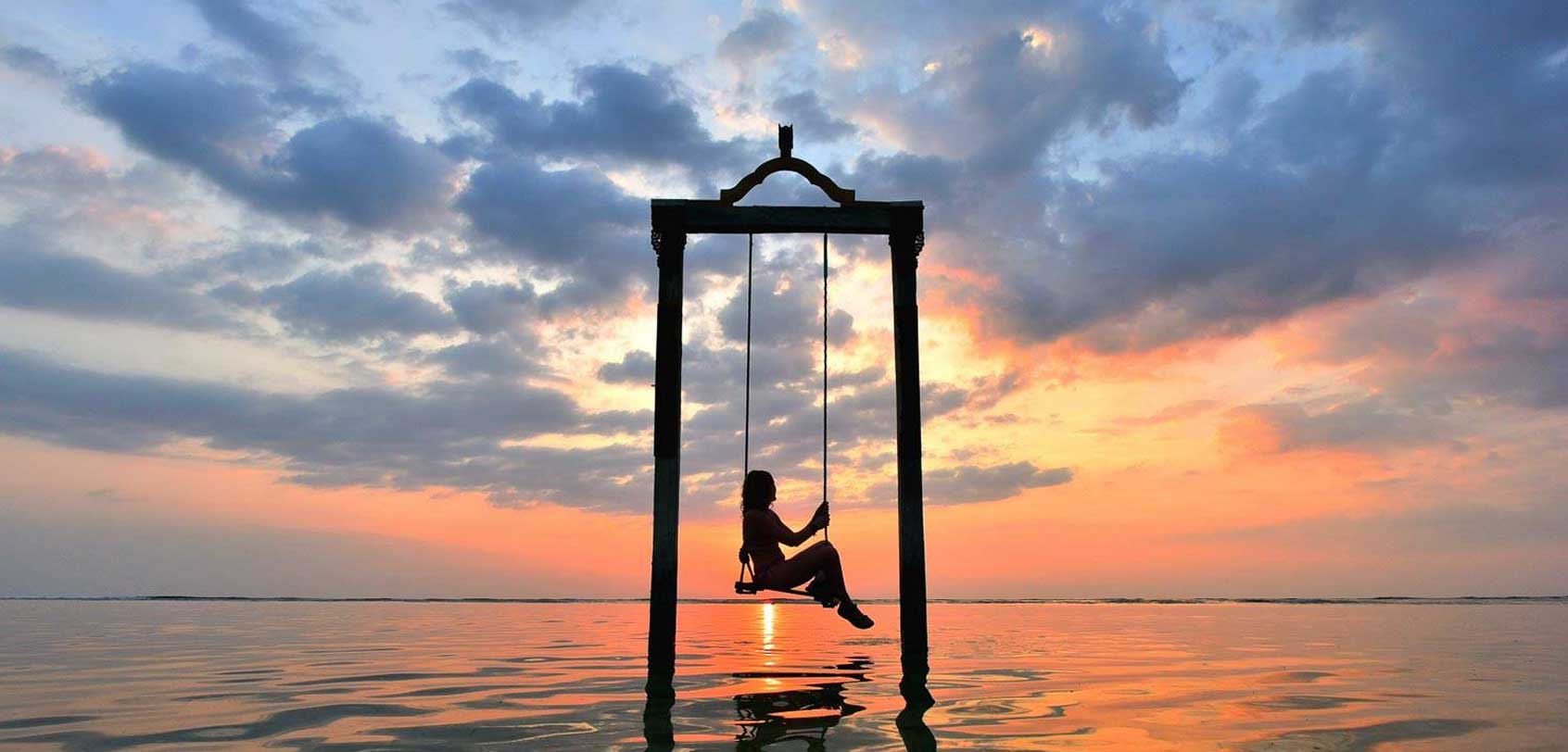 Aileen, your blog is one of the most colorful and inspiring websites that I follow.
I always love the way you display everything and how vivid your pictures are! You influenced me in a way and you can certainly see it in how I take photos of my travels!
Inma is originally from Spain. You can find more about her and her adventures over at AWorldToTravel.com
.
Amanda Lundberg A letter and some photos (she's the one on the cover photo too!)
Honestly, your site has inspired me in a lot of ways in 2015: not only to travel more myself, but also to document my travels and share in an engaging (or an attempt at engaging, haha) way. 
Here are some examples:
Because I also live in Belgium and am relatively new to the country, your site has inspired me look more within the country itself for new experiences and adventures that I may have overlooked. I live in Antwerp, which I consider "the best" (as most true Antwerpens do), but Bruges is gorgeous, Ghent is so lively and authentic, and the Walloon region seems like a completely different country even though it's a short drive away.
After watching your video from your trip to Dinant, it inspired me to make more informational videos from my trip as well. I tried this type of format for a trip to San Marino, and was very pleased with the outcome (and with the trip in general)!
I started a travel blog after I read your article on "How to Start a Travel Blog." Mine isn't updated as frequently, but I use it as a place to showcase my photography/videos (a skill that applies in my actual job) and also hope to encourage others to travel as well. On my site I also have a goal: to reach 30 countries by the time I turn 30! Right now I am at 26, but I'm going to Monaco in January, Spain in February, and will end Greece in June. The 29th country to visit is yet to be determined!

.
Thirumal Motati A letter and a photo from Costa Rica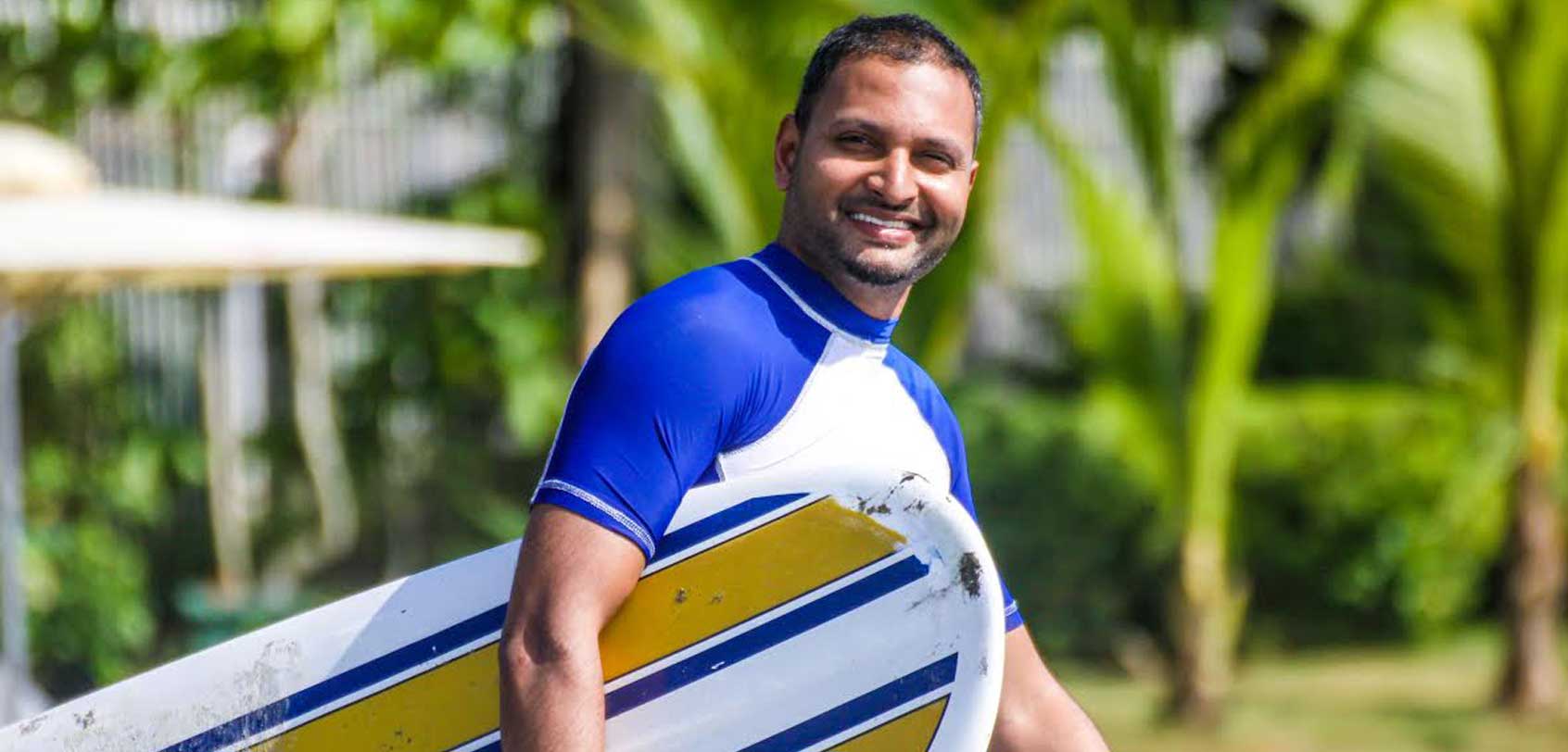 Before I stumbled upon your blog, I mostly used to read blogs by travelers from developed countries.
They inspired me to travel but… not the way you did. You not only inspired me to travel on my third world passport but to find a niche to blog. Your article on how to start a blog from scratch helped me greatly in building and launching my blog. Your post on Facebook groups for travelers helped me establish a presence on social media as well.
Coming from a developing nation yourself, you gave hope to many travelers and bloggers in the developing countries!
Thirumal is originally from India. You can find more about his adventures over at VisaTraveler.com
.
Ashby Night A letter and some photos from Prague & Budapest
I am a new follower of yours and the first article I read about you was about your trip to Thailand. This lead me to read about how you left your corporate job to travel the world.
I'm currently at a pivotal point in my life where I feel like I need to make a big career decision. I just came back from a year abroad traveling around Europe. When I come back to San Francisco I find most of the people I know have 9 to 5 desk jobs working their way up the corporate ladder. I can't imagine feeling that I would be happy this way. 
So I want to start freelance work, like writing or web design. I have a blog mixed with different topics but its mostly about my time in Europe. Ideally, I'd like to continue building my travel blog and live life out of my suitcase. I'd also love to pick your brain further on how you learned about web design and was able to create such a successful story for yourself. Thanks for inspiring me!
Ashly is originally from the USA. You can find more about her adventures over at WildWoodAndCotton.com
.
Ria A letter and a photo from Indonesia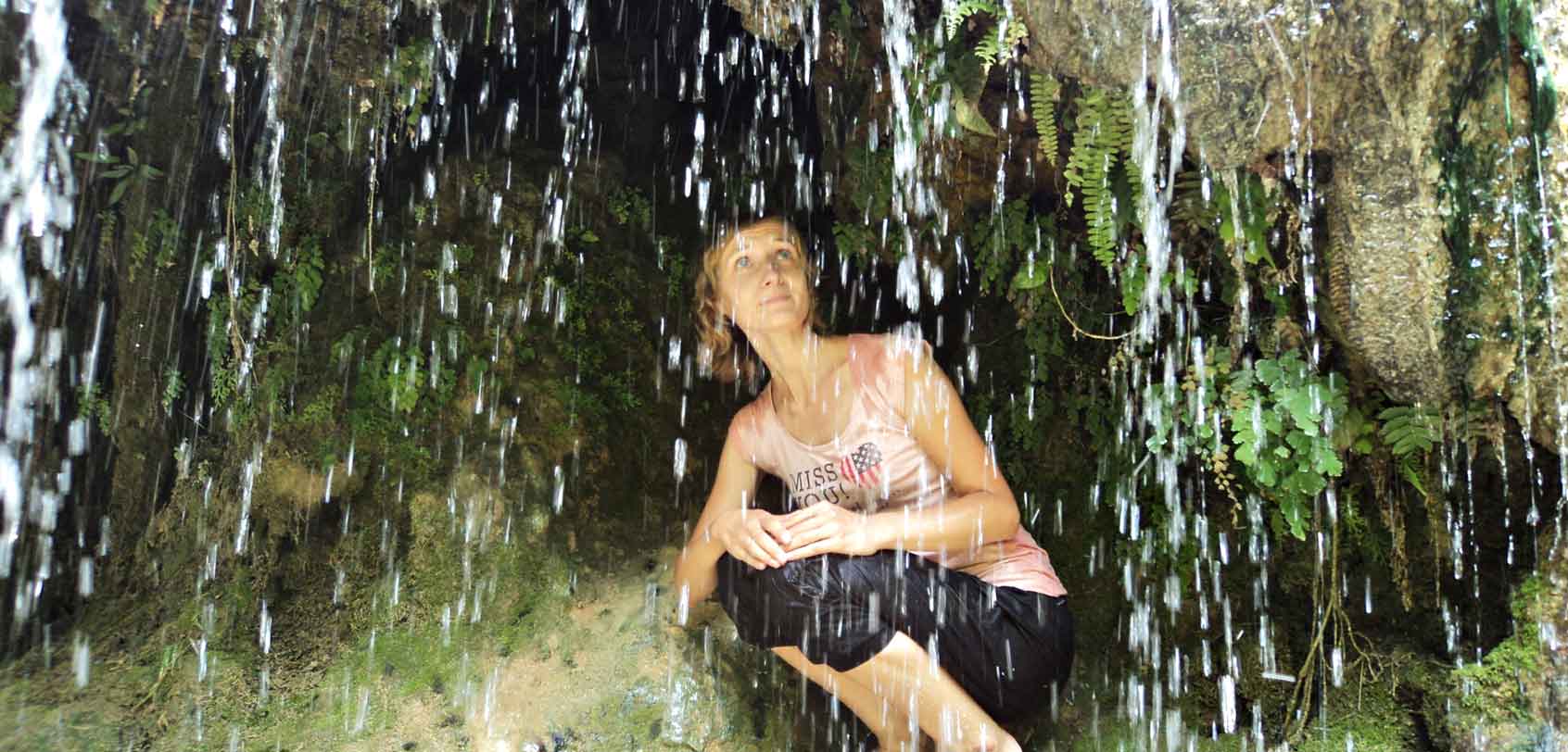 I never thought that one day I will start to share my daily life with the rest of the world. I moved to Indonesia (from Lithuania) a bit more than year ago. Only after living there 6 months I understood that Indonesia is much more than what I saw in beautiful pictures. There is a day life, which is quite different than what I was used to, yet at the same time: so interesting. In my head, there were so many thought and experiences, so I decided that it's time to put everything on a list.
I didn't know how to start – I'm not professional writer or person that involved a lot in internet. I read many posts how to start to write a blog, but most of them were the same: "dry" and not very insightful, until I found your blog! First your article "How to Start a Travel Blog from Scratch: Your Ultimate Guide" was which inspired me to start now — without any doubts, even if I didn't felt very confident at first that somebody wants to read what I will write. After being inspired by this article, I started to move on, read other posts and every time it's like adventure. I found more and more useful information – it's like a never-ending useful source for many topics about blogging.
I really love your easy way writing, putting everything in an understandable structure, and then giving detailed information. Sometimes I read other people articles and I feel that it's written only to fulfill the symbols amount; but in your page, it's not about it. It's about sharing and helping people to discover blogging and traveling beauty. 
Every time I read your new post I'm inspired to write, make better posts in my own blog. Yes, I just started it's still long way to my aim, but only because of your help I'm moving to it.
Thank you very much for sharing, helping, being good example  and inspiring people!
Ria is originally from Lithuania. You can find more about her adventures over at LifeInABigTent.com
.
Clearly, I really love reading your letters — I love it so much that I want to share it with the rest of the world (hence the reason for why this series was born)! After all, it always brings me joy to learn more about you guys. So again…
If you have ever been inspired by a destination, hotel, activity, or trip that I wrote about; 

and/or,

If you have ever been inspired to travel or do just about anything because of my blog articles
…come send me a message at 

 along with a high-res landscape photo of yourself and a brief note about your journey or situation.
I would absolutely LOVE to include your piece in this series and tell your story. I look forward to your emails!
What do you think about this 'All About You' series?
YOU MIGHT ALSO LIKE
Older Post
Newer Post
Hey there! I am Aileen Adalid.
At 21, I quit my corporate job in the Philippines to pursue my dreams. Today, I am a successful digital nomad (entrepreneur, travel writer, & vlogger) living a sustainable travel lifestyle.

My mission? To show you how it is absolutely possible to create a life of travel too (no matter the odds), and I will help you achieve that through my detailed travel guides, adventures, resources, tips, and MORE!

NEW READER? START HERE!
Widget
CURRENTLY BASED IN: The Philippines
TRAVELING NEXT TO: Antarctica
Stay updated with Aileen monthly! Sign up and receive exclusive updates, articles, giveaways, and so much more!
Update: Okay, I'm not going to wear this dress EVER again. Now my UBER driver thinks I'm pregnant. (Or yeah, sure,… https://t.co/wsSyiZEPBX
21/02/2018 03:46:03

That moment when your belly "food bump" tempts you to using it as a ticket to skipping a line (because you 'look' p… https://t.co/IGdoOSwIwg
21/02/2018 03:43:43
Give Your Life Wings