– About The Site –
In just a few months after I launched this website in September 2014, iAmAileen.com evolved from being a simple lifestyle blog into an award-winning travel resource with an expansive worldwide reach.
Since then until today, I have continually set my brand apart from the crowd of other influencers by providing unique, informative, and engaging storytelling articles that aim to help others achieve the best travel experiences possible — if not the best travel lifestyle.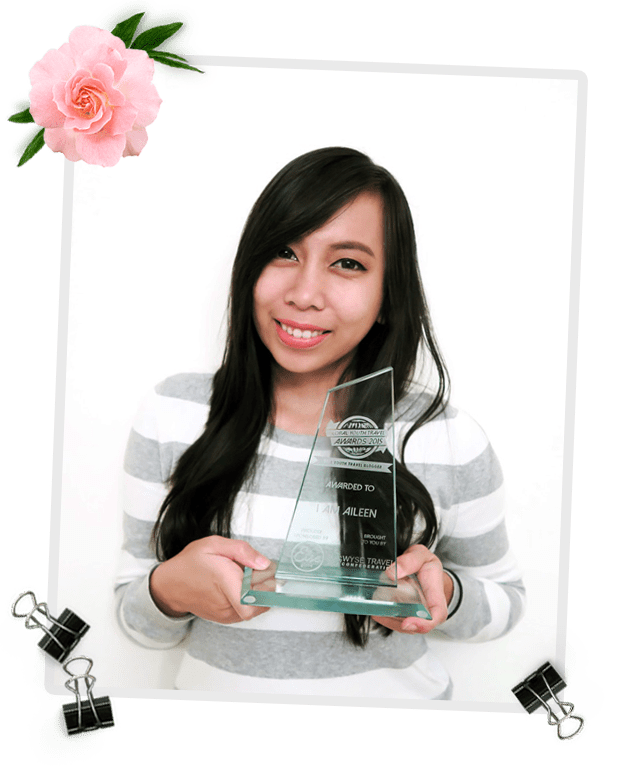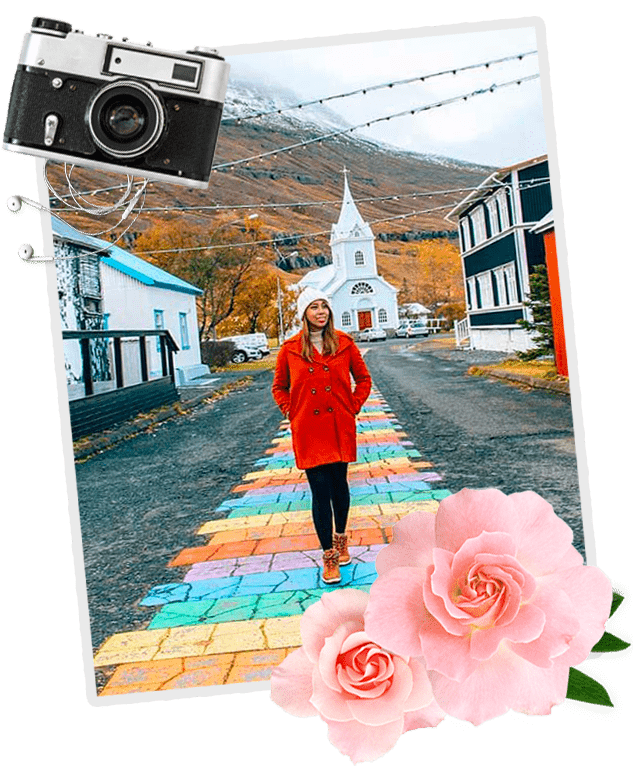 Why You Should Work with

Me?
I strive to make informative, fresh, and engaging articles at all times — combined with my years of experience in professional journalism, marketing, as well as SEO, my articles are often highly-ranked in Google search results. As a result, I have a worldwide audience and readership of over 
300,000+
unique individuals monthly, and a potential total social media reach of about 
500,000+
.
These are real consumers with enough purchasing power who are actively seeking the best travel accommodations, attractions, destinations, experiences, products, and resources worldwide. Over time, I have built trust among these readers and I am able to influence them with my advice and recommendations through the honest articles that I produce.
Website Statistics
• Monthly Pageviews: 400,000+
• Monthly Unique Visitors: 300,000+
• Average Time on Site: 02:41 min
• Domain Authority: 60
• Page Authority: 65
• Average Bounce Rate: 34.47%
Audience Profile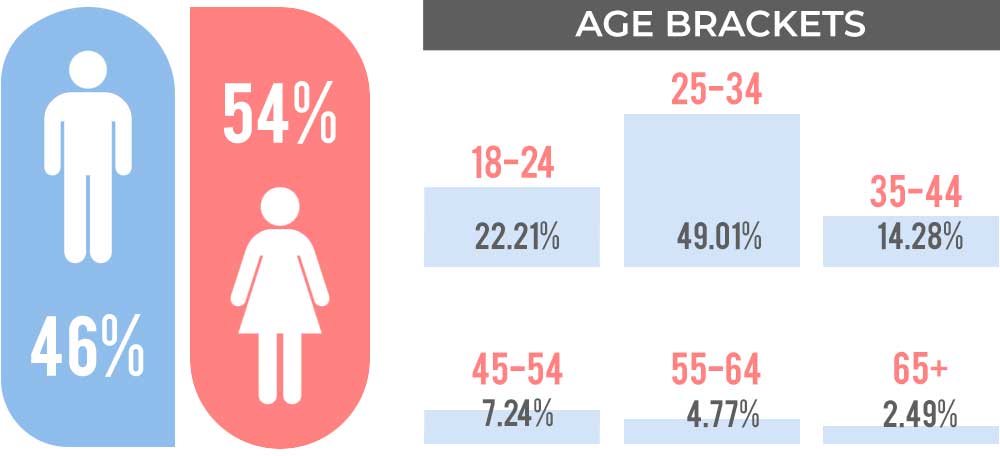 Travelers spending minimum of $3K per trip.
Top 5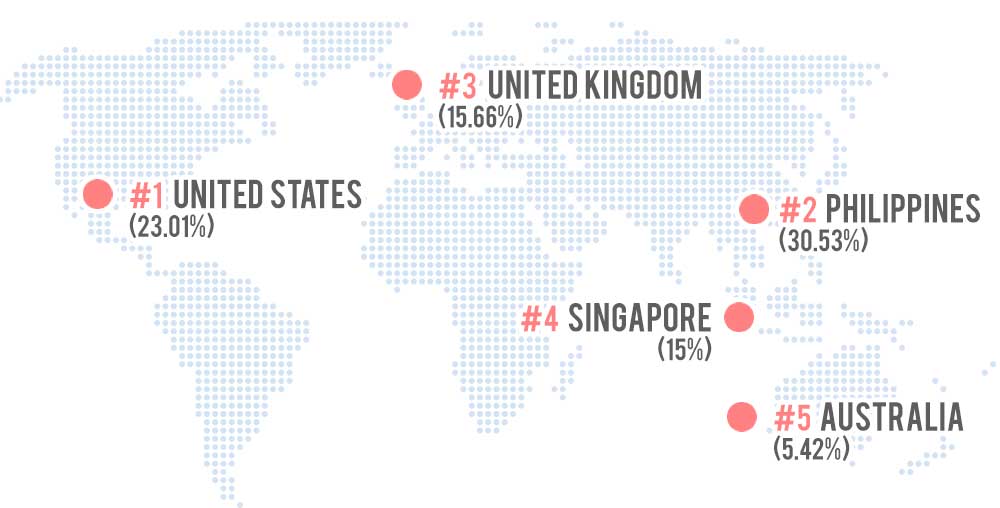 iAmAileen.com is viewed over 190 countries
Over the years, I have built a strong and loyal community of travelers who follow my adventures as well as trust my recommendations — and it's still growing fast!
I also have an exclusive forum composed primarily of travelers & travel bloggers. If you want to target your campaign to this niche, I am also open to that option. (Current members: 22,000+)
This travel blog, my writings, and my life story have been featured on National Geographic, BBC Travel, Lonely Planet, Travel + Leisure, Business Insider, Cosmopolitan, Huffington Post, and a lot of other travel-related websites (see a list of my media exposures both online and offline on my press page). I have also written for some of these renowned publications, got appointed as a public speaker in world forums, been interviewed for TV programs, and so much more.
Because of these things and more, my website and I have garnered the authority and influence to help you achieve your marketing goals and reach your target audience.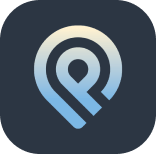 I have worked on numerous campaigns with some of the biggest companies and tourism boards worldwide.
Among many other things, I helped increase their customer engagement, brand exposure, and booking conversions. After all, with my background in digital marketing and digital storytelling, I can always help brands reach their maximum potential.






































…and more!
"Aileen helped us grow KKday.com during its Southeast Asian expansion. With her elaborate and meticulous take on travel content creation, she engaged both new and seasoned travelers alike. Her passion for travel resonated really well with her audience giving our website and app a huge boost in high-quality traffic and revenue. Throughout the years, Aileen has become one of the most influential thought leaders in the travel industry globally and we're happy to have worked with such a cool icon for millennials!"
– Joey Y., Country Manager, KKday
"Aileen was a really huge help for us! For all of what she has done, it really meant so much for me and my startup. Right from the beginning, her plans for the campaign were detailed yet straightforward. Upon execution, everything was tremendously effective. In fact, our Twitter has never had this many notifications ever — all thanks to her! She is truly one of the most talented women I have ever met."
– Elizabeth K., CEO, Arigato Japan Tours
"We noticed the distinct success of Aileen's review as well as its performance on social media, and we were enchanted! We've worked with bloggers before, but we had a memorable collaboration with her. Given this outstanding performance, we will be more than glad to work with her and her website again!"
– Deborah P., Sales Manager The Dominican Hotel
"It was a joy to have worked with Aileen. With her experience, professionalism, and skills, as well as her incredibly engaged audience, we were very impressed to see the high-quality posts, videos, and materials that she delivered. We would absolutely recommend working with her!"
– Leya R., Manager Indonesia Tourism Board
"Southeast Asia is a foreign market to us and we have little reach in the market. However, after working with Aileen, we were very surprised at the attention that we got. It was amazing to see a sudden influx of people who started to write about our business, supporting it, and even buying tickets for our next trip! Working with Aileen has truly been a pleasure and there is no doubt that we made a great choice."
– Jonas V., Founder, Cebu Party Boat
"Reading your blog actually pushed me to just plan and book a flight to Europe. I had a lot of plans before but because of so much pressure, it got to the point where it stopped exciting me. But your blog made me think differently… It was like my jumping point to pursue what I wanted to do, even if it's just to travel to Europe again and to visit new cities. And guess what? I'm heading to France during the later part of this year. So… THANK YOU!!!"
– Camie J.
"I'm glad I discovered your blog. Thank you so much Aileen! You have no idea how much you have helped me and I can't thank you enough for the MOTIVATION you gave me especially in quitting my job to try solo travel and the nomadic life last April. If I didn't try, I wouldn't have been traveling like I am now!

I'm one of your biggest fans and I hope to meet you somewhere in your travels."
– Dan T.
"I always thought that there's no hope for me to create a travel blog and make money from it because there are just TOO many blogs out there already… but you proved me wrong! I'm glad I read through all your blogging tips. Today, my blog site's visitors have increased by 400% and I am even earning a lot from it! Maybe in the future, I'm sure to earn more like you and make travel my job too. Please keep inspiring us!"
– Dani B.
"We are Lidia and Jeff from the U.K. and we just want to tell you that we appreciate how you provide honest and comprehensive reviews. It is a breath of fresh air to find a blogger who actually takes the time to know about the product/service and not just scratch on the surface. And with that, we just purchased the travel package for our own and we are very happy with it!"
– Lidia and Jeff O.
"I would just like to thank you for your advice on where to book our hotel and tours. We did not only get a really good deal but we also had a very pleasant transaction and holiday. Keep it up with these kinds of posts, they are a great help especially for first-time travelers like us!"
– Johanne V.
• Advertisement Links
• Advertisement Space
• Affiliate Partnerships
• Brand Ambassadorships
• Contest and/or Giveaway Collaborations
• Custom Content Creation
• E-Newsletter Campaigns or Placements
• Photo & Video Creation
• Press or FAM (Familiarization) Trips
• Product, Brand, Establishment or Hotel Reviews*
• Social Media Campaigns
• Sponsored Posts
• Video Creation/Content
• (…or let me know what you're looking for)

Frequently Asked

Questions
My business is still new, can you help promote it for FREE?
Congratulations on your new venture! But please understand that as much as I would love to help you out, as a business as well, I do not work for free.
There are instances, however, that I may be lenient towards ex-deal or barter arrangements; but for this, please contact my manager at [email protected].
How do you choose which opportunities to accept or not?
It highly depends on some factors…
If it will interest my audience and if it aligns with my blog. If I feel like it won't, then I will decline even if the pay is high. After all, I value the relationship I have fostered with my community, so I will only partner with brands that are a fit for me or my reader's niche and interests.
If there's compensation.

 

My blog is a business and I'd rather spend my time doing something that will benefit me rather than work on something that won't pay me for the effort I will put in. Sometimes, however, I will reduce my rates if it's an amazing opportunity that I don't want to pass up for myself and for my audience.
If it's something I'm excited about. Life is short, so I always choose to take on things that I actually enjoy and love :)
I'm a not-for-profit / NGO organization with no budget. Can we still work together?
I would love to support you and what you do, but please understand that I still need to find a way to pay my bills.
You can still tell me about your project though, and I will try my best to share it — if not suggest other ways that we may be able to collaborate in the future. Thank you!
Do you require a +1 for press trips and events?
Short answer: yes, please.
Long answer: for years, I've been quite stubborn and a bit of a perfectionist, so I almost always handled everything — from taking photos to videos of myself, by myself — but it has since taken its toll on me.
I acknowledge the glaring fact that traveling solo while on a project is not as efficient nor productive if I have to do everything by myself. So in order to deliver consistent high-quality content, photos, and videos, I ask that you allow me to bring my +1 assistant who is already adept with the style and requirements that I have set for my branding.
If you have files to send, you can email me at [email protected].
Take note that with the number of inquiries that I get, I'm currently only prioritizing paid projects and collaborations.
Please understand that as much as I would love to help you out, as a business, I do not work for free. There are instances, however, that I may be lenient towards ex-deal or barter arrangements; but for this, please contact my manager at [email protected].
Overall, I value the relationship I have fostered with my community, so I will only partner with brands that are a fit for me or my reader's niche and interests. Thank you for your time, and I look forward to hearing from you!