» Aileen's Travel Guides – Check out my city guides on my 'Destinations' page! Otherwise, scroll up to the top of this page to see a list of all my travel tips and scroll down to see my recommended travel activities.
» Lonely Planet – You can never go wrong with Lonely Planet. It has a LOT of destination guides available that are written by their experts. Purchase one of their books or PDF guides today!
» Trip Advisor – As we all know, this is a great website for checking out the best 'To Do Lists' in any destination, and this is mainly due to all the unbiased reviews of its users.


» World Nomads – Always get travel insurance — it is a MUST and I wholly LOVE World Nomads (which is also loved by Lonely Planet). The best feature about them? You can extend your insurance AND make claims online. No need to fly back home!


» Agoda + Booking.com + HotelsCombined – Agoda for Asia, Booking.com for Europe, HotelsCombined for the rest of the world. These 3 have low-budget places to extravagant accommodations in unbeatable prices!
» HostelWorld – If you're on a budget, this has the best collection of hostels worldwide.
» AirBnB – The greatest platform for short and long-term rental deals worldwide. Sign up through this link to receive an initial $25 BONUS!
» *See 52 other ways of scoring cheap and FREE accommodation around the world in my ultimate guide!


» Ultimate Travel Group – My dedicated online forum for all travelers and travel bloggers. In here, we share all the travel advice, deals, tips and giveaways that we know of. Come join us NOW!


» Kayak + Momondo + SkyScanner – I've been using these websites interchangeably for YEARS and they never failed to give me rock-bottom prices across all booking sites! I've surely saved a lot of money because of these platforms. TIP: To get the best deal, try to book via a local address.
» Secret Flying – I keep myself updated with worldwide flight promos, error fares, etc. by subscribing to this website because it notifies me of all the craziest deals out there! Seriously, this has been such a huge money-saver. For instance, I once booked a ticket from Brussels to Tokyo for only 200+ EUR — roundtrip! Crazy right?


» My Most Trusted Brands – I only recommend and review products that I have personally used and believed in; so I hope that the ones listed in this link will be of help to you, the same way that they have helped me in my travels!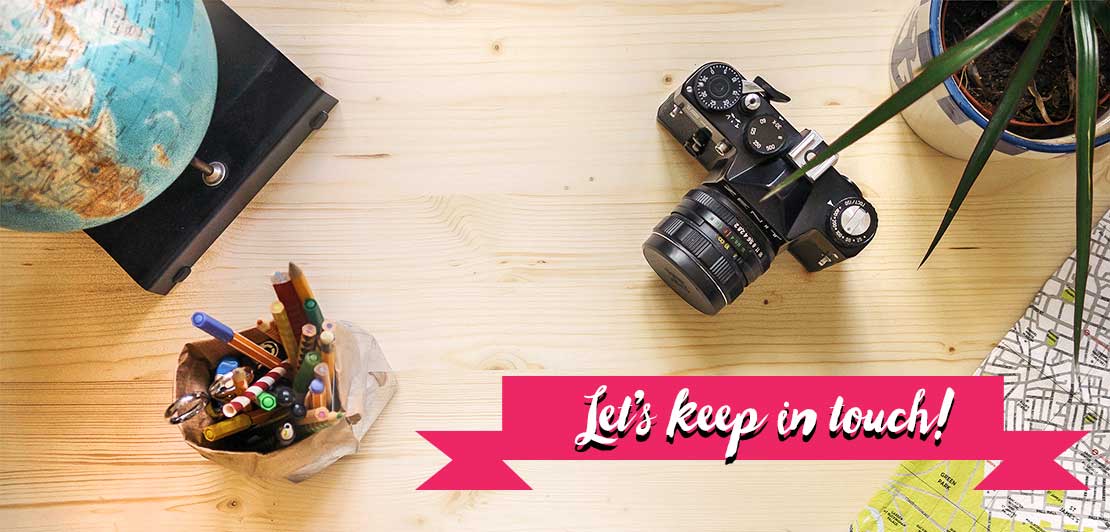 Receive my
free

monthly newsletter!

Be THE FIRST to hear about:
Exclusive travel deals, hacks, and tips
Awesome travel giveaways
My travel updates + posts
…and more!

Be assured that your email will never be shared with anyone — I won't spam you either. In fact, I only send this newsletter monthly, so give it a try!
.
To receive the latest articles, contests, giveaways, and MORE!
.
CHECK OUT MY FAQ
To see my frequently asked questions.
.
FOLLOW ME ON: