*This page is updated frequently.
» Top Listed
» Public Speaking & Live Interviews
» Social Media Features & Mentions
» Ambassadorships, Awards, Nominations, & Recognitions
» Website Features & Mentions
» Freelance Writing & Guest Posts
November 2016: Young Stars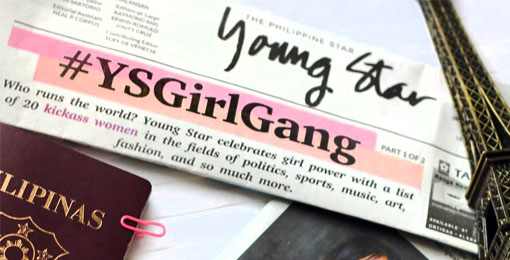 To see digital version of this article, go to Philippine Star.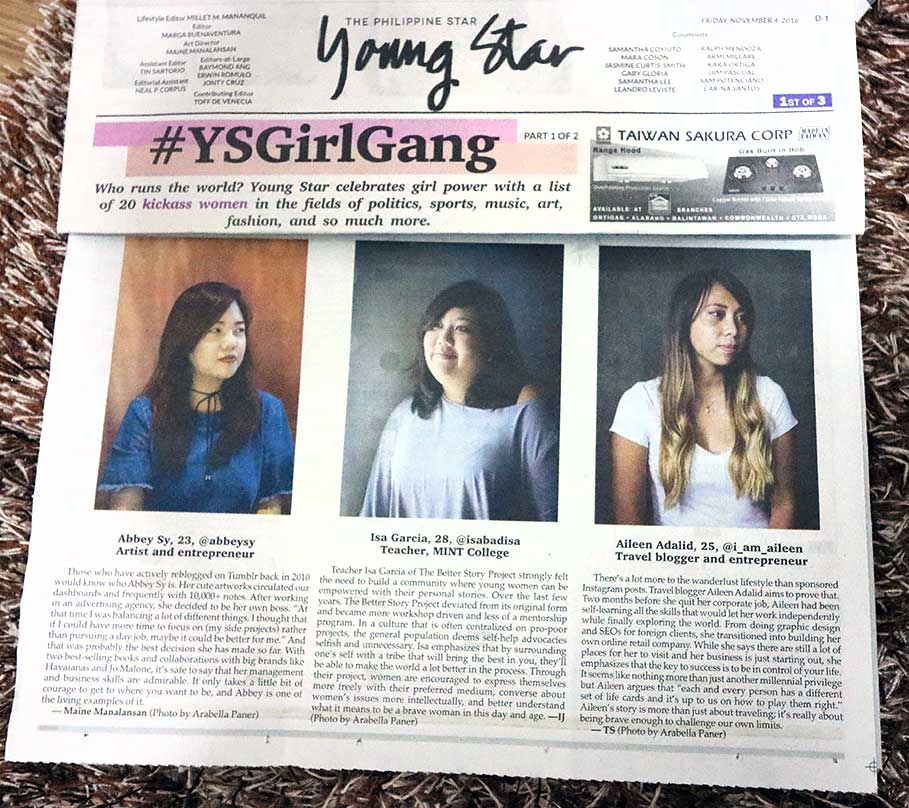 GUINNESS WORLD RECORD
November 29, 2012 – One of the models for the Ayala Malls fashion show that garnered the Guinness World Record for the most number of models on the runway (total of 2,255 models that night). See the video here where I came on screen at 00:25:50.
PHILIPPINE STAR
August 10, 2012 – Featured as a V.I.P. media guest in Philippine Star (one of the country's popular newspaper publications) under the Entertainment Section during the official relaunch of Acacia Hotel in Manila, Alabang (Philippines, Asia).
COSMOPOLITAN FEATURE
December 2011 – Featured by Cosmopolitan (Cosmo) Philippines for their Style Paparazzi. It's a section in their website where they feature girls for their style and outfit. The shot was taken during Cosmo's 2011 exclusive event: Singles' Bash.