It's no news that I've been trying to learn different languages, and after mastering my Dutch with Rosetta Stone, I'm now trying to pave my way to fluency with the Japanese language (which I already have a bit of knowledge of after years of watching anime and reading manga). But of course, I know that I'm nowhere near the level wherein I can properly converse with locals — but thankfully, this is where the Your Plan feature of Rosetta Stone comes to play!
If you've been following my learning journey, you would know that Rosetta Stone is my go-to platform whenever I want to try learning a new language. After all, they are the world's leading mobile-based language learning app; a standing that already speaks a lot in itself.
Given my current needs as well as the fact that they have just released the Your Plan feature across all devices (Android and iOs/Apple), I'm definitely excited to stop getting 'lost in translation' especially when I come back to Japan again!
.
Your Plan by Rosetta Stone
» So what is 'Your Plan'?
Your Plan by Rosetta Stone is a special built-in feature that helps anyone achieve their learning goals by creating a personalized plan that's based on their knowledge level and their reason for learning a new language.
Straight from the Rosseta Stone app itself, learners can first indicate their proficiency by choosing from any of these three levels:Beginner, Intermediate and Proficient.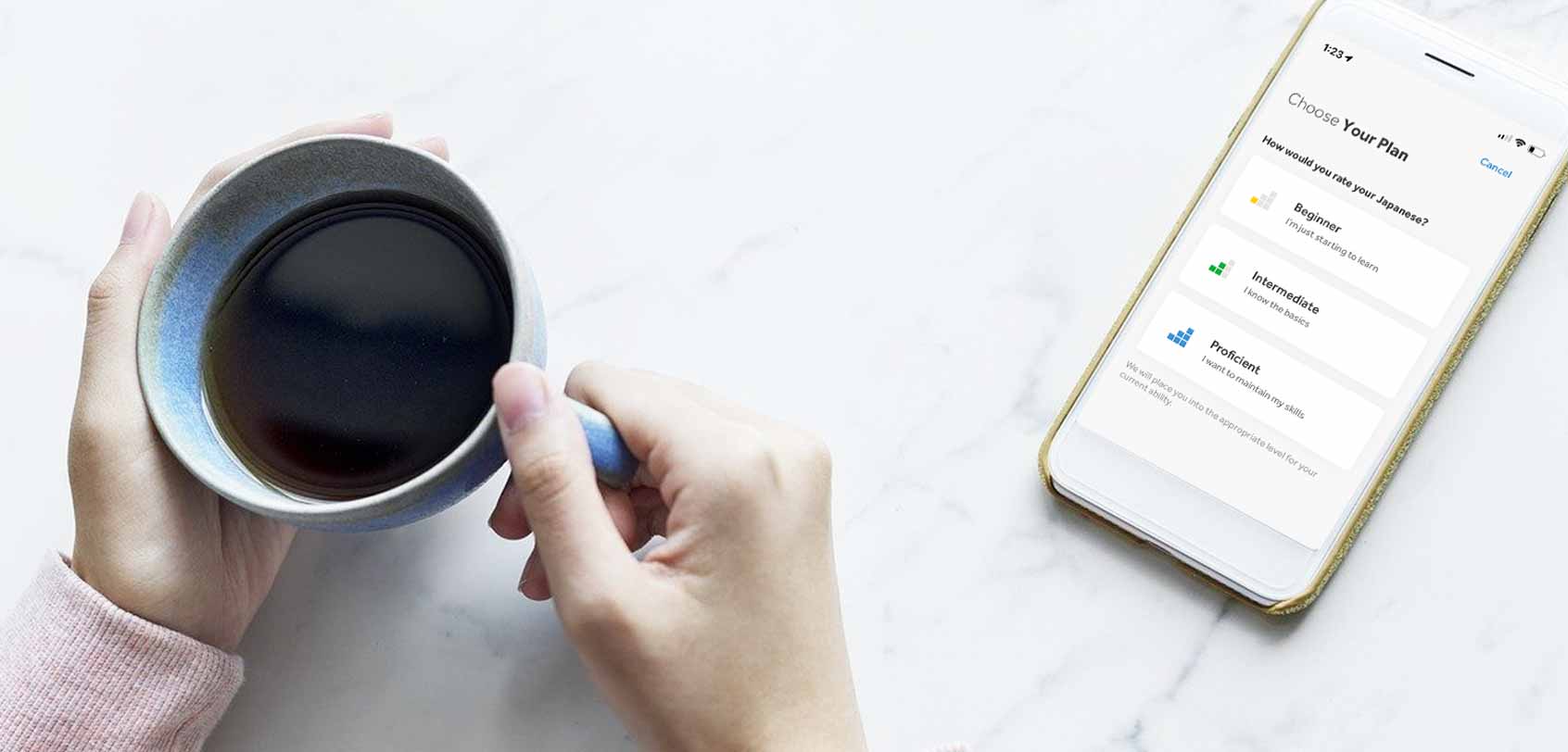 And then, each of these levels will have their own separate plans…
Traveler: self-explanatory and my number one reason for trying to learn Japanese!
Heritage Seeker: to better speak with family or friends
Career Builder: a personalized section for helping learners advance in their careers
Language Lover: if you just want to learn for fun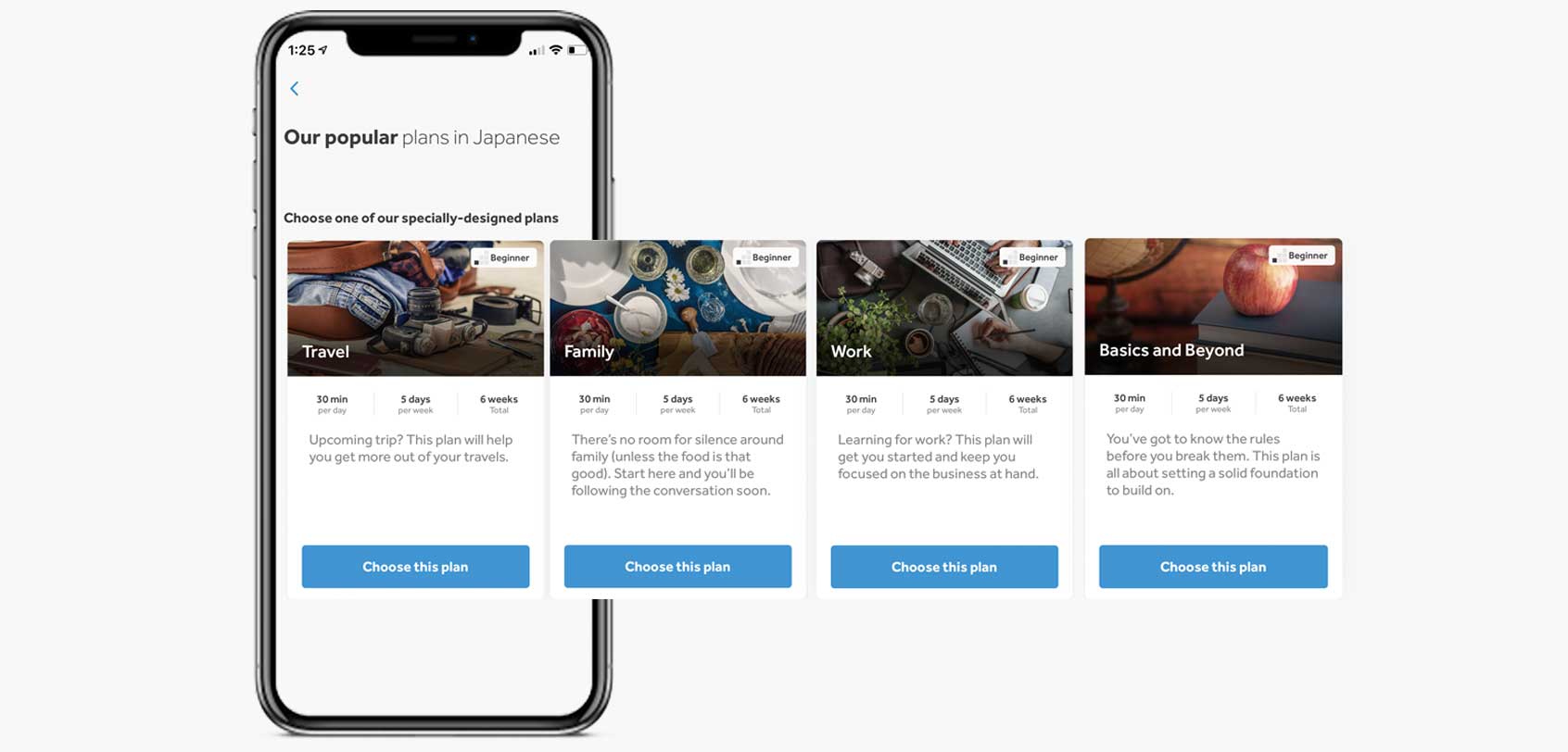 As you can see in the screenshot above, the Traveler plan will enable me to learn the common travel phrases, the basic way for asking and getting directions — and so much more!
It's definitely a more specialized way of learning inside the Rosetta Stone app so that I can stay focused on the things that I want or need to learn ASAP. Personally, I've got a busy schedule so this streamlined lesson plan is such a great fit for me so that I can learn Japanese the easy way!
.
» Key features
Your Plan is available for all 24 learning languages, so you're never limited on anything!
Optimized experience across all devices (Android and iOs) starting this November 2019!
Small bite sized daily lessons to help ensure that you stay on track and could complete your learning daily in order to help develop a habit.
Daily notifications to help learners stay on track and come back for more lessons.

With offline plans

so that you can learn on the go!

.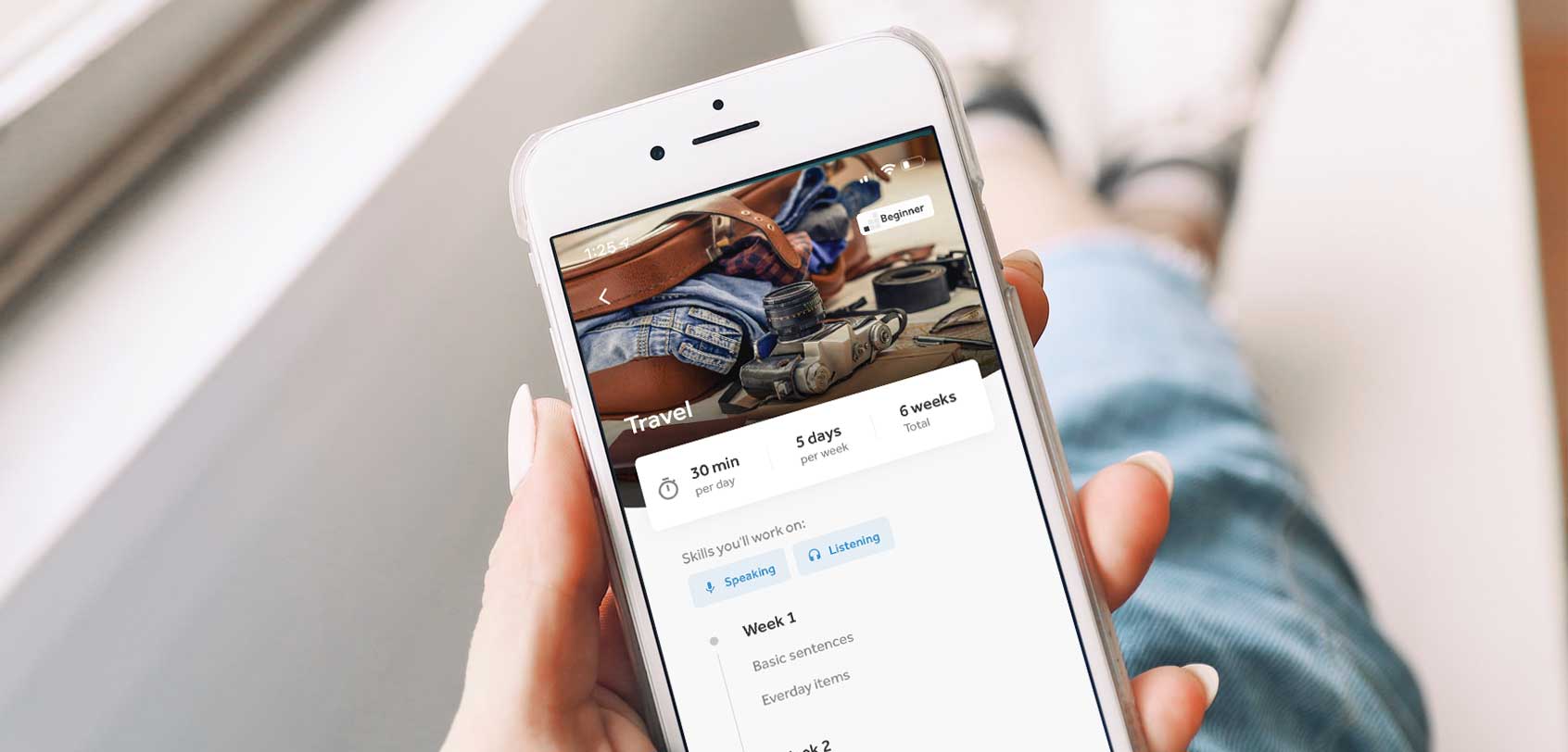 .
If this has piqued your interest, you better download the
Rosetta Stone
app now and register on the 'Your Plan' level that best suits your needs!
As for me, I'm off to do my beginner + traveler plan in order to better prepare myself for my next Japan getaway!

LEARN A NEW LANGUAGE NOW!
.
DISCLAIMER: This post is in partnership with Rosetta Stone. But as always, all thoughts that are
expressed in this article are fully my own and NOT of any other entity or person in their favor.
What do you think of Rosetta Stone's Your Plan feature?
Which language would you like to learn first the most?
Or are you already using Rosetta Stone? How is it?
YOU MIGHT ALSO LIKE
Older Post
Newer Post
Hey there! I am Aileen Adalid.
At 21, I quit my corporate job in the Philippines to pursue my dreams. Today, I am a successful digital nomad (entrepreneur, travel writer, & vlogger) living a sustainable travel lifestyle.

My mission? To show you how it is absolutely possible to create a life of travel too (no matter the odds), and I will help you achieve that through my detailed travel guides, adventures, resources, tips, and MORE!

NEW READER? START HERE!
CONTINENTS: 7 ~ COUNTRIES: 59
Join over 1 million people and receive exclusive giveaways, travel tips and so much more!