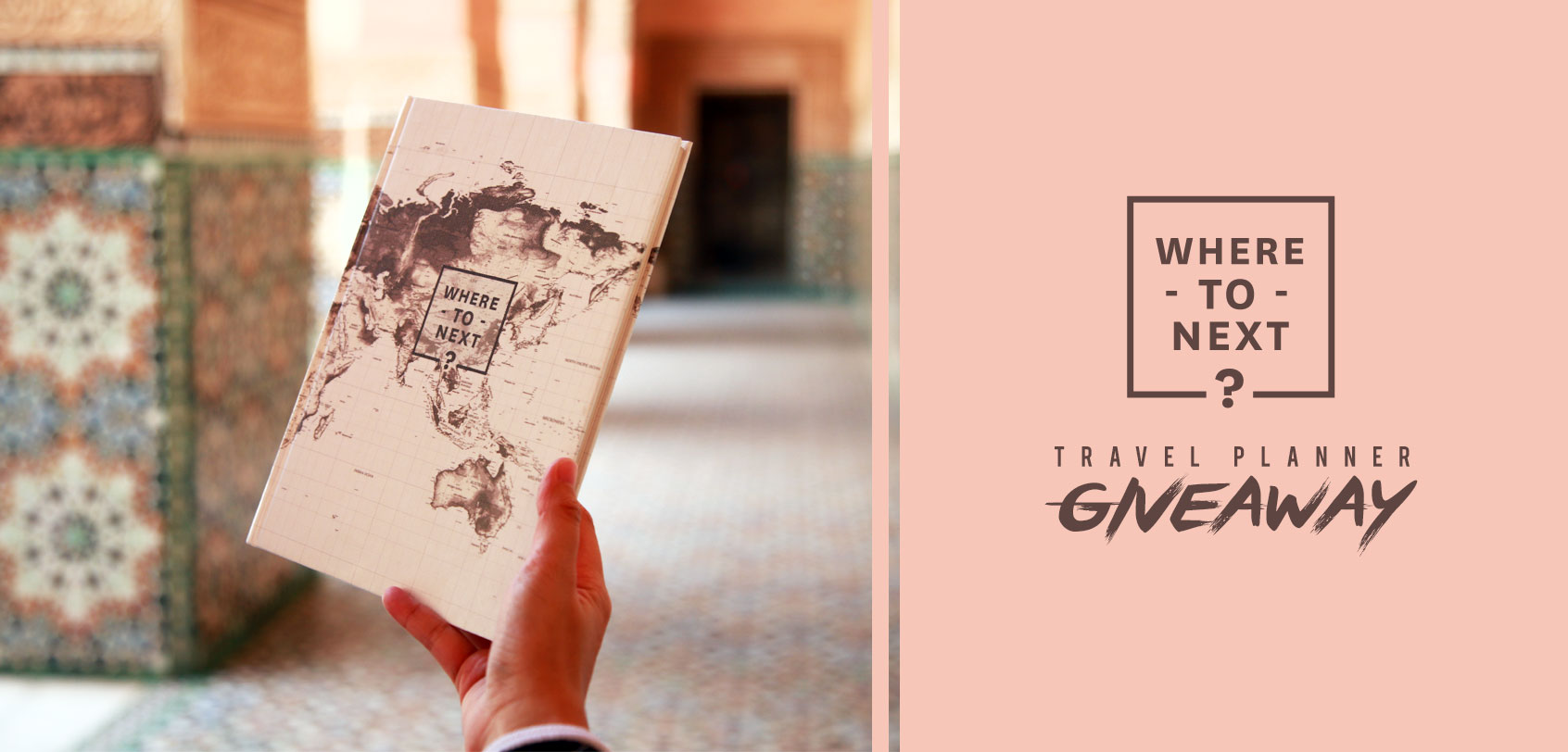 With the dawn of a new year, there's sure to be several trips that you're aiming or planning to take — and what better way to keep track of it all than to write it all down, right? [ Where to Next ]
Sure, it may be the digital age now and you can type those all away on your gadget, but nothing surely beats keeping a journal or planner. That's why, when it comes to planning and reliving such memorable adventures, there's one that I believe is the best of them all: the Where to Next travel planner!
.
Where to Next Travel Planner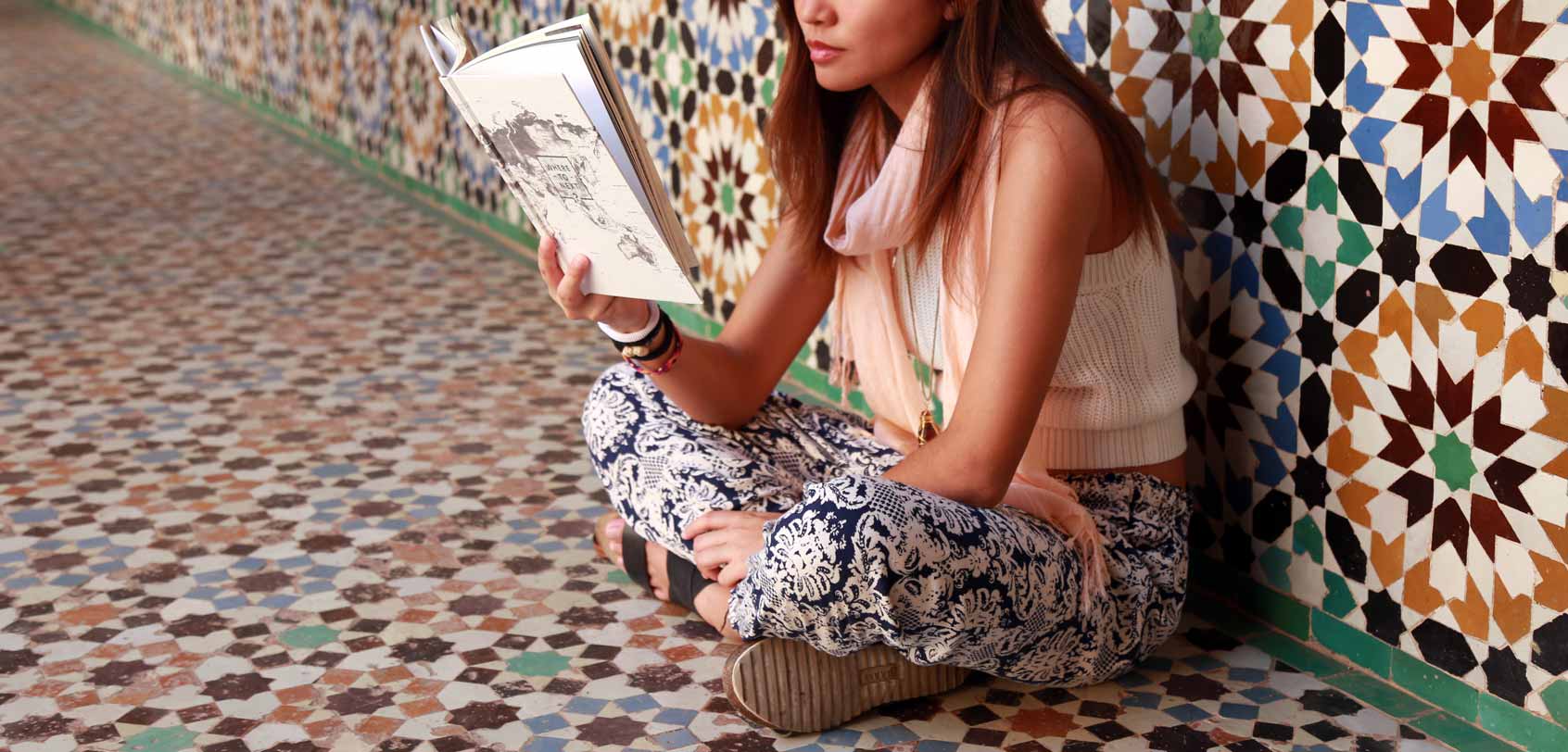 Where to Next (WTN) is a passion project between two friends, Ayen dela Torre and Rachel Halili. They each wanted a planner to reflect their thirst for travel, so they decided to make their own — and as it should, the launch was a success.
Today, the brand continues to not only offer travel products but also stories and events that aim to inspire others to travel with passion and purpose. This 2017, their travel planner's theme is "Lessons on the Road" where each month acts like a chapter of a book with art and narratives based on real life travel experiences.
LINKS to WTN: Website / Instagram
I've got to say that the first thing that made me gravitate towards their planner was the art and branding — but what held my attention was the content and features inside. In fact, if I were to craft my own planner, this would most likely be what I would create and want to have!
» Why I love the Where to Next Travel Planner
The month/day sections are 'pageless' (it's up to your control) and spacious. One thing that I never liked about other planners is that there isn't enough space to jot down the things that I want. So when I saw this feature of the Where to Next Planner — as well as the added feature of letting me write the dates and months that I want to take note of — I simply fell in love with it. After all, there are those times when we get too busy or when we want to jot down only certain months/ days (even those back in 2016!); so it really gives you the freedom to control the content that you want to have and remember.


.

It encourages and inspires you to travel more within the Philippines and out. Apart from listing the provinces in the Philippines (so that you can check them off one by one), Where to Next also included extras like travel bucket lists for the Philippines (as well as South East Asian destinations) where you can check off experiences that they suggest and where you can also add your own. After all, it's always a great thing to explore 'home' and what's closest to you.


.

There are brief motivational stories and words from fellow travelers. We all need that 'push' sometimes to jumpstart our goals and each month in Where to Next, there is a part where you can find an inspirational quote. And if you go to the end of the travel planner, there is even a section where people share their thoughts on following their passion and finding purpose. True enough, this is one 'companion' that can keep your feet moving and your hand writing!


.

The existence of other fun pages to fill in! To keep your head in the game and to aid you in your trips, Where to Next has the following pages too:

A vacation leave list
Travel movies & music suggestions
Backpacker's packing checklist
Games for the road
2017-2018 calendar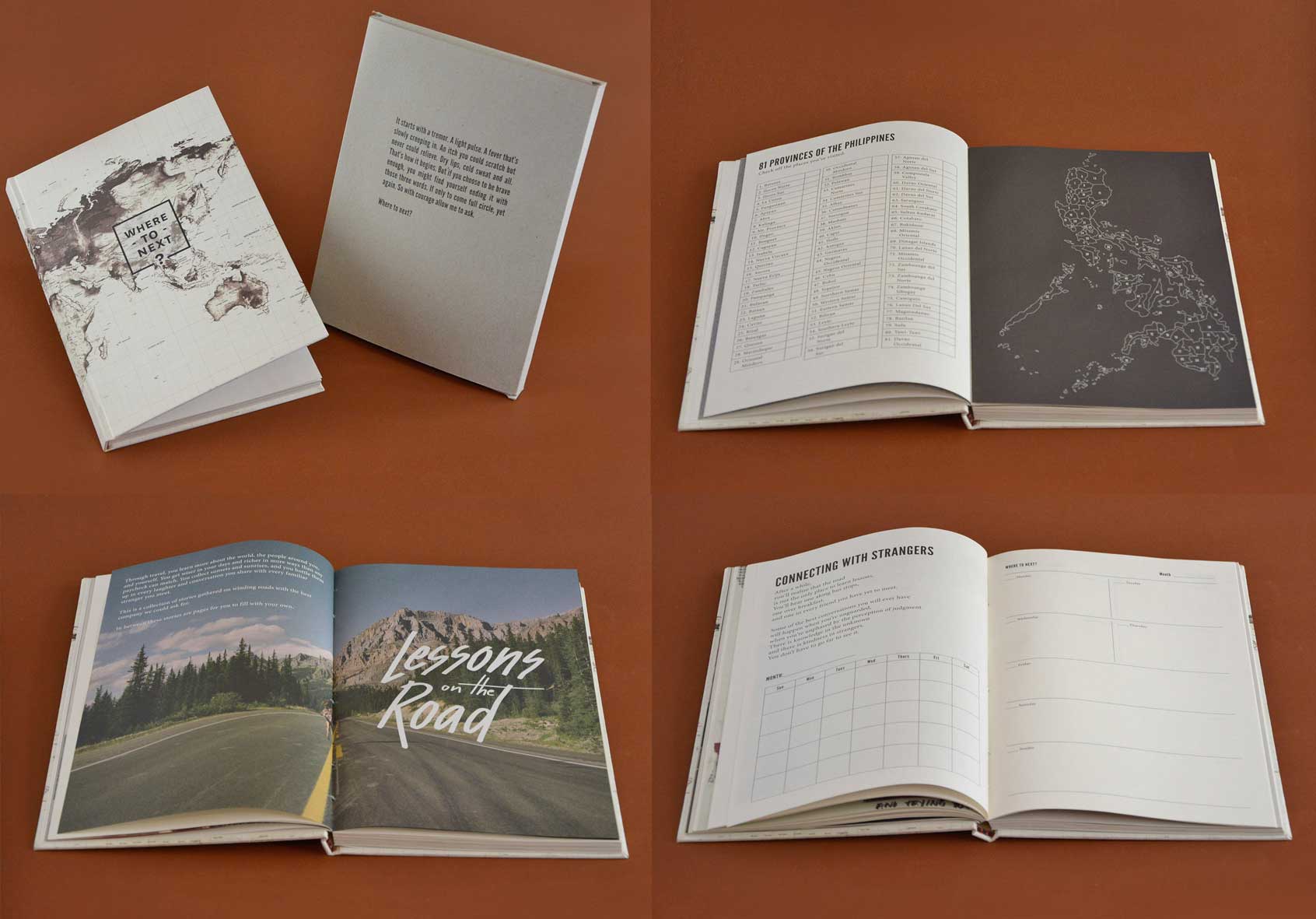 For more spec details of the WTN travel planner:
148 x 120 mm – A5 (folded)
297 x 210 mm – A4 (spread)
Smythe-sewn Hard Bound
Edition Ivory Paper GSM 80
Comes with a custom box
Laminated cover for protection against dust and water

Price

: only Php 535 each!


.
With all that said and done, together with Where to Next, we are giving away a planner to 3 lucky adventurers!
.
2017 WTN Travel Planner Giveaway
An amazing travel planner deserves an equally amazing adventurer — and you might just be one of the lucky 3 to win and own one!
» What Will Be Won?
Three (3) winners will each receive one (1) Where to Next travel planner!
» How to Win?
This giveaway will be done in a raffle-like manner, and participation is absolutely easy. All you have to do is follow the steps below to gain entries:
Log-in to the form below (either through your Facebook account or your email)
Do the 3 required steps that will be displayed below in order to be counted in the giveaway. Each action will give you entry points for winning — take note that the 3rd step (tweeting) can be done

everyday

so you can gain more entries!
*Once you finish doing these 3 required steps, it will unlock

8 extra

non-required options that will give you MORE entries that will thereby

increase

your chances of winning!


.
» Terms & Conditions:
This giveaway is open to individuals who are currently in the Philippines only.
This giveaway will start on January 9 (12AM – GMT + 8 Time) and will end on January 13 (11PM). Winner will be picked randomly and will be announced in

January 14

on the 'I am Aileen' Facebook page.
This giveaway is hosted by me, Aileen, in partnership with Where to Next; but prize distribution will be the sole responsibility of Where to Next.


.
Good luck and enjoy! Please feel free to also share this giveaway to your family and friends!
PIN THIS!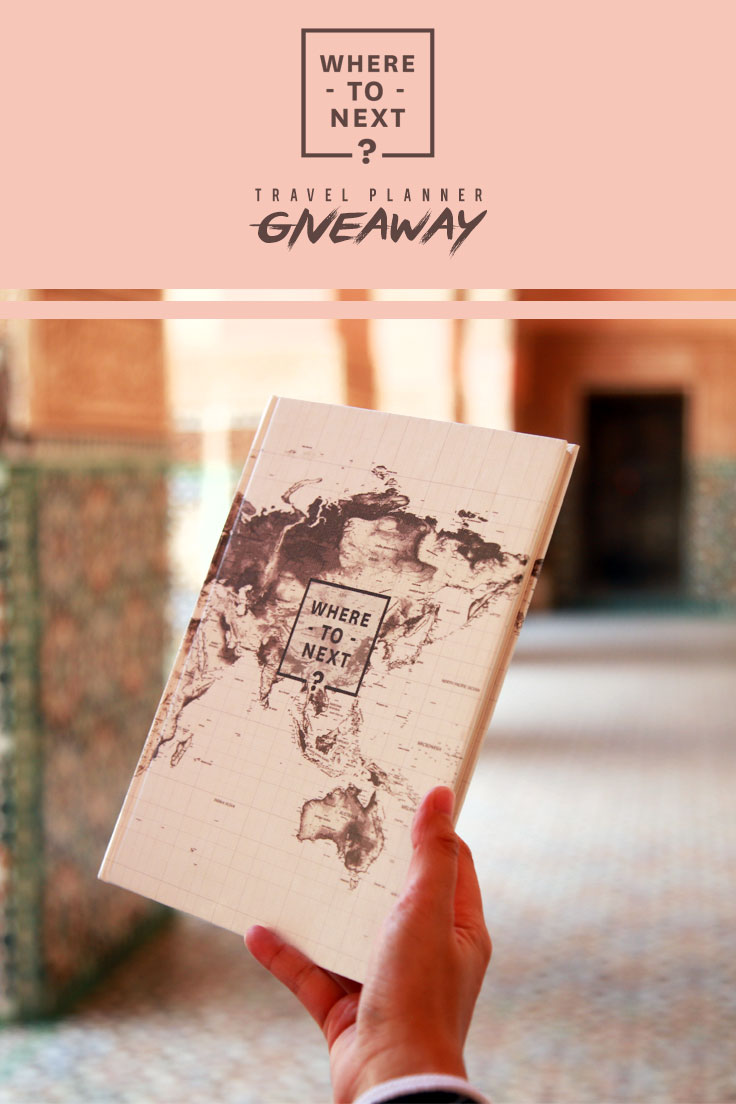 What do you think of the Where to Next Travel Planner?
Would you like to own it? Why or why not?
Or do you own any of the WTN's planners? How is it?
YOU MIGHT ALSO LIKE
Older Post
Newer Post
Hey there! I am Aileen Adalid.
At 21, I quit my corporate job in the Philippines to pursue my dreams. Today, I am a successful digital nomad (entrepreneur, travel writer, & vlogger) living a sustainable travel lifestyle.

My mission? To show you how it is absolutely possible to create a life of travel too (no matter the odds), and I will help you achieve that through my detailed travel guides, adventures, resources, tips, and MORE!

NEW READER? START HERE!
CONTINENTS: 7 ~ COUNTRIES: 59
Join over 1 million people and receive exclusive giveaways, travel tips and so much more!