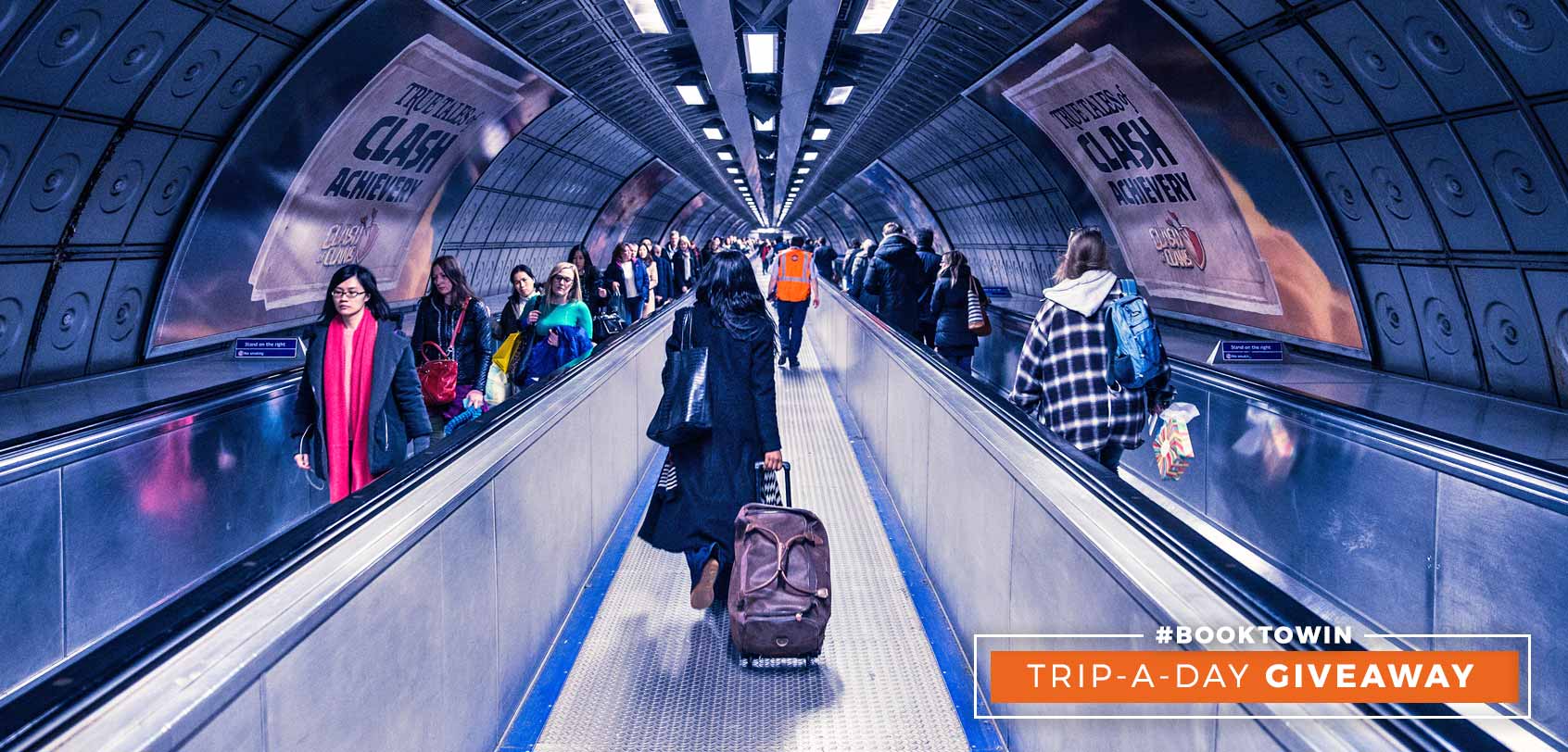 As one of the world's largest travel website, I bet that you have used TripAdvisor as a resource for your travels… and I'm pretty sure that you have used it MORE than once!
I personally use TripAdvisor every time before I am about to head on to a new destination — for purposes of researching, planning, and booking. It has become some sort of 'routine' for me and that's simply because I can count on the 350 monthly unique users worldwide who leave their opinions on various aspects of travel: accommodation, attractions, activities, reastaurants, and more!
Of course there might be some questionable reviews from time to time that are written by some users, but it's pretty easy to read 'between the lines' in order to get a general overview of a certain place. Besides, TripAdvisor has done a great job of establishing their platform as a community where millions of amazing and helpful travelers can gather and discuss in.
To put thing simply: TripAdvisor is one of the best travel resources out there that helps me a lot in my travel planning processes!
How so…?
Well you see, as a perfect example, I am soon embarking on a 3-week trip to Japan, a trip that I have been dying to go on for years and TripAdvisor has been helping me a TON in organizing my adventure because it:
Gives me the top travel advice and in-depth views in so many ways!

REVIEWS: With over 350 unique monthly visitors, naturally, TripAdvisor has over millions of users who leave their opinions on various worldwide listings (that are over 6.2 million!!). Hence, I always have a good number of reviews to read through that help me get a better understanding of a certain travel activity (Japan after all can be such an eccentric country so I'm loving all the explanations!). Additionally, I often come across

insider tips

from people who are more than willing to share their past experiences in order to give others the best time — and that's just super! (E.g. the best time to book, how to get the best price deal, etc.)
FORUMS: For times when I need a more "focused" feedback, I can always rely on TripAdvisor's Forums because not only do they have regular members that are more than willing to assist others, but they also have "Destination Experts" who are regular contributors! These are folks who have gained their title over time by being very knowledgeable about the places that they are passionate about.
PHOTOS: Often times, photos can be deceiving so thanks to the candid photos posted by frequent travelers, I can see the real "look and feel" of a certain place without that added touch-up of Photoshop or professional cameras.


.

Helps me fill up my itinerary! TripAdvisor ranks activities on every destination based on the ratings and reviews of its users. Certainly with this kind of system (combined with the forum user's suggestions), I have been able to sort out my activities that I should NOT absolutely miss when I'm in Tokyo, for instance — visiting Tsukiji Market, doing a Cherry Blossom Viewing, and attending an official Sumo Tournament, among many others! (All the available activities and tours can be easily booked as well right from the website).


.

Offers me the best accommodation prices, this is all thanks to their 'PriceFinder' which checks and searches prices from over 200(!!!) booking websites like Agoda, Booking, etc.; so, I am always able to search for my ideal hotel at the best price! In fact, one of my biggest find was when I discovered a great and well-priced hotel for my week-long stay in Tokyo — a city that's famed for being very expensive. The same goes for the rest of the accommodations in the other regions of Japan (that I'll be staying in like Kyoto, Osaka, etc.) Sure enough, I'm still well within my budget so Tokyo can actually be reasonably-priced. Whoop, thanks TripAdvisor!


NOTE

: Before PriceFinder was in place, I often had to open a LOT of window tabs… and that can take a toll on my computer. That's why I'm very thankful that TripAdvisor has this all-in-one kind of style in order to save me and its users from any other added hassles.


.


…Speaking of which, just recently, TripAdvisor has launched a

fresh new feature

which they notified me about so I was more than delighted to partner with them so that I can share the great news with you:


.

(*NEW!*)

TripAdvisor lets me book hotels easily and swiftly! Yep, TripAdvisor is making things even easier for us travelers because now, we can do EVERYTHING in one place right on their website — right from the research, to planning, and up to the booking. So if you think about it, TripAdvisor will not only give you the best accommodation choice and the best price deal, but it will ALSO give you the chance to book things directly and quickly!


.
TripAdvisor: Trip-a-Day Giveaway!
To celebrate this new booking feature, TripAdvisor launched its #BookToWin Trip-A-Day Giveaway!
» The Prizes
TripAdvisor is giving away over $60,000 worth of trip money wherein:
31 winners from every day in this month of March 2016 will receive $1,500 each towards their next TripAdvisor booking
1 grand prize winner who will receive $15,000 towards a trip of their choice to anywhere in the world that's booked through TripAdvisor!
With this in mind, it helps to spread the word about this giveaway to your family and friends since if they also win, it's likely that they will invite you along on their adventure (for bringing this to their attention)!
» How to Win?
You just need to book ANY hotel through TripAdvisor this month of March and you'll be automatically entered to win the incredible prizes mentioned above.
OPTION 1: Book your hotel on TripAdvisor with any of their 'Instant Book' partners (e.g. Booking.com, etc.) between March 1 to March 31
OPTION 2: If you want to book on another booking site that you will find in TripAdvisor's 'PriceFinder', then you can do just that! Just make sure that you click from TripAdvisor and then afterwards complete the entry form found here.
For more information, you can go to their page:
NOTE: This is open only to legal residents of the United States and the District of Columbia (excluding U.S. territories and Puerto Rico). If you're not from the U.S., spread it to your friends and family who are — who knows, maybe if they win, they'll bring you along! ;)
.
So… Where are you heading this 2016?
No matter where you're heading off to on your next adventure this 2016, I say: NOW is the perfect time to take advantage of this current promo that TripAdvisor has! Other than gaining the chance of winning, you will also be acquiring a no-hassle way of planning your journey.
Traveling has been my lifestyle for the past 2 years so for sure, TripAdvisor will remain to be my 'companion' from here on out. If you're curious about the summary of places I'm heading to this year, they are:
PIN THIS!
DISCLAIMER: As already previously mentioned, this post is made in partnership with TripAdvisor. But as always, all thoughts that are expressed in this article are fully my own and NOT of any other entity or person in their favor.
Where are you planning to visit this 2016?
Do you use TripAdvisor for your travel planning? Why or why not?
Are you excited about TripAdvisor's Trip-A-Day Giveaway? Will you be participating?
YOU MIGHT ALSO LIKE
Older Post
Newer Post
Hey there! I am Aileen Adalid.
At 21, I quit my corporate job in the Philippines to pursue my dreams. Today, I am a successful digital nomad (entrepreneur, travel writer, & vlogger) living a sustainable travel lifestyle.

My mission? To show you how it is absolutely possible to create a life of travel too (no matter the odds), and I will help you achieve that through my detailed travel guides, adventures, resources, tips, and MORE!

NEW READER? START HERE!
CONTINENTS: 7 ~ COUNTRIES: 59
Join over 1 million people and receive exclusive giveaways, travel tips and so much more!