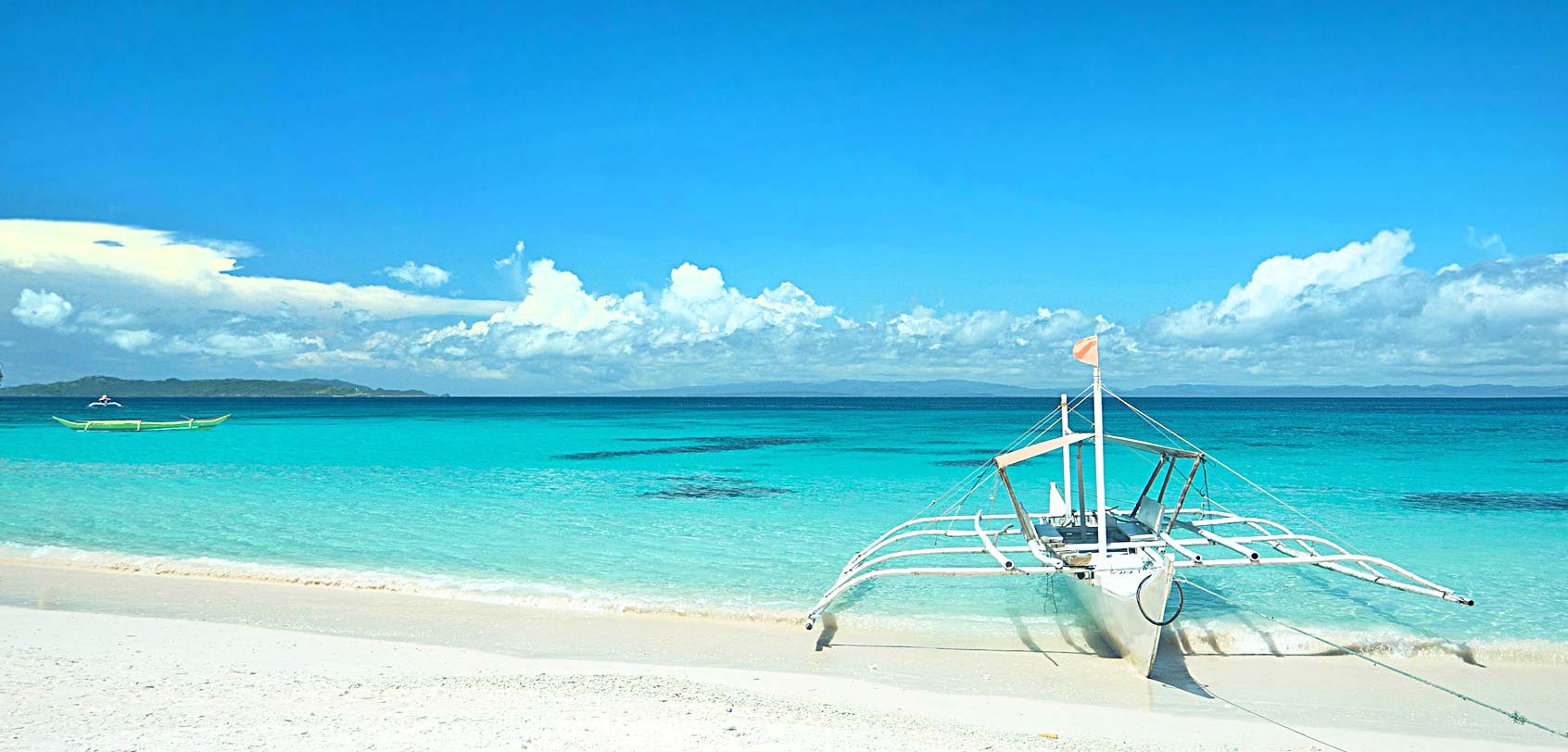 There is a lot of misconception when it comes to the Philippines, and a lot of people don't really know what this home country of mine is all about. Well, even as a Filipina, I must say that this is an obscure question with an elusive answer at best, because no one can really sum up a country in a short post. For starters, I have already described some of what you're about to experience when you come to the Philippines here.
In this post, however, I'd like to provide you with some more specific information about my country. As someone who became well-traveled over the years (that's my job after all), I learned that not every place is for everyone — the Philippines included. I met so many people that fell in love with the country after their first visit, but unfortunately I also know of people who didn't find the Philippines so great. Read on to understand what exactly my country has to offer you, before you start planning your trip.
.
» What are the main attractions?
The Philippines is known first and foremost for its breathtaking tropical islands and beaches – after all, it's among the best in the world. Add some of the best diving spots worldwide (the Philippines being entirely situated in the Coral Triangle) and the Philippines is undoubtedly a tropical beach paradise. With that said, if you're looking for a summer vacation, this is the place for you!
But of course, the beauty of the Philippines goes further than this with the abundance of other natural wonders like lakes, lagoons, waterfalls, volcanoes, and mountainous regions. Actually, the more you wander into the mountains and the less-traveled provinces, like Batanes and the Ifugao Province, the more you're likely to feel the great cultural diversity of the Philippines. In fact, there are more than 175 ethnic groups and lots of foreign influences from the Spanish, American and Chinese.
The country is also rich when it comes to recent history (WWII in the Pacific), and remains from the Spanish colonial era. Sadly, the Philippines is no place for ancient history, as the colonial regime oppressed the locals and erased much of the culture. As painful as it is to admit, it also isn't the place for 'high culture'. It's a developing country with somewhat of an identity crisis, and pop culture is prevalent, especially American. The cities are poor with bad infrastructure, with Manila (the capital) being one of the most devastated cities of Second World War. As such, the Philippines isn't the best destination for urban tourism.
.
» What are the most popular destinations?
This is always a question people ask before going on a trip to a foreign country. If you follow my travels you know that I do like to visit iconic sites in countries that I visit, but I also like to stray away from the high road and visit more authentic places. The Philippines is no different, and I advise both. Because transportation is rather slow, it's time consuming and inconvenient for most of the time but it's really up to the traveler himself to decide.
The main destinations that I feel everyone should visit are Palawan and Boracay. There is a unanimity that those are the two most beautiful destinations in the Philippines, and though this is a blanket statement, there is some truth to it. Both are extremely beautiful, with great infrastructure, and will cater to most tourists. The thing is, you can't really go wrong with them.
Some other destinations should be included in your vacation too (if it's long enough), and picking the rights ones can be very tricky and difficult. There is a huge lack of information about many destinations in the Philippines of which the transportation info is usually incorrect; to add, getting there can even be a hassle, and then once you get there, accommodation can be a risk. It might be okay and even an essential part of the trip for adventurous travelers, but to most it's an annoyance. Therefore, you can minimize such rissk by going to relatively known destinations like Bohol and Cebu, by doing an in depth research prior to you arrival, and by booking a vacation package from a trustworthy travel agency.
In any case your travel agency will take care of — or that your research — should cover the following: weather, accommodation, transportation, your time, and budget. When it comes to the Philippines, accommodation and transportation can vary greatly, and the weather is very confusing if you don't come from a tropical country. All of these aspects will be discussed below.
.
» A land of never ending summer!
So you thought wrong… some say that technically there is no summer in the Philippines and that there are two seasons, the wet and dry seasons. Some say there is the hot season – "tag-init" from March to May, and to those of you who come from a country of pronounced seasons, summer doesn't mean no rain.
But in the Philippines, it is actually more confusing than that because some areas have opposite climates, and some have no dry season at all. Most of Luzon and Palawan are dry during November to April, and wet during the rest of the year (winter is actually dry and cool – as in not freakily hot and moist, making it the best season to travel most places). Surprisingly, for the wet season in Palawan and Manila, it is actually the drier season of central and southeastern Philippines.
It makes sense then to refrain from visiting Palawan and to try more exotic destinations like Siargao (and even Bicol, especially if you're planning to backpack). Some areas like Central Visayas doesn't have pronounced seasons at all, thus enjoyable all over the year. With this, keeping an open mind is crucial because your fantasies should come second after the weather when dictating your itinerary.
.
» Accommodation – how difficult can it be?
Finding a good place to stay in the Philippines is not so easy. More often than not, online information is very inaccurate even in the biggest websites. The rule of thumb is that many resorts, especially in less frequented destinations follow no international standard (maybe there is a local standard, who knows) and vary a lot from one another. It sometimes happens with hotels that define themselves as luxury accommodation, but this is rare. So be cautious when booking hotels in more exotic destinations.
Good travel blogs usually give an honest review, and you should rely on their recommendations, but it will demand some research on your side. As said above, a travel agency will help you with that if you don't want or don't have the time to investigate yourself. If you're really picky, don't even take the risk, use professional assistance!
The good side of the story is, compared to other countries, high-end accommodation is really inexpensive here. This is a good reason why you should consider having your honeymoon in the Philippines rather than in Bali (that I love!). It's also worth considering pampering yourself and staying in finer resorts than you usually do, just because it's a very good deal.
.
» Transportation in the Philippines
…is really bad to say the least. It is very complicated, not user friendly, outdated, and slow. The Philippines is an archipelago of more than 7,000 islands, making public transportation a hassle as is. On top of that, buses aren't as easy to use like in other places in the world (take Thailand with a great bus system for comparison) — there's just seemingly no organized system. The roads are old and narrow in many parts of the country and in the cities, traffic is really bad (with Manila being no.1).
Most people rely on jeepneys (the U.S. military inspired long vehicle that we take great pride in) which are cramped and small compared to western standards, and a tourist could never guess the route or know when to drop off (as there are no official stops). But if you insist, ask someone to assist you or try this website. The other popular ride is a trike or tricycle (a tuk-tuk equivalent) and in some remote places: habal-habal, meaning a motorcycle ride (with sometimes 3 people on one bike, and I've seen even more).
How will it affect the planning of your vacation? Well, not all destinations are as bad. The more central or touristy the place is, the easier it's usually going to be to get there. There will also be more flights and better airports, more conventional public transportation, and faster ferries connecting it with nearby major ports. This is the case with Boracay, Bohol and Cebu, and recently joining this list is El Nido (with a new airport and fast craft to nearby Coron).
But if for example, you want to tour Banaue and Sagada or Ilocos, expect gruesomely long bus rides (like up to 12 hours long). If you want to get to Camiguin, there is just one daily flight and a slow fairy from Bohol, and a flight to Batanes is one of the most expensive internal flights in the Philippines. All in all, traveling off the beaten path means a sharp drop in transportation standards and higher flight rates so it helps to take note of that as early as now.
.
» How much time do you have and what's your budget?
To conclude, all of the things written above comes down to two key factors… If money is not an issue, you'll be able to conveniently arrive in most destinations, and enjoy the best accommodation. If you do have a certain budget for your vacation, you'll need to decide if some destinations are just too expensive to get to, and if a gamble on a suspicious 3-star hotel is worth risking your vacation for.
The same goes for how much time you allocated for your trip. I would say that for a short trip, stick to the basics and avoid surprises. Every unfamiliar adventure can take more time than you think, and there is no reason that you should waste 2 days commuting on a 2-week vacation. On a longer vacation or on a second (or third) visit though, I do like to experiment and visit some unique places that not many go to so it should be fine to do something similar.
.
Just follow the guidelines of this post to minimize drawbacks in your vacation in the Philippines. It might seem that I wrote a negative review if the Philippines, but that's not true, it's just an honest one!
While admitting that there are a lot of things that don't work very well in this country, it's still an amazing place to visit, that make most of its visitors fall in love. So plan carefully, and enjoy your time in the Philippines.
What do you think of the Philippines?
Would you like to travel here? Why or why not?
Or have you visited here before? How was it?
YOU MIGHT ALSO LIKE
Older Post
Newer Post
Hey there! I am Aileen Adalid.
At 21, I quit my corporate job in the Philippines to pursue my dreams. Today, I am a successful digital nomad (entrepreneur, travel writer, & vlogger) living a sustainable travel lifestyle.

My mission? To show you how it is absolutely possible to create a life of travel too (no matter the odds), and I will help you achieve that through my detailed travel guides, adventures, resources, tips, and MORE!

NEW READER? START HERE!
CONTINENTS: 7 ~ COUNTRIES: 55
Stay updated with Aileen monthly! Sign up and receive exclusive updates, articles, giveaways, and so much more!
~Jigsaw by @Daniel_Sloss on Netflix https://t.co/kFxB6H1Q9g
21/04/2019 13:08:46

Supporting another person's success won't ever dampen yours.
21/04/2019 13:00:01