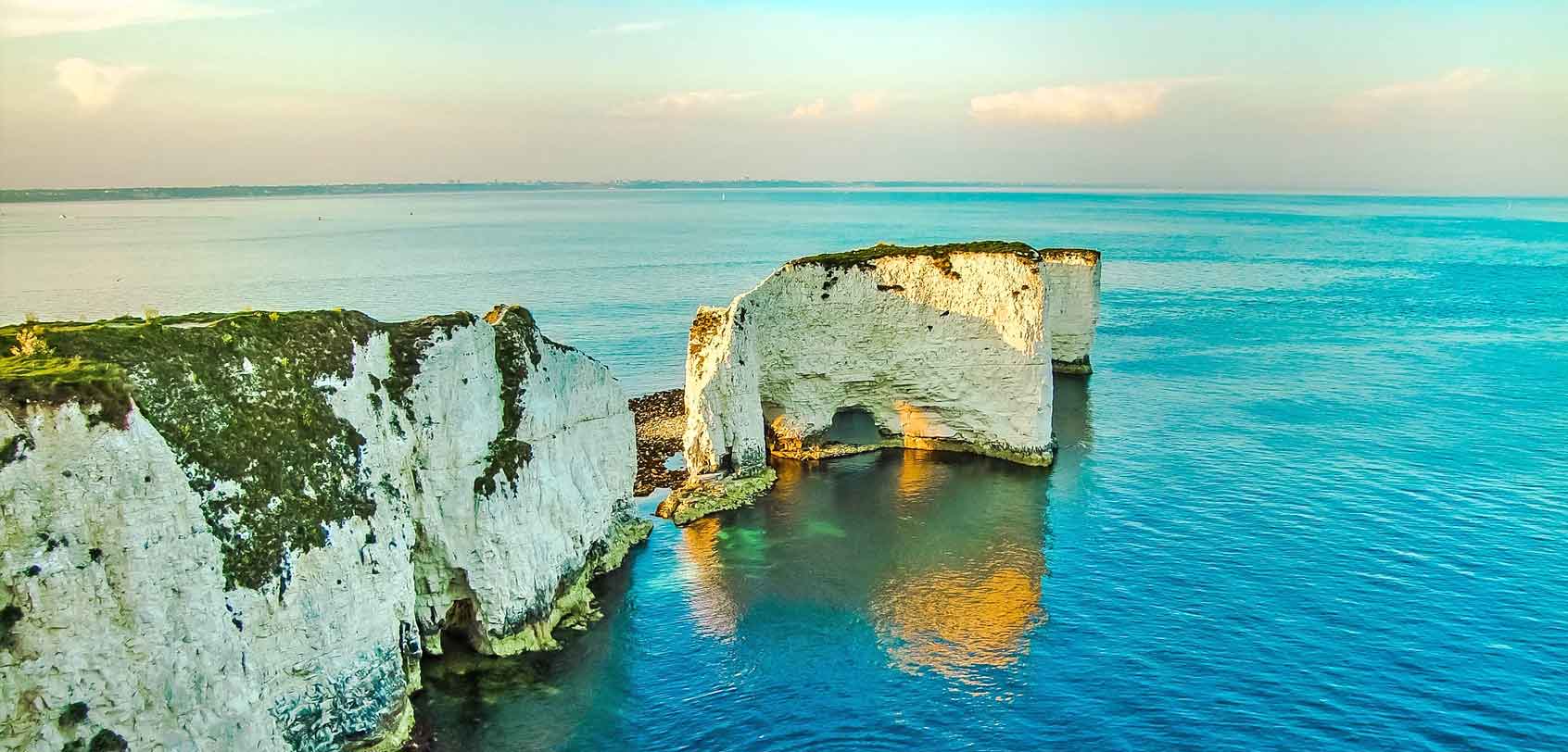 With the warm weather that's set to continue in the United Kingdom, a summer holiday day along coastal spots has never looked better. While before you would have to go to popular spots in Europe or exotic destinations further afield to guarantee some sun, this summer is rather looking perfect for staying right in; so if you do decide to spend your summer holiday here in the UK, there are plenty of spots all around the country to enjoy.
Whether you fancy a coastal holiday exploring the coastline by foot or bike or are just interested in relaxing on the beach and soaking up the rays, the United Kingdom is blessed with a fantastic range of places to visit. We've teamed up with Cottages in Northumberland, a leading provider of high-quality self-catering holiday cottages in Northumberland, to look at some of the best coastal spots in the country!
Top Coastal Spots in the UK
» Cornwall «
This list really wouldn't be complete without having Cornwall on it. Arguably the best coastal destination in the country, this place is jam-packed with incredible beaches, picturesque seaside towns and dramatic, rugged bays. Popular towns such as Padstow, Newquay and Falmouth headline this area as it offers visitors the perfect place to enjoy a wonderful holiday by the coast. With campsites, holiday parks and holiday cottages throughout Cornwall, there is no shortage of places to stay either, making it a firm favourite with families.
.
» Devon «
Cornwall's close neighbour, Devon, equally has some incredible spots to enjoy a fantastic family holiday by the sea. The county's north and south coast are quite different though so it offers visitors a chance to experience the two sides to Devon's coastline. For instance, the south is all about the typical seaside towns — towns like Torquay and Woolacombe host great beaches along with traditional harbours and a holiday feel. The north in comparison is more rugged, and while places like Croyde and Woolacombe offer a great seaside holiday, the dramatic coastline dominates this area.
.
» Northumberland «
The county of Northumberland is a real gem in the northeast of England. Dominated by natural beauty found in Northumberland National Park and the stunning Northumberland Coast Area of Natural Beauty, this county has an incredible coastal scene that's well worth exploring. From the beach and castle in Bamburgh to the quaint coastal towns of Seahouses and Alnmouth, Northumberland has plenty to offer. The coastal AONB is on of the best in the country and underlines the amazing beauty of this area.
.
» Pembrokeshire «
Found on the western tip of Wales, Pembrokeshire is a stunning part of the UK. To start off, head to Pembrokeshire Coast National Park for the best coastal spots in the area. Dramatic coastline looking out into the Atlantic in St. Brides Bay is also possibly one of the most beautiful places in Wales. If you prefer the traditional seaside holiday in a coastal town, then Tenby is you best bet with a fantastic beach and lovely traditional fishing harbour. Throughout this area, however, are wonderful towns and villages along the coast just waiting to be explored.
.
» Dorset «
Heading back to the Southwest, another great location for a coastal holiday is Dorset. Home to the Jurassic Coast and the Dorset Area of Natural Beauty, this county has plenty of natural beauty on offer. For those looking for a stay in a traditional seaside town, the likes of Lyme Regis and Weymouth won't disappoint. Close by to Poole and Bournemouth, Dorset is in the ideal location to visit for a family holiday or a romantic getaway.
Overall, the UK really does have some incredible locations along its amazing coastline. As such, these are just five of the many places you can visit to enjoy a stay by the coast, and whether you're after a holiday on the beach or an adventurous walking holiday, the country's coastline surely has something for everyone.
What do you think of these top coastal spots in the UK?
Would you like to visit them too? Why or why not?
Or have you been to any of these places before? How was it?
YOU MIGHT ALSO LIKE
Older Post
Newer Post
Hey there! I am Aileen Adalid.
At 21, I quit my corporate job in the Philippines to pursue my dreams. Today, I am a successful digital nomad (entrepreneur, travel writer, & vlogger) living a sustainable travel lifestyle.

My mission? To show you how it is absolutely possible to create a life of travel too (no matter the odds), and I will help you achieve that through my detailed travel guides, adventures, resources, tips, and MORE!

NEW READER? START HERE!
CONTINENTS: 7 ~ COUNTRIES: 55
Stay updated with Aileen monthly! Sign up and receive exclusive updates, articles, giveaways, and so much more!
Cherry blossoms are NOT the only amazing sight you need to see in Japan this spring. If you head to the famous 'Tat… https://t.co/o1QUzMfKaP
21/03/2019 02:49:37

I can never get enough of Japan's kimonos! ✨👘 Have you ever tried one...? - - - #AileenInJapan #welcomesapporo https://t.co/SEqR6EoFEh
20/03/2019 13:07:00