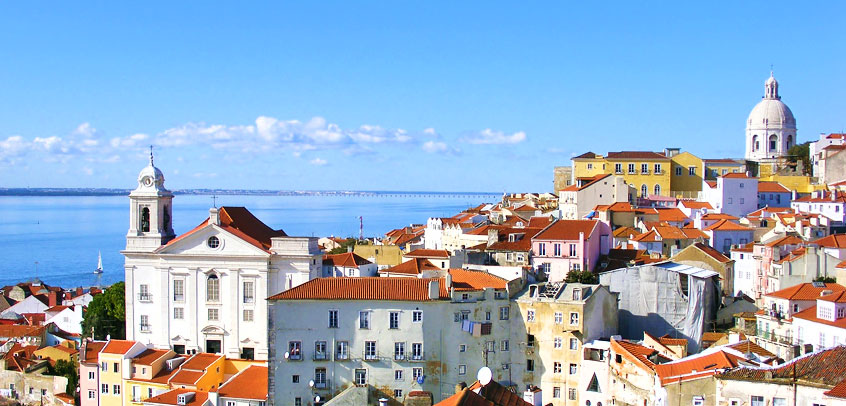 The summer season is fast approaching and I can understand how choosing your next summer break or destination can be such a tricky business. Europe for instance is a good continent to start with but then again, each European country has its own unique selling points, so the choosing process can still be a challenge.
However, if you've never been to Portugal before, I'm telling you now that it is a great choice for a classic summer holiday, and there's plenty to keep you occupied! There are amazing beaches, beautiful countrysides, and not to mention some of the finest wines on the med. Needless to say, if you plan ahead a little, you can really make the most of your adventure in this region!
To help you out on this, here's my rundown of the top five things to do in Portugal:
.
#1 – Trek the Levadas
Portugal's beaches are divine and they are absolutely perfect for lounging! But if you prefer your holidays to be packed with a bit more action, then come and check out the Levada trails on the beautiful Portuguese island of Madeira. They are a complex, 200km network of water tunnels that wind their way through the mountainous countryside and though they're best visited in Spring or Autumn season — when the temperature is cooler and the countryside is in full bloom — taking a trip here in the summer will still prove to be an enjoyable time.
.
#2 – Go whale watching in Madeira
Seeing whales in the wild in the Madeira area will prove be one of the best experiences that you will ever have! Rest assured, you will always have got a pretty good chance of spotting them in Portugal. Take note that most excursions go from the Madeiran capital, Funchai, and you can absolutely expect to see humpback, sperm and pilot whales. And if you're really lucky, even Orcas!
.
#3 – Visit the Ria Formosa National Park
Ever since it was designated as a national park in 1987, this 18,000 hectare area that is found along the Algarve coastline is a beautiful place to explore. The wetlands are a haven for lots of wildlife, including chameleons, the Portuguese water dog, and flamingos. You can take guided walks, ride boats or even cycle through the area! But one of the best ways to get around the outstanding beauty of Ria Formosa National Park is by kayak.
.
#4 – Take a wine tour
Portugal has been referred to as the 'California of Europe', thanks to its climate and long tradition of wine making! To start your wino adventure, there are a lot of vineyards to choose and visit across the region; but for a good round-up, you really can't beat the Madeira Wine Institute. At this fascinating museum you'll learn all about how the wine is made and you will also get the chance to see a cooper in action.
.
#5 – Get wet and wild at one of Portugal's waterparks
There are four fantastic waterparks in the Algarve: Aqualand, Aquashow, Slide and Splash, and Atlantic Park. Slide and Splash is the largest, whilst Atlantic Park is the most family friendly option as it has plenty of activities for smaller kids. So if you like your flumes fast and scary, you should head to the Kamikaze at Aqualand since nothing can beat it! It's a slide that is the highest in Portugal, and it takes you from 36 meters to the ground in four seconds flat! Just remember to hold on to your swimming clothes when you hit the bottom!
.

All in all, there are a LOT of wonderful activities and things to do in Portugal! Add to this list the delicious food and fascinating history that you will encounter and it's truly easy to see why holiday-makers keep going back to Portugal.
So go and see it for yourself! There's no doubt that you will find your own top five.
Have you been to Portugal?
How was your trip? What where that things you did?
Do you agree with this top 5? What else can you add?
YOU MIGHT ALSO LIKE
Older Post
Newer Post
Hey there! I am Aileen Adalid.
At 21, I quit my corporate job in the Philippines to pursue my dreams. Today, I am a successful digital nomad (entrepreneur, travel writer, & vlogger) living a sustainable travel lifestyle.

My mission? To show you how it is absolutely possible to create a life of travel too (no matter the odds), and I will help you achieve that through my detailed travel guides, adventures, resources, tips, and MORE!

NEW READER? START HERE!
CONTINENTS: 7 ~ COUNTRIES: 55
Stay updated with Aileen monthly! Sign up and receive exclusive updates, articles, giveaways, and so much more!
I'm doing more videos/vlogs of my travels and lifestyle! Hope you'd come check it out at https://t.co/BVeUoeMohF an… https://t.co/VqVSgABTZ9
24/03/2019 22:48:00

RT @iAmAileen: I signed up for a KPOP dance class in Korea while I was visiting Seoul — and well... it was nerve-wracking and hilarious but…
24/03/2019 16:35:31