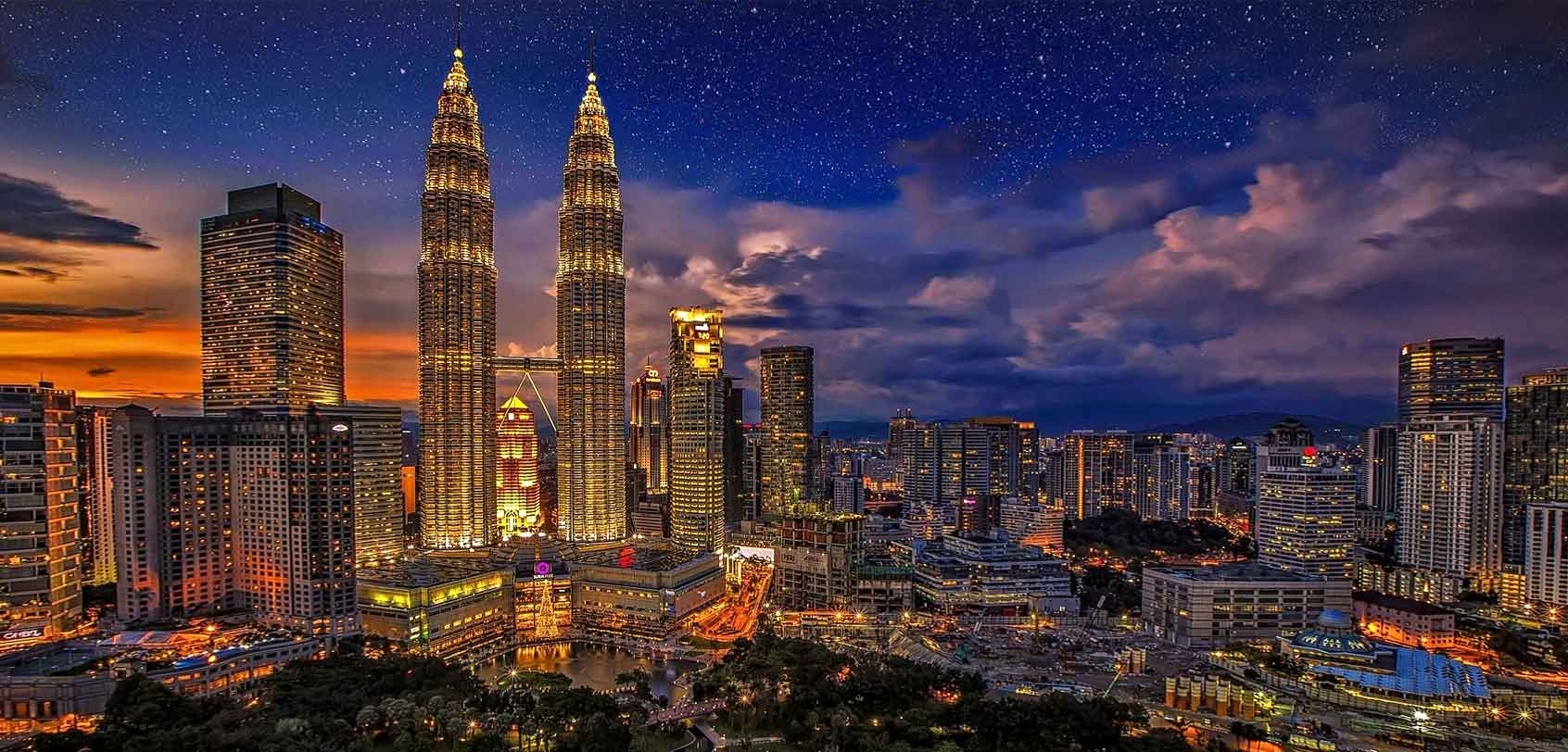 If you want to have a glimpse of Asia's true beauty, you should definitely consider starting with Malaysia. After all, it is one of those destinations that people should see for at leasts once in their lifetime given its pristine beauty and lush nature.
Now of course, many people want to have fun when they go on a trip, and I'm sure some would have second thoughts if they should choose Malaysia as their destination or not — but this is because they do not know yet the countless fun activities that can be done within the country. For starters, you must know that Malaysia  is filled with rich culture and history. That being said, this does not mean that you cannot have great fun!
Without further ado, here are some of the most amazing and fun activities you can do in Malaysia!
Top Things to Explore in See in Malysia
» Explore the Petronas Twin Towers «
If you are not afraid of heights, then you should take a visit to Kuala Lumpur to see the famous Petronas Twin Towers. As the tallest twin towers in the world, the Petronas have a distinctive postmordern style and has a bridge that connects to one another. With this, if you love exquisite views and a great photographic spot, this is certainly one of those places that you should not skip. Besides, it offers you the possibility to view the entire city in one sight!
If you want to go up to the bridge then you should buy your tickets in advance to avoid the crowd, and then take the elevator that will just take about 40 seconds for you to be closer to the clouds.
.
» Do tandem skydiving «
If you are passionate about activities that raise your adrenaline levels, then Kuala Lumpur is one of those places that offers you the possibility to test your limits. Fret no though because you do not have to be an experienced skydiver to try tandem skydiving. As the name suggests, you will be accompanied by an experienced skydiver all throughout the experience. Therefore, if you like adventures and thrilling experiences, then you should make sure to try this one, because there is nothing to equal it in Malaysia.
.
» Explore the underwater world at Sipadan Island «
Alternatively, if you want to have get a glimpse of Malaysia's marine beauty then you should put the Sipadan Island high on your list. Given that it is formed by living corals, it surely offers a unique view in the world. For instance, when you will dive, you will notice that everything underwater will look  like a piece of art, and it will even offer you that serene peace of mind at the same time that only nature can bring.
In short, the marine life here is so diverse and worth seeing; after all, it attracts tourists from all around the world for years now. To ensure that you discover this treasure, don't forget to check on getting your Malaysia visa to best be prepared for your trip.
.
» Explore the sea by foot «
Yes, you heard it right, you have the possibility to 'sea walk' and it will be in Borneo. This is a rather new sport that tourists can try in certain spots around the world, and if you want to try it, then Malaysia is one of the best places to do it. Basically, you will have to wear a helmet and walk under the water to get up close with marine life. Rest assured, age doesn't matter — as long as you are more than 10 years old, you can walk under the sea and get to do this amazing activity. The tour will not take more than 20 minutes though, but it is enough to explore the beauty if the underwater world.
What do you think of these activities?
Would you like to try out any of them? Why or why not?
Or have you done any of these before? How was it?
YOU MIGHT ALSO LIKE
Older Post
Newer Post
Hey there! I am Aileen Adalid.
At 21, I quit my corporate job in the Philippines to pursue my dreams. Today, I am a successful digital nomad (entrepreneur, travel writer, & vlogger) living a sustainable travel lifestyle.

My mission? To show you how it is absolutely possible to create a life of travel too (no matter the odds), and I will help you achieve that through my detailed travel guides, adventures, resources, tips, and MORE!

NEW READER? START HERE!
CONTINENTS: 7 ~ COUNTRIES: 55
Stay updated with Aileen monthly! Sign up and receive exclusive updates, articles, giveaways, and so much more!
RT @iAmAileen: Supporting another person's success won't ever dampen yours.
24/04/2019 02:37:15

~Jigsaw by @Daniel_Sloss on Netflix https://t.co/kFxB6H1Q9g
21/04/2019 13:08:46