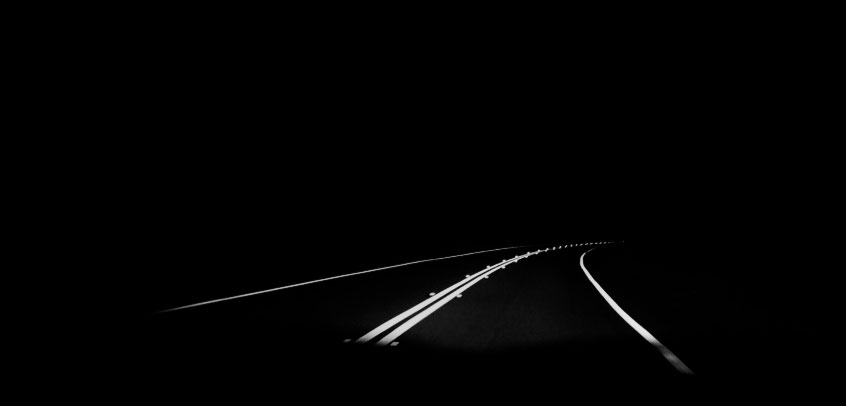 Back when we were still in the Philippines, Sam (my friend Jonas' cousin from Belgium) decided to visit the country and one of the places that he really wanted to see was the Philippines' 8th Wonder of the World: the Banaue Rice Terraces. Jonas and I haven't seen it yet, so we were more than happy to accompany him in his trip. Without Headlights
There are 2 ways to reach Banaue directly from Manila: by car or by bus. (There's an aircraft option but that's only viable if you own a mini plane or helicopter — which a majority of us normal humans wouldn't have, so… yeah.)
As we were looking at these options, we all agreed that controlling our own route and stops would be the most ideal set-up — thus, we opted to rent a car.
*Cue the drum roll, please*
Ladies and gentleman, remember that something bad is always bound to happen when you get a rental car.
From the title of this post, without a doubt you know what had happened to us: while we were driving up the Cordillera Central (which mind you, is the highest AND largest mountain range in the Philippines) the headlights of our rental car decided to forsake us.
It was night time.
And well, it was fun!
…with a tinge of thrill and excitement.
Truth be told, our whole ride to Banaue was eventful. A LOT of things happened to us — we didn't only lose our headlights, but prior before that, we lost our way too. To launch this story, let me give you the 6 stages of our trip. First up:
.

"ROAD TRIP! This will be the most awesome thing, EVER!"
Bags, check. Food, check.
If it helps to mention, the sun was also finally out after days of rain — clearly enough, we have started off on a good note that nothing can possibly go wrong! (Ha-ha)
First up for our route, we took NLEx (North Luzon Expressway) since we needed to exit to SCTEx (Subic-Clark-Tarlac Expressway). Somewhere along NLEx, we had to stop for gas and it was then that Sam had his first taste of Filipino merriment! This merriment involves pictures.
You see, once you point a camera and ask Filipinos to smile… we will gladly oblige. We might even go the extra mile to make foreigners capture a good shot!
In this situation, you will see how it's best exemplified because at first, there was only 1 gas attendant but then, voilà… they became 3!
When Sam kept snapping away with his camera, there were suddenly 7 of them!
(They gladly left their job posts for this 'photo session' LOL. If you ask me, the 8th person in the photo below might just be their manager — yet look at how he's perfectly fine with everything!)
.

"Okaaaaay… where exactly were we supposed to pass through?"
As we we reached SCTEx, I started to hear Jonas and Sam discussing in anxious tones. (Jonas was our driver; I was at the backseat and Sam was at the passenger seat). Surely, they have been talking to one another in Flemish-Dutch from time to time; but in that moment, I just knew that something was wrong.
They told me that they lost their 'route notes'. It was on Jonas' tablet but somehow, it vanished; he can still remember the route from Nueva Vizcaya to Ifugao though… but from SCTEx to Nueva Vizcaya, he can't recall.
At that point, I felt a bit foolish for letting these two foreigners take care of the 'route research' when I am the legit local from us three :P
In case you're wondering, we can't access the internet to retrieve the data and we can't even call a friend because Jonas and I didn't bring our phones (we're the kind of people who almost have no use for our phones especially when there's internet at home). Sam, on the other hand, had his phone BUT he couldn't access 3G/4G since the Philippine SIM cards don't work for him. We didn't bother wasting our time trying to look for an internet shop, phone, or whatever — we settled on continuing ahead, relying on the road directions and the help of the locals.
(We had Sam's Lonely Planet book for the Philippines which had a map. We also had me who can talk to the locals for directions because usually in these parts, it's rare to find someone who is fluent in English.)
.

"What is up with this traffic?"
Apparently, locals' advice can't be too reliable since they really can't dictate traffic.
Nor does a map, of course.
So for some reason, we ended up somewhere in Angeles – Pampanga that inevitably, as it is the Philippines, we hit a terrible traffic jam.
To sum up this stage, I think in total, we spent almost 6 hours in traffic, and we haven't even reached Nueva Ecija yet (which is the province next to Nueva Vizcaya > that is next to Ifugao > where Banaue is). It was that awful — we were practically stationary 80% of the time! Sure, there were times when it finally started to 'move' but LOL NOPE! Here's more traffic for you guys!
Obviously with this, we have made Sam experience yet another one of the usual Filipino 'things'. But this time, it was something that didn't fascinate him at all; nor did it fascinate us even if we have experienced such ordeals for countless of times before (mainly in the capital, Manila).
If I may add, I honestly think that this might have just been the longest time that I have ever been stuck in traffic without any major progress! I wasn't the one doing the driving but I was exasperated and completely sick of sitting in the car; so I can perfectly imagine how my good ol' best friend, Jonas, was feeling.
.

"We're finally in the mountains!"
Which means, that we were finally in Nueva Ecija, woo-hoo! (I have to cut the traffic story short because it's making me tired just by trying to recall how it went for us!)
Given the nightmare that we have just been through, we had to stop somewhere to rest (and I had to pee). But our nightmare hasn't ended yet… It appears that in these parts, there weren't any establishments to stay in; more than that, it seemed like the people were already tucked in asleep given how there were barely any lights on. (I think it was around 9PM).
Thankfully, the horror briefly stopped when we spotted a house that was still 'awake'. It was this quaint little sari-sari store manned by only two people. They were very friendly and chatty that I ended up knowing their life story!
(Apparently, the little boy's parents died when he was small, so the girl, who is the sister of the boy's mother, took it upon herself to take care of him. It seemed like she wanted to go to the city but she decided to stay behind and look after him. It was really admirable of her to do this since it seemed like some of their relatives didn't want to take him in.)
Anyhow, she was also very kind to let me use their personal toilet — which, as I've pointed out, I badly needed.
Side note: This is the downside of road trips for females: it's hard to find restrooms. Men have it easy since the world is their urinal.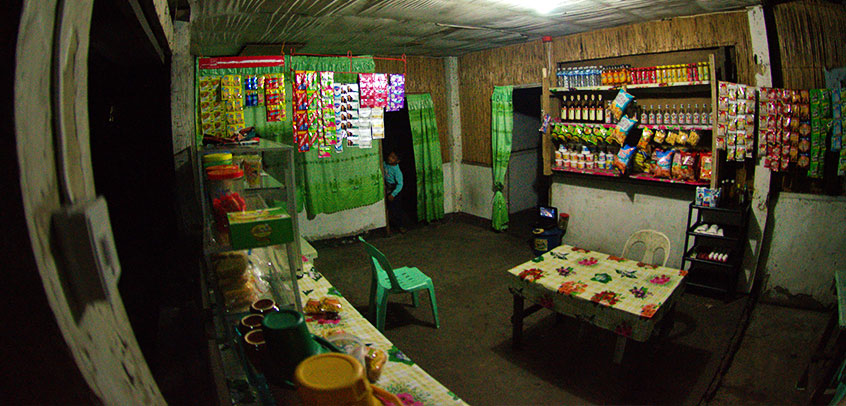 Before hitting the road again, we bought some snacks from them and bid them goodbye as we wished them well. (Silently wishing we too will be 'well' and that somehow, we could reach another town that we can rest in).
.

"Well this is quite a predicament, eh?"
The horror continues: an hour after we left the store was the time that our headlights gave up on us.
We parked by a small space beside the road to assess our situation:
We were up in the highest mountain range of the country, in complete darkness, and with no one around.
We were hungry and tired. Walking back to the store was not an option since apart from the fact that we were an hour away, they obviously couldn't have helped us nor the car — they lived humbly and we wouldn't dare trouble them by squeezing ourselves into their small home. I do have two giants with me.
Though my two companions suggested that we should sleep in the car and wait for daylight to come, I had to point out that the roads here are so ridiculously narrow… there's no light either! We will risk our safety since passing vehicles could end up bumping into us.
It doesn't help that our car was colored black. If you're thinking that we should have put on our backlights as a 'signal', well… we really can't keep the engine running like that.
With all of these in mind, I proposed a crazy and illegal idea to keep moving: to tailgate a truck until we reach a town that has a garage.
Gratefully, the two of them agreed to my dangerous idea. (Go, me!)
We waited in anticipation for a truck to come… but when one finally came, it passed by too fast that in the dark of the night, it seemed like they didn't see us at all! Another one passed after some time and the same thing happened! We were invisible… In order to not to waste our chances — since they rarely, as in rarely, pass by — we decided to sit in the car, wait for a truck, and quickly follow one as it goes.
After another long while, a truck was in sight!
Without missing a beat, Jonas revved our engine and started to tailgate him!
The driver didn't notice us at first but when he finally did, it was a bloody good thing that he didn't approach us with hostility. He was nice as he asked why the hell we were doing what we were doing.
We explained the situation to him and he was more than glad to help. (Whew!) Unfortunately, he said that he can't identify what's wrong with our car; as we thought, we really needed to have it checked at a garage. Hence, I asked if it's fine for us to continue tailgating him without headlights until we reach a town that's suitable for us — admirably, he said sure!
It was a relief! But throughout the first few hours, we were very jittery!
Jonas was especially thrilled since he was the man on the wheel. You go, my man!
…In the end, we spent almost 5 hours on the road tailgating the good ol' truck diver. Yes. 5 Hours.
We can't really go fast with a big truck going uphill almost all of the time. Furthermore, we didn't spot a single garage in the first 2 hours and every town we passed by was either barren (with almost 5 houses max) or dead (with all lights off). We can't burden the driver by asking him to stop if we want to inspect a town or possible 'parking space' (he has a job to accomplish) that's why we chose to simply continue driving.
At that phase, we weren't driving anymore with a goal of finding a garage, we were driving because we simply wanted to reach Banaue and our hotel FAST! :P
So after those 5 hours, where were we and what did we do? Still NOT in Banaue but fortunately, we finally found a place that was 'alive'. It was a small store with a reasonably spacious backyard that buses would usually park for stops. They were kind enough to let us take a spot so that we can take a short nap (the 3 of us were tired enough to want and catch a few zzzz's and it was almost early morning anyway, so why not just wait for the sun?).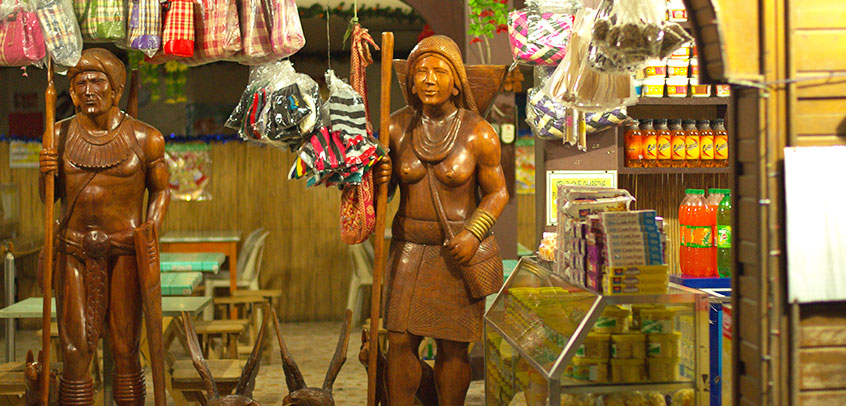 .

"We're alive! Yay! …Now let's go sleep."
We woke up at daybreak.
After 2 hours of frenzied driving, with Jonas skillfully maneuvering the switchback and winding roads of Cordillera, we finally reached Banaue!
Our bodies were aching and our eyeballs were about to fall out — when we reached the front desk of our hotel, we said yes to almost everything (just to get things done with) and then off we went to Sleep Land.
★ THE BIG REVEAL
As we looked at the route for Banaue using the WiFi of our hotel, we felt like doing bad things to the locals that gave us road directions! (Just kidding, thank you! We are forever thankful to you guys!)
Apparently, if we had continued to SCTEx, we would have ended up in TPLEx (Tarlac–Pangasinan–La Union Expressway) which would take us away from all the neighboring town's traffic jams. The route from then on would be easy because there are ample signs to guide drivers to the right direction towards Banaue — such would have taken us a total of only 8 hours (compared to the 16 hours that we had to suffer through).
…Still and the same, I quite liked this experience.
Yes. Really.
In fact, there were a LOT of funny parts that we always just felt like laughing at the 'nightmare' that we were experiencing. So, much like my companions, I didn't regret what had happened to us AT ALL because the thrill and adventure that we got out from it was awesome in its own way!
We acquired valuable lessons too! Aside from the obvious ones like never losing route notes, taking precautions, bringing our phones etc… But indeed, the major takeaway from this experience is to…
NEVER EVER TRUST A RENTAL CAR.
Aye?
Aye!
Credits to Jonas' cousin: Sam Goetschackx for the photos above! ♥
Have you ever had a bad experience with a rental car before?
Do you have your own crazy travel storie(s) to share?
YOU MIGHT ALSO LIKE
Older Post
Newer Post
Hey there! I am Aileen Adalid.
At 21, I quit my corporate job in the Philippines to pursue my dreams. Today, I am a successful digital nomad (entrepreneur, travel writer, & vlogger) living a sustainable travel lifestyle.

My mission? To show you how it is absolutely possible to create a life of travel too (no matter the odds), and I will help you achieve that through my detailed travel guides, adventures, resources, tips, and MORE!

NEW READER? START HERE!
CONTINENTS: 7 ~ COUNTRIES: 59
Join over 1 million people and receive exclusive giveaways, travel tips and so much more!