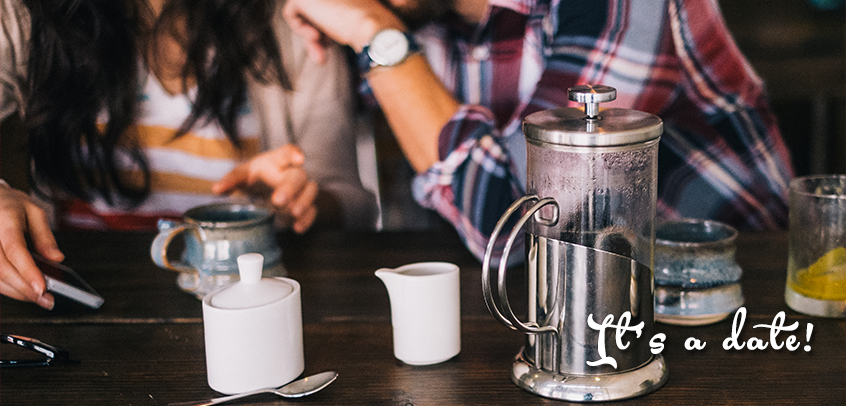 Everybody knows Tagaytay. It's the official go-to place of metro people if the days start to get waaaaay hot in Manila. So last June of 2013, other than wanting to have a colder atmosphere, I thought I'd tour Jonas around these parts since he hasn't been here yet. It would be swell for him anyways as it would be my treat! (Actually, if you think about it, June is rainy season. But it was the start of the month so it was still pretty humid).
I've stayed in different hotels before in Tagaytay, but I have never tried Taal Vista. And yep, you got it right: I was baller enough to bring him here. (Shiiiit, despite booking in Agoda for a discount, it was still expensive though! But I just thought that we both deserve it! -wink- haha)
Now, other than cuddling the hell out of one another in Tagaytay, what other things could couples do? There's the Sky Ranch Ferris Wheel thing-y which was right next to our hotel (well imagine that!) but we weren't feeling cheesy that time so we skipped this… :P You could also hike towards Taal Volcano—which we did! But if you're not up for that, then what else but do a: FOOD TRIP! There's always the good ol' bulalo houses that are spread out all over Tagaytay, the coffee shops too, etc. etc. But I guess for this guide, we'll take you to some fancy schmancy places that we tried out and liked! First up:
#1 Taal Vista
Yep. You should see this one coming. Other than the good view (especially if you book yourself in a Lake View Room), the hotel also has good food to boot! I bet you've heard of Cafe on the Ridge, and the reviews are right, they serve their dishes well and good. As for their breakfast buffet: I have no qualms. But maybe that's because I was so happy with the BIG supply of danggit on the buffet tables everyday. LOL. I always forget how awesome this food can be that I seem to keep on forgetting buying this stuff when I'm in the groceries in Manila (but then again, maybe because they're usually expensive in the supermarkets).
It was funny though because it was Jonas' first time to see me eat this and our conversation went like this:
Jonas: "You're eating that?"
Me: "Yeah! *beams a big-assed smile* Why? Oh you have got to taste this, it's freaking awesome especially with vinegar!
Jonas: "Uh, no thanks. Come on, look at it! It has eyes! And it's looking right at you! How can you eat that?!"
Me: "What? Baby… you're weird."
Jonas: "YOU'RE weird…"
Address: Kilometer 60, Aguinaldo Highway, Tagaytay City
Driving Directions: (Approx 1.5 hours from Manila) It's hard not to see this one, but basically, from the South Luzon Expressway (SLEX), take either the Santa Rosa Exit, or exit to Eton Greenfield. Drive straight to Tagaytay via the Aguinaldo Highway and you're bound to see signs leading you to Taal Vista.
#2 Marcia Adam's Tuscany
This one was recommended by a friend, and we loved it! First thing that caught our fancy was the restaurant's ambiance. It had a feeling of quaint seclusion (and it really was!) and it also had a very lovely garden! Well… it was indeed a garden restaurant. Meanwhile, the elements inside the restaurant were a bit strange but quirky in their own way. With them as well, you can view the kitchen very well and they also have a 'sunset lounge'.
To start off, I made Jonas try the tarragon tea (famed in Tagaytay) and he quite liked it! He especially loves the fragrance and the refreshing aftertaste.
Marcia Adam's Tuscany usually has a set menu which is P700 for a 3-course meal, including appetizer and dessert. It was a good deal! So for our starters, Jonas picked the Soup of the Day which was mushroom soup that had herbs and sausage bits, meanwhile I picked the Amalfi Prawns which were simply coated and pan-fried, laid on tiny biscuits.
As for the main course, there were a lot of choices but we wanted to try something… exotic. Wait, maybe that's not the right word. Let's just say, something unconventional. So I ordered for the Greek Octopus Stew and Jonas had the Italian Rabbit Casserole.
Actually when I first saw that selection, I was scandalized. I was all: "Rabbit?! Cute little rabbits butchered?!" Anyhow, unfortunately, I didn't quite like the octopus stew because it wasn't really the fork-tender kind of thing. Well I expected that, because it is octopus anyways, but still… it was too much of a chore for my jaw. Meanwhile, Jonas liked his casserole, but felt sad for the lack of 'meat'. (He has an intense hate relationship with food when it makes him work for it; LOL so he basically hates bone-y stuff).
As for dessert, we were greatly satisfied! I loved their Lavender Creme Brulee! It was divine! It's a definite must-try for you guys! Meanwhile, Jonas took a safe choice which was a Banana Split with Chocolate Ice Cream.
All in all, a must-try place for couples in my opinion. It's not crowded with people, it's a magnificent place, and it's quiet and quaint. Perfect for a date night.
Address: J.P.Rizal St, Brgy Sikat, 4123 Alfonso, Cavite
Driving Directions: From Tagaytay Rotonda, go towards Alfonso. Turn right once you see the Tagaytay Arch that says 'Thank you, come again', there you will see a sign that says Ville Sommet and if you go straight to that, you're bound to see Marcia Adam's on your left. The restaurant is located on the border of Tagaytay and Alfonso – close to Residence Inn Zoo and only 150m from Aguinaldo Highway.
#3 Antonio's
It was bound for this restaurant to be a contender on this list. Now it's best to mention that Antonio's is different from the Breakfast at Antonio's place. Plus, it's also best to remember that dining here is strictly by reservation and have a smart casual attire thing going on. Well… it's expected because this place was lavish! Huge! Elegant! And yet another great 'garden restaurant' in Tagaytay; but if Marcia's was more like the countryside-house-garden mix kind of thing, Antonio's was rather like a castle nestled within a garden type.
On to food: it's a set menu and the price is determined by the main course that you order and no fret, since it will come with tea/coffee, house salad, soup of the day, and dessert.
For the house salad, I picked their Antonio's Organic Mesclun Salad, Bleu d' Auvegne crumbled, Glazed Walnuts, Dried Currants, Cranberries with Raspberry Vinaigrette, and all drizzled with Basil Oil. (That was a mouthful.) And boy, it was a very delish salad. I'm usually not a fan of salads, but this was such a great mix of everything. Jonas had the same and he had fun gulping it all down! We also had their soup of the day which was a Seafood Bisque and this also did not disappoint; all the flavors were there and aaahhh. Okay, wait, the pictures below won't do much justice (we used our phones!) but I hope it suffice.
As for our main courses, since it has been a long time since I had foie gras, I took their Beef Plancha Topped with Seared Foie Gras, Gratin Potato with Port Wine Sauce… and daaaaaamn. I almost cried! It was soooo good, and I'm not exaggerating! It just was really good!
Jonas, being the man he is, had the Antonio's Trio (beef fillet plancha topped with seared foie gras, gratin potato with port wine sauce, honey glazed lambloin gratinated grilled beef fillet gratinated with cepes). Naturally, you'd expect that it's JURANIMO-BIG, but mine was actually bigger. :P Hehe… still and the same, the meat for him was very juicy that he really didn't mind at all.
For dessert, I took Antonio's classic: Dark Chocolate Souffle with Cardamom Creame Anglaise. This combination was PERFECT. You should definitely try this when you get to dine with them.
All in all, I guess I can say that though this is #3 on my list, this was rather the highlight of our date nights in Tagaytay. Pricey… yes, but (cue cliche word!) worth it. And I'm not kidding. You just have to try Antonio's when you're in Tagaytay.
Address: Purok 138, Barangay Neogan, Tagaytay City, Batangas, Philippines
Driving Directions: From Tagaytay Rotonda, go to the direction E. Aguinaldo Highway, keep watch to your right, since there will be a small street leading to Barangay Neogan (which is in front of Telecoms). No worries still though because now there are signs everywhere to lead you to this place.
Surely there are a lot of other great places in Tagaytay but these 3 stood out for us during our trip. Sonya's Garden would have been a good addition to this list but I regard that place as more of a family restaurant… but hmmm… okay! Why not we put this up on the list too? If you want to read more about it, you can read my post about it before here.
Enjoy your date! ♥
» We shouldered the expenses for these dining experiences; this review was NOT made in partnership with any of these establishments.
Have you ever been to one of the restaurants above?
When was the last time that you've been to Tagaytay?
What do you love about Tagaytay?
YOU MIGHT ALSO LIKE
Older Post
Newer Post
Hey there! I am Aileen Adalid.
At 21, I quit my corporate job in the Philippines to pursue my dreams. Today, I am a successful digital nomad (entrepreneur, travel writer, & vlogger) living a sustainable travel lifestyle.

My mission? To show you how it is absolutely possible to create a life of travel too (no matter the odds), and I will help you achieve that through my detailed travel guides, adventures, resources, tips, and MORE!

NEW READER? START HERE!
CONTINENTS: 7 ~ COUNTRIES: 59
Join over 1 million people and receive exclusive giveaways, travel tips and so much more!