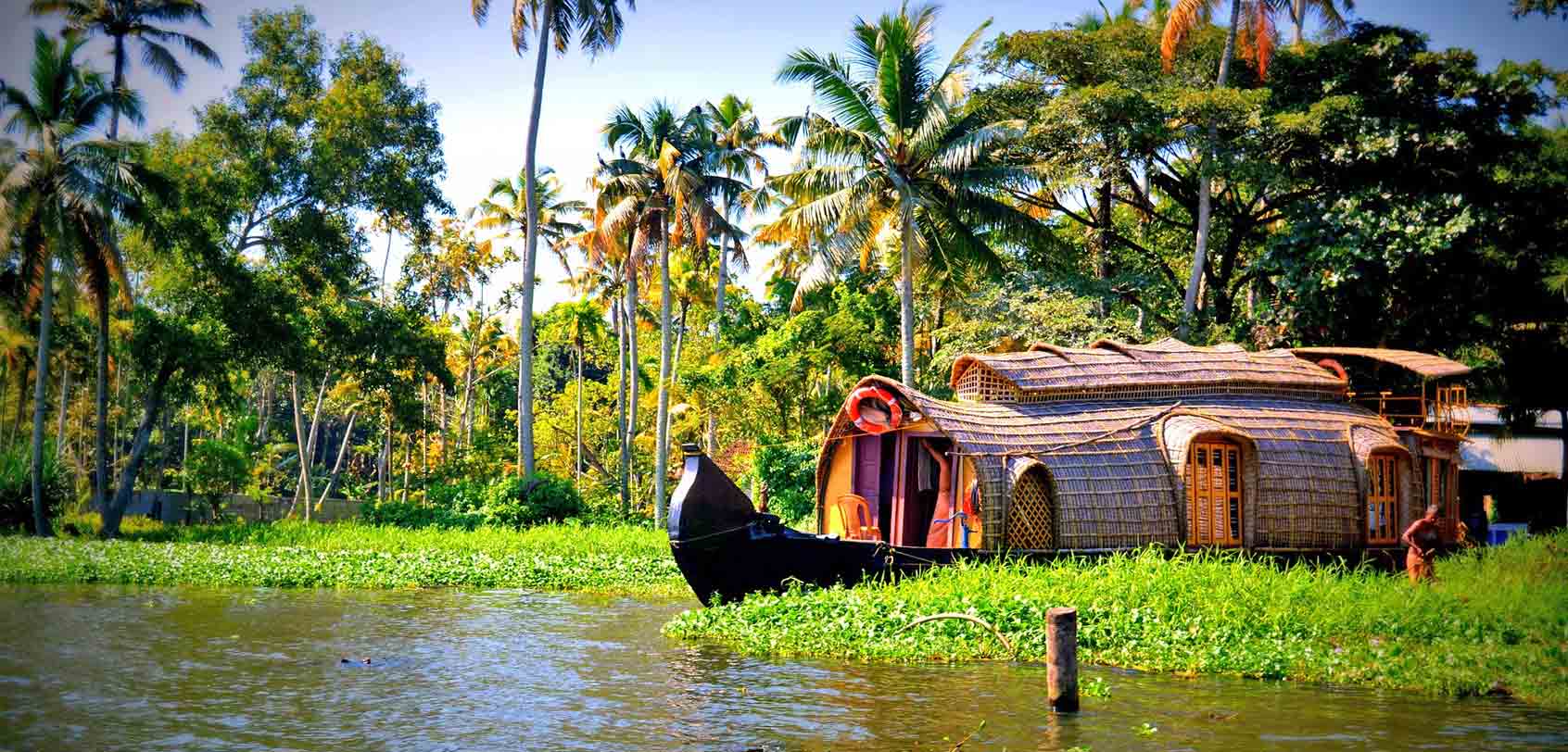 The summer is on! With the mercury level rocketing up so fast, it's time to ditch the city life and book prismatic Kerala tour packages! But then.. where should you go to in God's Own Country? And how can you find the best summer destinations from a list of hill stations in India?
Well, if you too are confused with all of these questions or even more, you need to check out the picturesque hill stations in Kerala. Yes, it is in God's Own Country, where you will find an array of hill stations that can serve as the best escapade for this summer!
So plan a trip to these gorgeous hill stations in Kerala with family, friends, or even just by yourself; and I can guarantee, they will make you wish for more!
.
5 Gorgeous Hill Stations in Kerala
1. Munnar
Situated in the Idukki district of God's Own Country, Munnar boasts of being one of the most pristine and picture-perfect hill stations in the country. Located at an astounding height of 1,600m above the sea level and adorned by the magical charm of the mighty Western Ghats, this is the place that must be included in your Kerala tour packages!
While enjoying your holidays in Munnar, you will get an ample of opportunities to have a tryst with its bucolic charm and lush beauty. Be it the Anamudi Peak that attains a height of 2,695m or the exotic Eravikulam National Park, Tea Museum or Top Station, everything about Munnar will surely make you fall in love with its magical beauty.
2. Wayanad
Once a part of Kozhikode and Kannur districts of Kerala, Wayanad is a paradise for the hill station lovers. A cradle of mist and magic, this stunning hill station in Kerala is located at the extreme south tip of the magical Deccan Plateau, and is enchanted by the magical beauty of the mighty Western Ghats.
Whether you visit this pictorial Kerala hill station with your family or friends, you will always find the essence of God's Own Country in and around Wayanad. Adding more to the charm and appeal of this bucolic summer destination, there is the mesmeric Chembra Peak, cascading Soochippara Waterfalls, Muthanga Wildlife Sanctuary, and several other natural marvels.
3. Vagamon
While some of you might be craving for a peaceful holiday in any of the hill stations in Kerala, there are surely thrill-seekers among you who yearn for the most enthralling Kerala tour packages. For that, there is Vagamon, one of the least explored summer destinations in Kerala!
Located alongside the border of Idukki and Kottayam districts, this enchanting Kerala hill station is a much sought after destination among the leisure seekers, honeymooners, adrenaline junkies, backpackers, and other classes of visitors. Canopied by lush thickets, stunning slopes, exotic species of orchids, Vagamon is also among the finest places for paragliding in India. Fun and thrill-seekers throng this gorgeous hill station to indulge in paragliding and feast on the evergreen charm and appeal of Vagamon.
4. Thekkady
Thekkady is one such hill station in Kerala that can be proudly called as a year-round destination! Nestled amidst rolling hills and evergreen thickets, this bewitching summer destination is a cult among the hill station goers in God's Own Country.
Home to the wild abode Periyar National Park, Thekkady is also a paradise for the wildlife and nature lovers. The magical beauty, the bountiful nature and the pleasant climate of this pristine hill station also entices leisure seekers, honeymooners, nature photographers, backpackers, and travellers from other walks of life. Owing to the mighty and astounding slopes, Thekkady also proves to be an ideal Kerala holiday destination for spice plantation tours.
5. Ponmudi
Fondly called the 'Golden Peak', Ponmudi is among the least explored or least commercialised hill stations in Kerala. Seated at an altitude of 1,100m in the bosom of the enchanting Western Ghats, this stunning summer destination is in the Thiruvananthapuram district of God's Own Country.
Enjoying a pleasant climate throughout the year, Ponmudi also serves as a hotspot for the adventure-seekers. Adrenaline mongers throng this picturesque hill station in Kerala to enjoy hiking, road trips across the 22-hairpin bends of Ponmudi, and lot more. All Kerala tour packages to Ponmudi also includes visit to natural marvels like Ponmudi Waterfalls, Peppara Wildlife Sanctuary, Echo Point, and several others.
What do you think of these hill stations in Kerala?
Would you like to see them? Why or why not?
Or have you seen them before? How was it?
YOU MIGHT ALSO LIKE
Older Post
Newer Post
Hey there! I am Aileen Adalid.
At 21, I quit my corporate job in the Philippines to pursue my dreams. Today, I am a successful digital nomad (entrepreneur, travel writer, & vlogger) living a sustainable travel lifestyle.

My mission? To show you how it is absolutely possible to create a life of travel too (no matter the odds), and I will help you achieve that through my detailed travel guides, adventures, resources, tips, and MORE!

NEW READER? START HERE!
CONTINENTS: 7 ~ COUNTRIES: 55
Stay updated with Aileen monthly! Sign up and receive exclusive updates, articles, giveaways, and so much more!
~Jigsaw by @Daniel_Sloss on Netflix https://t.co/kFxB6H1Q9g
21/04/2019 13:08:46

Supporting another person's success won't ever dampen yours.
21/04/2019 13:00:01