I have always dreamt of visiting 'Mother Russia' — after all, as the world's largest country, it offers a vast variety of vibrant cultures, lavish monuments and lush sceneries that can leave just about anyone in utter awe. Truth be told… I wanted to make my first trip as a Trans-Siberian Railway tour; however, I was terribly pressed with time so I've decided to do the next best thing: go on an amazing river cruise from St. Petersburg to Moscow! Now of course, as a third world passport holder, I know that I had to apply for a tourist visa beforehand and as you might expect, that was the only thing that didn't thrill me at all about my trip. Thankfully though, applying for a Russian Visa at the Embassy of Russia in Manila, Philippines turned out to be an easy and fast process — albeit a tad costly.
So hopefully, with the help of my Russia visa guide below, your experience would else end up as hassle-free!
…But first, a disclaimer:
NO ONE can give you a guarantee on your Russian visa's approval — not even a lawyer, a consultant, a travel agent, or an embassy employee. Anyone who says otherwise is most likely going to be a scammer. That being said, what I can offer you here is a comprehensive guide with helpful tips to increase your chances of getting that Russian tourist visa.
.
.
Come and check out this list of the top things to do in Russia which features the best activities and tours to do in places like Moscow, St. Petersburg and more!
Top photo of Red Square from Shutterstock.com.
How to Apply for a Russian Visa
1
Step 1: Determine the type of Russian Visa that you need to apply for
.
.
There are, of course, various types of Russian Visas out there that you can apply for: a visa for business, a visa for transit, a visa for studying, a visa for marriage, etc.
For this particular guide, I will only be discussing the requirements for a tourist visa since it's an experience that I've gone through myself.
If, however, you have a different situation or purpose of visit, it's best that you contact the Embassy of Russia in the Philippines for more information.
2
Step 2: Prepare the required documents for your application
.
.
UPDATE AS OF OCTOBER 2019: The Embassy fo Russia is now offering e-visa privilege for Filipinos ONLY when entering Saint Petersburg and the Leningrad region. This e-visa will only allow you to stay in the country for 8 days (non-extendable) and you must exit in the same place/city that you've entered. It is also required to have a medical insurance valid in Russia for the period of your entire stay. (To apply, go here: https://electronic-visa.kdmid.ru/spb_home_en.html no later than 4 days before your expected arrival date).
Below are the documents that will be asked by the Embassy of Russia when you request for a tourist visa, and I gotta say… it is the
shortest
list of requirements that I have ever seen in all of the visa applications that I have done so far!
Russian Visa Application Form – You can print this form after you accomplish filling it out online, to do so:

Go to this page and then select the following…

Under "Country" select 'Philippines' from the dropdown menu.
Under "Hints and help language" select 'English' from the dropdown menu.
Check the box beside "I have read this information"

Select 'Complete new application form'.
The following pages will be self-explanatory. Fill in the information as accurately as possible and then print it on A4 paper.
Some things to remember when filling out your application form…
Write down the number of your Russian Visa application form's number which is found at the top-right hand corner of the page. You will need this number in case your session times out or if you need to come back again to fill out some of the other details in the form (after all, you can save a draft of your application by clicking "Save Draft" and then accessing it at a later time. Just remember that if you make a pause of more than 20 minutes, your session will time out and you might have to start the process from the beginning — so make sure to regularly save your form. Meanwhile, your application form will only be stored for 30 days from the moment you have first saved it).
There will be a section in the application form that asks for details about your "Travel Voucher/Confirmation" (to be discussed in the below section of this post). Please make sure that the dates on the application form is the same with the dates mentioned on your Travel Voucher.
Once you're done printing the form, you need to

glue/paste

a passport-sized photo (size 3.5cm x 4.5cm) on its designated space on the application form. Remember that this photo must be taken no longer than 6 months prior to the application submission, and that you must have a neutral expression on.
Don't forget to write the date and put your signature on the form.


.
Passport – Make sure as well that your passport is valid for 6 months beyond your intended travel date or as indicated on your Travel Voucher, it has your signature, and has at least two (2) blank pages.


.

Travel Voucher – The thing about traveling to Russia is that you need to be "

invited

" by an 'authorized person' accredited by the Russian Ministry of Foreign Affairs. BUT don't worry because though it sounds intimidating, it's quite an easy document to acquire because you can ask this from either your hotel or an approved travel agency (other times, you can just simply order it from websites like RealRussia). Naturally, before ordering a Travel Voucher online, first ask with your hotel or your travel agency since they can provide it for FREE. For my case, I got it for free from my cruise tour provider.


NOTE: There are a LOT of terms used to refer to a 'Travel Voucher', such as 'Russian visa support', 'Russian tourist voucher', 'Russian tourist invitation', 'Russian tourist confirmation', etc. Do NOT be confused by these names because these all relate to the same document, and for the sake of consistency in this post, I'll use the term 'Travel Voucher'.


Now, you only need to make sure that the Travel Voucher has the following details:

Name of organization (the agency or hotel)
Address of organization
Agency's reference number
Confirmation number
Itinerary (places/cities you'll be visiting)
Date of entry and exit
Number of entries (single or double)
Purpose of travel
Now of course the details needed above will usually be in Russian on the Travel Voucher so feel free to ask for assistance from your agency or hotel about the translation. Besides, that info will be needed when filling up your Russian Visa application form online. To give you an example though, you can check out this image to see the translation of the Travel Voucher that was issued to me. Meanwhile, here are some other things to take note of:
– If you are visiting many cities and staying in different hotels, it needs to be mentioned in the Tourist Confirmation/Voucher form but only one sponsor should provide you with this document. Alternatively, you can just buy a Travel Voucher from websites like RealRussia, etc.)
– You don't necessarily need the original Travel Voucher because a faxed, scanned or emailed copy is fine.
– A mere hotel booking is NOT a Travel Voucher nor will it ever be a substitute for such. So always make sure that what they will issue you is a Travel Voucher or that they are registered with the Russian Ministry of Foreign Affairs.
.
Confirmed Return Travel Tickets – It is important that the dates on your flight ticket are the same as that on your Russian Visa application form

and

Travel Voucher. Now… unlike most embassies, the Russian Embassy's requirement for airline tickets is different: if the rest only asks for airline reservations, Russia rather asks for confirmed tickets. This is indeed rather risky, but unfortunately, it's their requirement — I guess, in a way, knowing that you've booked this guarantees them that you have enough financial capacity (after all, they don't ask for any documents supporting your financial capacity).
NOTE: There have been conflicting info about this online. The Embassy of Russia says that they need confirmed tickets, but there have been instances wherein applicants were approved even with just reserved tickets (but a majority, like me, were asked for confirmed/booked tickets). Personally, I think you should submit confirmed tickets like what the embassy requires because chances are, they will ask it from you when you apply, and if you don't have it, you'll have to come back again.

If you're wondering about where to look for the best flight deals, I highly recommend booking through Skyscanner because I always find good deals there! Plus… if I may add a tip, it's best that you first book a flight to Hong Kong from Manila, and then search for a flight to Russia from Hong Kong because it's a LOT cheaper that way. (Example, I saw a roundtrip flight from Manila to St. Petersburg at about Php 50,000~ — but a combined roundtrip flight from Manila to Hong Kong and a roundtrip flight from Hong Kong to Russia only cost me a total of around Php 20,000~!)
NOTE: It is possible that the Russian Embassy may request for more information or additional documents from you which is apart from the basic requirements above. For my case though, they didn't ask for anything else (thankfully!).
3
Step 3: Submit your Russian Visa application with the Embassy
.
.
Thankfully, you can just walk in to the Embassy of the Russian Federation in Makati (from 9AM to 12PM on Mondays, Wednesdays and Fridays only) in order to submit your Russian Visa application. The consular section's details are as follows:
Embassy of the Russian Federation in Manila – Consular Section
Room 402A, 4th Floor, RCI Building, 105 Rada St, Legazpi Village, Makati City
Tel: +(632) 810-9581
E-mail: [email protected]

Russian Visa Filing Hours: 10:00 AM – 2:00 PM (Monday & Wednesday)
Visa Release Hours: 10:00 AM – 2:00 PM (Monday, Wednesday, Friday)
Once you reach the 4th floor, a security guard will check your bags and documents, give you a number, and then usher you into the room to wait for your turn. I went on a Wednesday around 11AM and there weren't a lot of people, so I didn't wait too long. Once it was my turn, the Russian visa officer just looked at my documents, checked them, asked how fast I need the processing to be, and then gave me a deposit slip which indicated the visa fee I needed to pay. As of April 2018, the fee are as follows:
Single Entry

Regular Processing (2 weeks): Php 3,612
Rush Processing (7 days): Php 7,224

For Double Entry

Regular Processing (2 weeks): Php 5,780~
Rush Processing (7 days): Php 11,559~
For payment, you just need to head to the nearby UCPB branch which is just a 5-minute walk away from the Embassy. Rest assured, they will be giving you instructions on how to reach this bank branch. After paying, you just need to go back to the Embassy to provide the proof of payment/deposit and then, they will advise you about the date as to when you can claim your Russian Visa results and passport. (They will also provide a claim stub.)
NOTE: Be reminded that this visa fee payment is non-refundable and it does NOT guarantee the approval of your Russian Visa. You can also appoint an authorized representative or travel agent to lodge your Russian Visa application and claim your passport and visa results.
5
Step 5: Wait for the results and then claim your passport
.
.
Regular processing, as I've mentioned previously takes 2 weeks (and rush processing will take 7 days and it is very pricey!). I went for the regular processing, so after I filed my application on March 7, I got my Russian Visa on March 21.
…and well, that's it! Just don't forget to bring your claim stub/document.
.
Activities to do around Russia?
Come read my posts about it by reading my detailed travel guides now!
.
.
.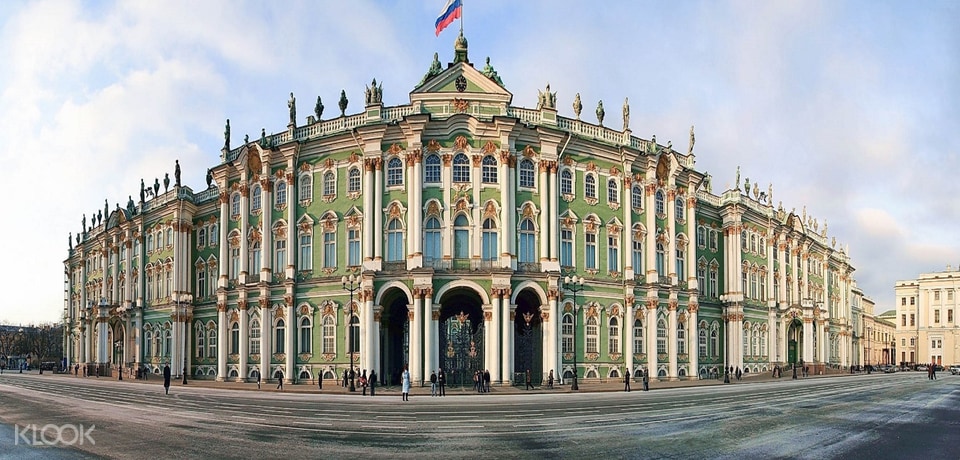 State Hermitage Museum
See this famous museum in St. Petersburg!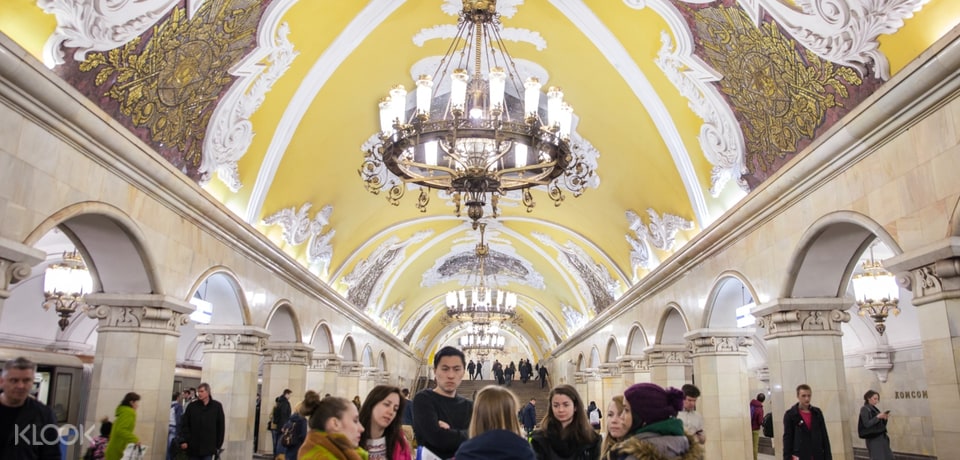 Moscow Underground Metro Tour
See the grandest metro stations in the city!!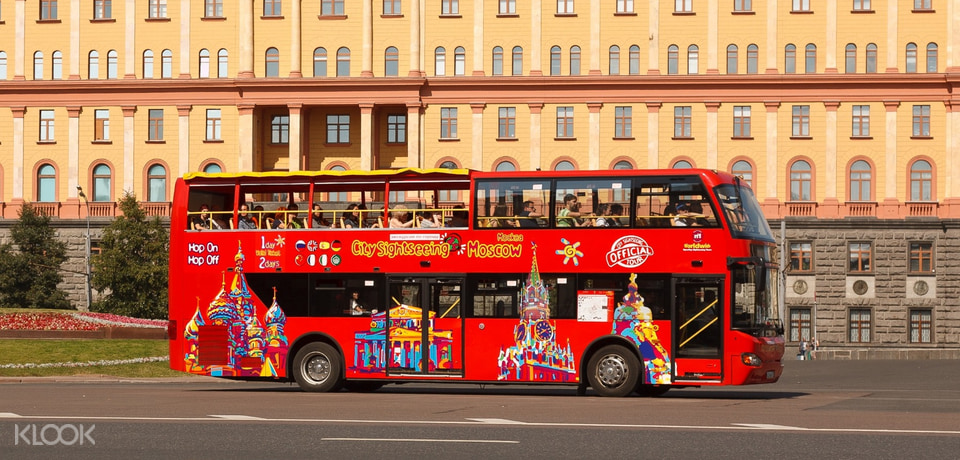 Moscow CityPass
Choose from 1 to 5-day options!
.

F.A.Q. (Frequently Asked Questions)
◘◘ How long is the Russian Visa valid for?
Russian tourist visas usually do NOT exceed 30 days and your Russian Visa will only be valid within the entry and exit dates mentioned on your issued visa. After all, the reason why they ask you for the exact dates of your exit and entry is because they don't give allowances on the dates — it will all be exact. Take note as well that these visas are non-extendable and non-convertible.
◘◘ When is the earliest time that I can apply for a Russian Visa?
It is advisable to apply at least 2 months before your intended travel date.
◘◘ Will there be an interview?
I wasn't interviewed, but of course, depending on your situation, it might be possible that they will request to do an interview with you.
◘◘ Do I need to submit hotel reservations or my bank statements too?
The Russian Embassy does NOT require these documents to be submitted. You can bring them along during your application just in case they need them, but it's highly unlikely that they'll ask these because for example, your Travel Voucher will already mention where your accommodation will be and your confirmed flight tickets can already somehow prove your financial capacity.
◘◘ I saw that I can apply four a double entry visa, can I apply for a multiple entry Russian Visa too?
Unfortunately, no. Only US citizens are currently eligible to apply for a multiple entry Russian visa.
◘◘ I don't understand the contents of my Russian visa. What if there's an error on it?
Once you received your Russian visa, there is a document near the exit that shows a translated version so that you can better understand what's written on it. Meanwhile, in case of any error on the details, just notify the visa staff.
.
As you can see, applying for a Russian visa is easy, and I hope that with this visa guide, I can help you prepare better so that it will all become a swift success.
Let me know how it goes. Good luck!
Do you have any other info or tips to add?
If you've already applied for a Russian Visa before, how was your experience?
Were you approved or denied? Please feel free to share your story!
YOU MIGHT ALSO LIKE
Older Post
Newer Post
Hey there! I am Aileen Adalid.
At 21, I quit my corporate job in the Philippines to pursue my dreams. Today, I am a successful digital nomad (entrepreneur, travel writer, & vlogger) living a sustainable travel lifestyle.

My mission? To show you how it is absolutely possible to create a life of travel too (no matter the odds), and I will help you achieve that through my detailed travel guides, adventures, resources, tips, and MORE!

NEW READER? START HERE!
CONTINENTS: 7 ~ COUNTRIES: 59
Join over 1 million people and receive exclusive giveaways, travel tips and so much more!