Getting in to Nepal in order to see its superb natural wonders and numerous UNESCO World Heritage Sites is not an elusive dream at all. For one thing, acquiring a Nepal visa is an easy and hassle-free process!
I personally had no problems acquiring a visa on arrival (VOA) in Kathmandu's international airport, and hopefully with this visa guide, you'll have the same experience too. I hope this helps!
.
Come and check out this list of the top things to do in Nepal which features the best activities and tours to do in places like Kathmandu and more!
.
How to Apply for a Nepal Visa on Arrival
1
Step 1: Determine if you are eligible for a Nepal visa on arrival
.
.
ALL foreigners (except Indians) need a visa for Nepal — but of course, there are various types of Nepal visa that you can apply for such as: diplomatic visa, marriage visa, work visa, relationship visa, study visa, etc.
For this particular guide, I will only be discussing the requirements for a Nepal visa on arrival for tourists/visitors since it's an experience that I've gone through myself. So for this, you must first determine if you are eligible in getting a 'visa on arrival' by reviewing the following conditions:
You have a passport that has at least six (6) months of validity from the date of your arrival in Nepal.
Your have a passport that also has at least one (1) blank page for stamping by the Immigration Officer. (Take note, the stamp of Nepal is quite huge).
You are NOT a citizen or national of Nigeria, Ghana, Zimbabwe, Swaziland, Cameroon, Somalia, Liberia, Ethiopia, Iraq, Palestine and Afghanistan; because if you are, you will NOT be granted a visa on arrival at the immigration entry points of Nepal. (To obtain a visa, you rather have to directly apply at a Nepal Embassy or Diplomatic Mission in your country).
Once you're sure that you ARE eligible to apply for an Nepal visa on arrival as based from the eligibility rules above, please proceed with the instructions below.
2
Step 2: Process your Nepal visa application
.
.
To date, there are two (2) ways to obtain a Nepal visa on arrival…
#1 – At Kathmandu's international airport (TIA)
You simply need to prepare the following items:
Your passport (and a photocopy of the bio page too, just in case)
Application form
There are 3 ways of accomplishing this form…

Manual: By filling out an application form at the airport. You can find sheets of this at the stands.
Machine: The airport now has automatic registration machines wherein it will extract information after it scans your passport. I had to input some information in as well, but generally, it was fast and seamless. After that, it will take your digital photo. All in all it took me only 5 minutes to do this, so this option will save you a lot of time compared to filling the form manually.

Online, in advance

: Since 2014, tourists can fill up the form online via this web address. For this, it must be done within 15 days of your arrival date in Nepal. This process will need a digital version of your passport-sized photo and address details of your hotel in Nepal. The way I see it though, accomplishing the form at the airport is still more hassle-free.

Passport-sized photograph (35mm x 45mm)

They didn't ask me to submit this because I filled out my application form via one of their registration machines. But if you're going to fill up the form manually and you don't have any passport photo with you, there is a photo booth available inside the airport and it costs 200 NPR.


.
#2 – At any of Nepal's land border crossings that are open to foreigners
These land or road borders are said to be at Nepalganj, Birganj/Raxaul Bazaar, Sunauli, Kakarbhitta, Mahendranagar, Dhangadhi and Rasuwagadhi checkpoint at the China/Tibet border.
I haven't done this procedure myself so I'm not sure how the process goes, but I surmise that the process will almost be similar to that of #1 above.
* * * * *
Of course, another option for getting a Nepal visa is to process it directly with the local Nepal Embassy or Consulate in your home country. For this, please inquire with them about the necessary procedures and requirements because it can vary.
If you're a Philippine citizen, the procedure is quite simple. Go to the Nepal Consulate at Ermita, Manila from Mondays to Fridays at 1:30PM to 4:00PM and then submit the following documents. (Their processing time takes 2 days).
2 filled application forms [download here]
A 2x2in photo glued/pasted on each of the application forms
Passport with at least 6 months of validity
Return air ticket or outward bound destination proof
Letter of invitation or guarantee letter

Your host or sponsor must be a Nepali with a residence in Nepal
This document must be duly authenticated by the Consulate General of the Philippines in Kathmandu

Payment fee — $30 for 15 days or $48 for 30 days (this is a lot costlier than the fees paid if you just get a visa on arrival in Nepal's international airport).

3
Step 3: Pay the fee for your Nepal visa
.
.
If you've applied for your Nepal visa directly in an embassy or consulate in your home country, then there's no need to pay for this anymore (since you've already paid for it when you did the process) — so upon arrival, you will only need to proceed to the Immigration officer.
BUT of course, if you're getting a visa on arrival at Kathmandu's airport, after your application form is ready, the next step is to go to the payment counter. The fee are as follows which will grant you a single-entry visa:
15 days: $25 USD
30 days: $40 USD
90 days: $100 USD
This fee is payable in the following currencies: Australian Dollar, Canadian Dollar, Euro, Hong Kong Dollar, Japanese Yen, Pound Sterling, Swiss Franc, Singapore Dollar and US Dollar. (However, most of the time, they will prefer US dollars. I've been told that if you are rather going through land borders, the officials only require payment in US dollars.)
NOTE: It's best to bring exact or small bills. Take note that credit cards, Indian currency and Nepali currency are NOT accepted as payment for visa fee.
There are instances wherein you do NOT need to pay for the visa fee (called as 'gratis visa') but this is only for the following applicants:
Children below 10 years old.
Non-Residential Nepalese (NRN) card holder (issued by MoFA/Nepalese diplomatic missions abroad)
SAARC citizen (except Afghanistan citizens) who are visiting Nepal

for the first time in a year

. These SAARC countries are: Bangladesh, Bhutan, Maldives, Pakistan and Sri Lanka.
Afghan citizens are only eligible for 'gratis visa' only upon the recommendation of the Department of Immigration.
Chinese nationals.
4
Step 4: Proceed to the Immigration Desk
.
.
Now that you're done with the payment, you just need to proceed to the Immigration Desk with your payment receipt, application form, and passport.
As always, entry to Nepal is still upon their discretion and sometimes they might need some documents from you such as proof of your accommodation or return ticket/onward journey — but in my experience, the staff didn't ask me anything. He only asked me if it was my first time in Nepal and I said yes, and then he gave me back my passport with a stamp.
Of course, to be on the safe side though, always have your accommodation proof, financial documents, and return ticket on hand in case anybody asks for it.

TIP: If you're going to do a lot of hiking during your trip, it helps to have at least 5 passport photos on hand since it's often needed on trekking permit applications.
.
Multiple-Entry and Extensions
Multiple-Entry Visas. This is easy to acquire upon arrival and it costs $20 USD (on top of the base fee). Meanwhile, you can easily change your single-entry visa to a multiple-entry visa — just go to Kathmandu's Central Immigration Office and pay the same fee of $20 USD.
Visa Extensions. Remember to NEVER overstay your visa; if you do, you'll pay $3 USD per day if you overstayed for less than 30 days (plus a $2 USD fee per day of visa extension). Anyhow, to properly extend your Nepal visa, you just need to go to Kathmandu or Pokhara's Immigration Office. You can extend for up to 150 days and it will cost $30 for 15 days and then $2 per day afterwards (take note that this fee is only payable in Nepalese rupees). If you can't be bothered to process this extension, there are trekking and travel agencies who can assist you in doing this visa-extension application for a fee.
NOTE: Tourists can stay for a maximum of 150 days in a visa year (January to December).
.
Activities to do around Nepal?
Come read my posts about it by reading my detailed travel guides now!
.


.
Where to Stay in Kathmandu?
Come and check out my list of the 'Best Hotels in Kathmandu' which features the top recommended choices for cheap to luxurious accommodation choices.
.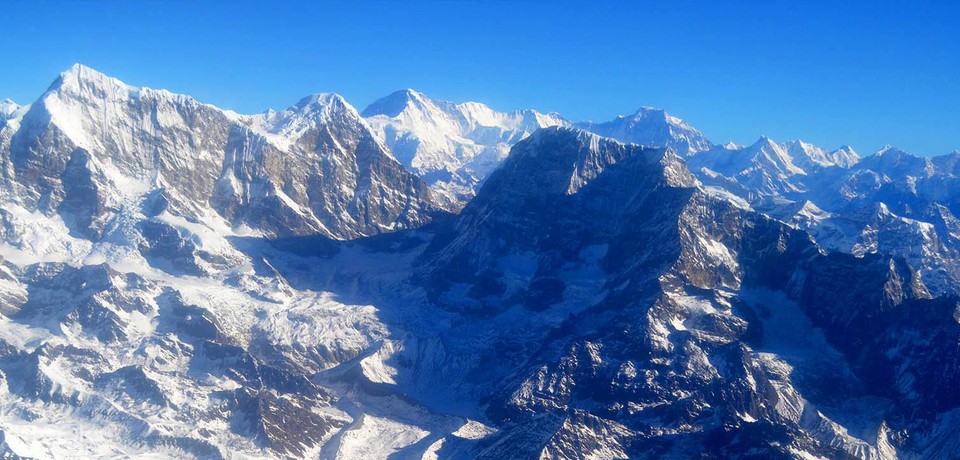 Everest Mountain Flight
See the peak of Mt. Everest!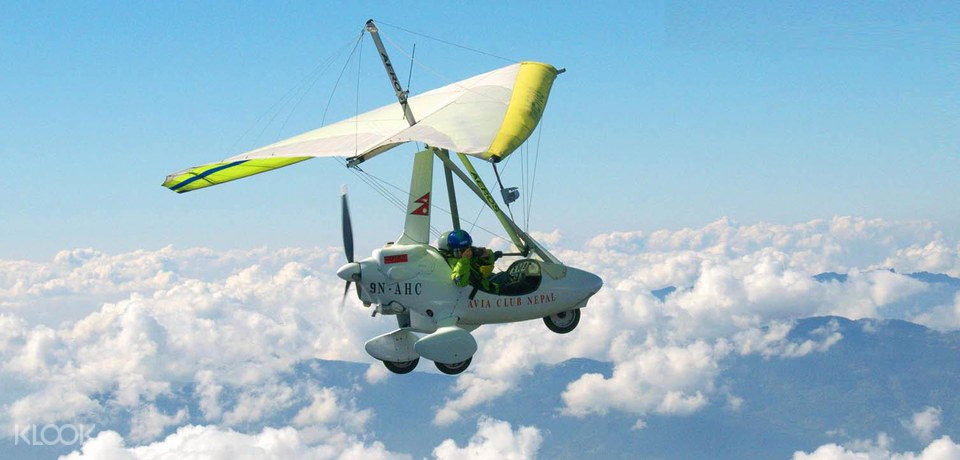 Ultralight Flight
Fly against mountainous views of the Himalayas!
Kathmandu Full Day Tour
Visit UNESCO sights and more!
.
It's clear to see that applying for a Nepal tourist visa on arrival (VOA) is relatively easy.
All in all, I hope that this visa guide will help you have a hassle-free experience. Enjoy Nepal!
Do you have any other info or tips to add?
If you've already applied for a Nepal visa before, how was your experience?
Were there any problems? Please feel free to share your story!
YOU MIGHT ALSO LIKE
Older Post
Newer Post
Hey there! I am Aileen Adalid.
At 21, I quit my corporate job in the Philippines to pursue my dreams. Today, I am a successful digital nomad (entrepreneur, travel writer, & vlogger) living a sustainable travel lifestyle.

My mission? To show you how it is absolutely possible to create a life of travel too (no matter the odds), and I will help you achieve that through my detailed travel guides, adventures, resources, tips, and MORE!

NEW READER? START HERE!
CONTINENTS: 7 ~ COUNTRIES: 59
Join over 1 million people and receive exclusive giveaways, travel tips and so much more!