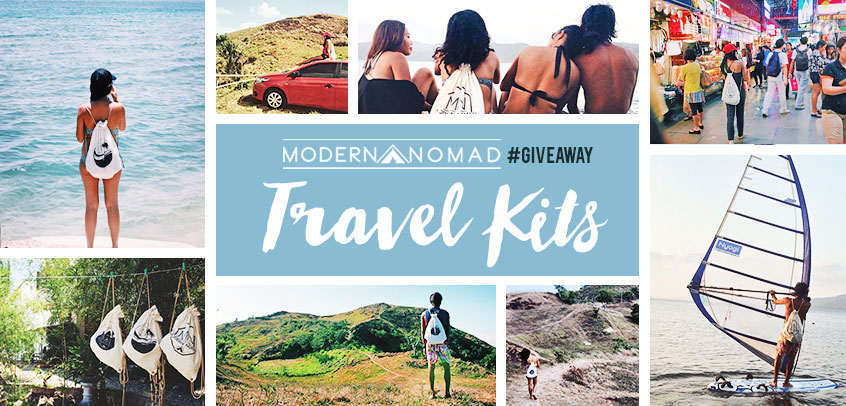 I used to be horrible at packing… well, maybe I still am, but I know that I'm definitely better than before! Surely, years of hopping from one country to another have made me learn how to pack light without ever forgetting the bare essentials — which is one of the key travel tips that everyone should try to practice and remember!
For this, let's take short summer trips as an example. I bet that the beach is on top of your destination list especially at this time of the year. But it can be tough to feel wholly light, cool, and free if you're going to drag around a ton of stuff during your trip. Remember: you really don't need loads of things with you! Apart from a few key items of clothing, you just need to have the essentials. And what would those be, you ask?
Well actually, how about you make Modern Nomad handle that for you? Make them your travel buddy and you never have to stress about packing again! Besides, with their awesome travel kit packs, you don't have to worry about a single thing as you go on a hassle-free beach trip with your friends!
.
Modern Nomad (MN) is an online business in the Philippines that is founded by Camille Beatriz S. Lejano and Trisha Mae K. Castillo.
Their mission: To kickstart everyone's dream of travelling, and to make packing effortless for different travel excursions by providing various travel kits for every type of venture.
Their products: "Travel kits for every adventurer" So whether you're a first-time traveler or a veteran wanderer, MN has the essential travel kits for you! (From packaged travel kits for beach trips, camping, hiking, and air travel).
My assessment: You have got to make them as your next travel companion since they surely know the must-have essentials that any traveler should have in a carry-on bag!
Because of this and more, I have partnered with the founders over at Modern Nomad in order to bring you an awesome giveaway that would enable you to be one of the FIRST people to enjoy their new and efficient packaged kits!
.
THE GIVEAWAY PRIZES THAT YOU CAN WIN!
There are 3 items to be given away to three lucky winners!
1.
GRAND PRIZE:
.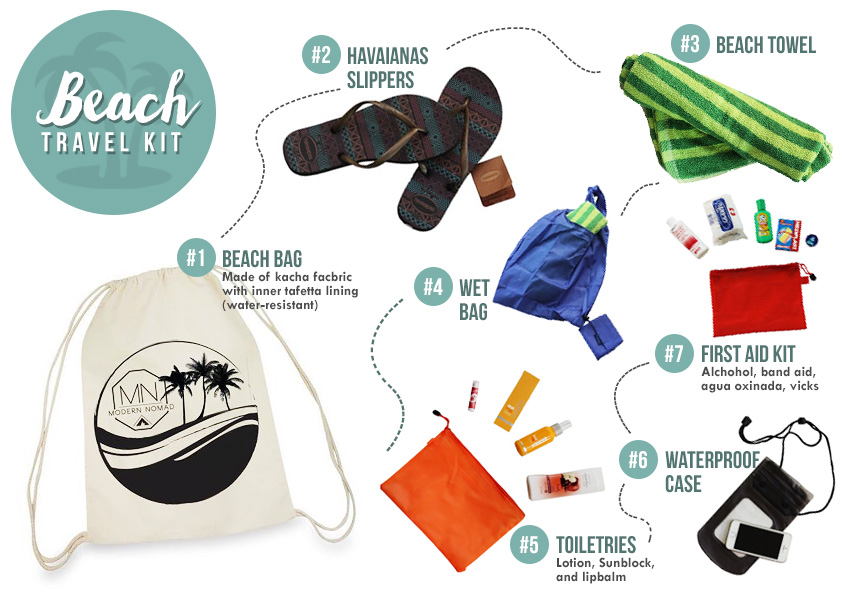 .
2.
RUNNER-UP PRIZE:
.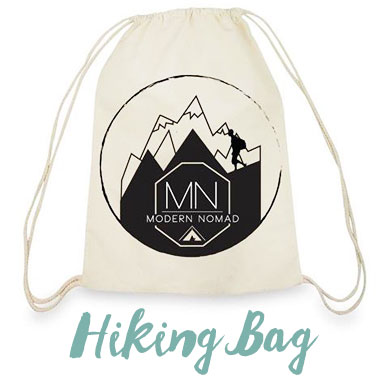 3.
RUNNER-UP PRIZE:
.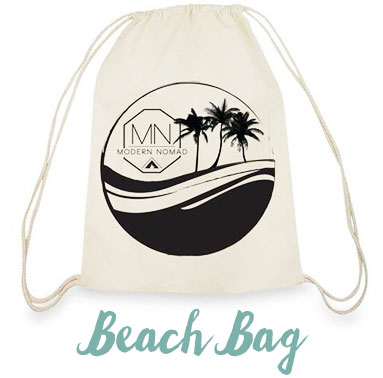 .
VERY simple! This giveaway will be done in a raffle-like manner, and all you have to do is to follow the steps below to gain entries:
Log in to the form below (either through your Facebook account or your email)
Do the

5 required steps

 that will be displayed — each action will give you 1 entry and one step closer to winning the prizes above! (Once you finish doing these 5 steps, it will unlock other various entry options which will give you more entries AND more chances of winning!)


.
TERMS & CONDITIONS:
This giveaway is ONLY open to individuals who are currently residing in the Philippines (may you be a local, a foreigner, or a tourist, as long as you're somewhere in the Philippines, you're in!)
This giveaway will end in April 25 (7PM – Philippines Time). Winners will be picked randomly and will be announced in April 26 on the 'I am Aileen' Facebook page.
This giveaway is hosted by me, Aileen, in partnership with Modern Nomad PH; but prize distribution will be the responsibility of Modern Nomad.
Good luck and enjoy! Please feel free to also share this giveaway to your family and friends!
YOU MIGHT ALSO LIKE
Older Post
Newer Post
Hey there! I am Aileen Adalid.
At 21, I quit my corporate job in the Philippines to pursue my dreams. Today, I am a successful digital nomad (entrepreneur, travel writer, & vlogger) living a sustainable travel lifestyle.

My mission? To show you how it is absolutely possible to create a life of travel too (no matter the odds), and I will help you achieve that through my detailed travel guides, adventures, resources, tips, and MORE!

NEW READER? START HERE!
CONTINENTS: 7 ~ COUNTRIES: 55
Stay updated with Aileen monthly! Sign up and receive exclusive updates, articles, giveaways, and so much more!
~Jigsaw by @Daniel_Sloss on Netflix https://t.co/kFxB6H1Q9g
21/04/2019 13:08:46

Supporting another person's success won't ever dampen yours.
21/04/2019 13:00:01