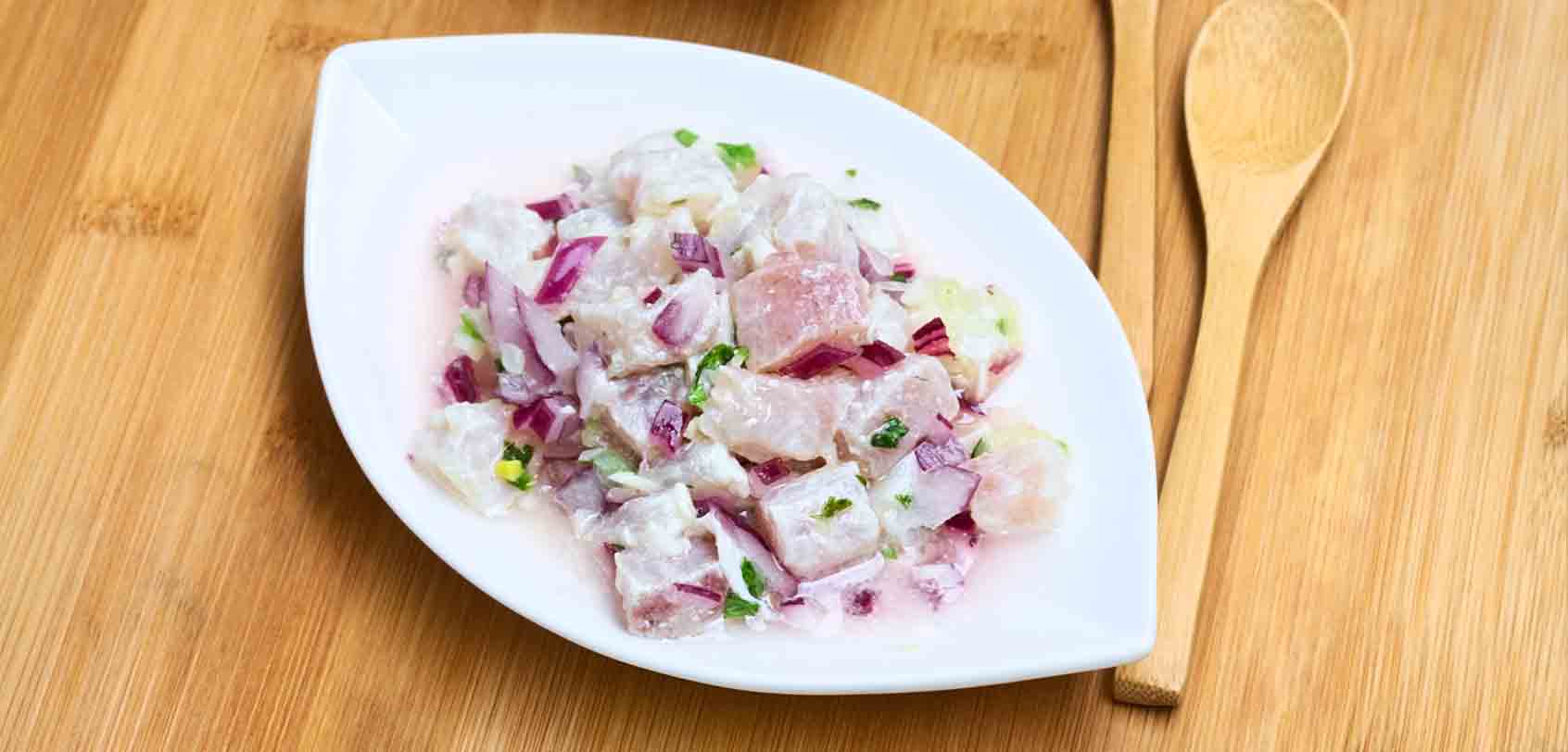 As a traveler, I always take the time to learn a country's local cuisine; hence the reason why a recipe post like this exists on this blog — besides, food is a part of travel after all! Rest assured though, I won't suddenly turn into a hardcore food blog. That, I can assure you. ;)
For today however, I will be exposing you to a dish that is from my home country, the Philippines, and it's called as kilawin or kinilaw. This is considered as an appetizer, but it is more commonly used as a side dish during beer-drinking sessions (referred to as "pulutan").
» TRIVIA: The terms kilawin and kinilaw are used interchangeably but to be more precise, the former is done with something that has already been cooked by heat whereas the latter is done with raw ingredients like fish.
In order to avoid confusion, I'll simply be using the term 'kinilaw' all throughout this post to refer to the raw ingredients that will be used in this recipe.
Now, if you're familiar with 'ceviche' (a seafood dish popular in the coastal regions of Latin America) then kinilaw is very similar to it, except for the fact that each are prepared differently. You see, ceviche is normally soaked in citrus juices, but kinilaw is rather soaked in vinegar — nevertheless, both of these processes will 'cook' the seafood since the acid will change its protein structure.
If you ask me, it's actually an amazing transformation when you see the fish change from translucent pink to opaque white! Also, I like the kinilaw recipe better since it takes away more of the 'fishiness'.
But YES — the best part about this kinilaw recipe is that it is so EASY to prepare and it doesn't involve cooking at all! There's really no need to put up a fire, and any cooking-challenged individual won't have a hard time perfecting this dish either.
Some tips: to ensure that you make the best kinilaw there is, try to acquire FRESH fish. Also, do make sure that there is a good ratio between vinegar + citrus juice and fresh fish — but no worries because the kinilaw recipe that I have below will give you that perfect ratio. Enjoy!
» IngredientsPreparation Time: 15 minutes
Serves: 3
500 grams fresh yellow fin tuna fillet, cut into cubes
(It's best to use "labahita" = Japan Surgeonfish, but yellow fin tuna should do. You can also use deboned "bangus" = milkfish, or "tanigue" = Spanish mackerel) 
3/4 cup vinegar (for washing)
1/3 cup vinegar or spiced vinegar if you have one
1 red onion chopped
2 tablespoons of ginger, sliced into fine strips or small cubes
4 tablespoons of calamansi
(You can also use lime or lemon as substitute)
Salt and freshly ground black pepper to taste
OPTIONAL:
3 pieces Thai chili or bird's eye chili, chopped
1 tablespoon of sugar
1 tomato, diced
» Instructions
Prepare all of the ingredients.
Get a bowl and combine the cubed fish and the 3/4 cup vinegar. Mix them well and let it stand for 2 minutes. Afterwards, drain the vinegar while slightly squeezing out the fish cubes. (This 'washing' procedure will help reduce the fishy smell).
Now, combine all the remaining ingredients. Gently toss until all are well blended.
Cover and place inside the fridge for at least 30 minutes. (It's fine even if you chill it for more time, but too much might 'overcook' the fish. Maximum time I would say is 3 hours!).
Serve chilled. Share and enjoy with a pairing of beer!
PIN THIS!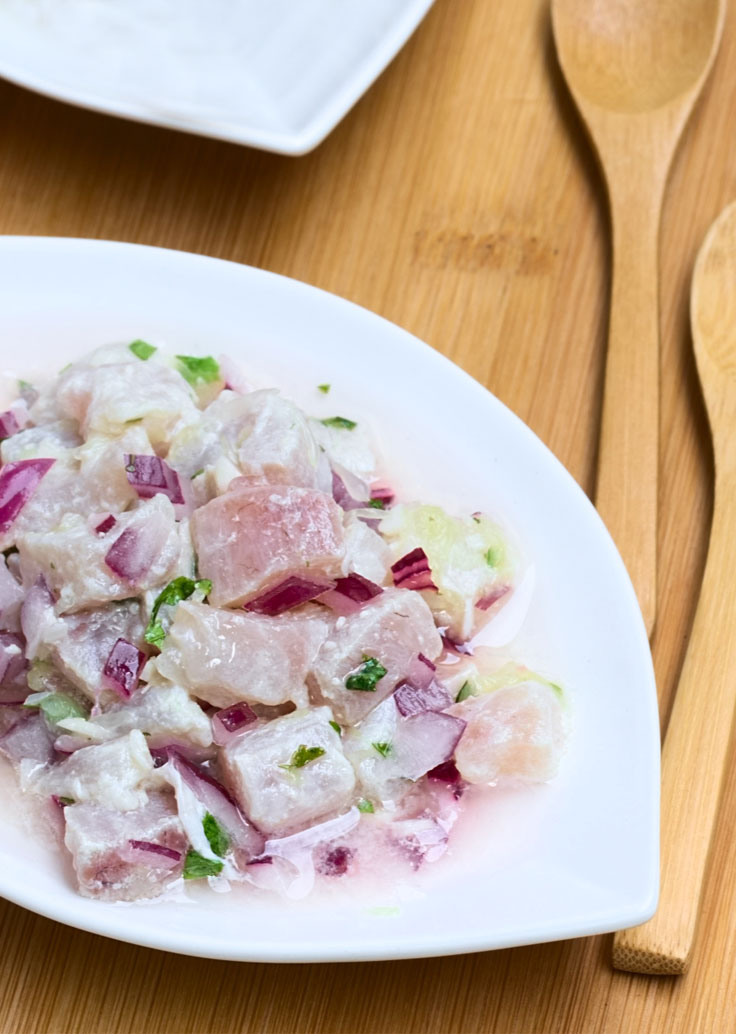 What do you think of this appetizer dish?
YOU MIGHT ALSO LIKE
Older Post
Newer Post
Hey there! I am Aileen Adalid.
At 21, I quit my corporate job in the Philippines to pursue my dreams. Today, I am a successful digital nomad (entrepreneur, travel writer, & vlogger) living a sustainable travel lifestyle.

My mission? To show you how it is absolutely possible to create a life of travel too (no matter the odds), and I will help you achieve that through my detailed travel guides, adventures, resources, tips, and MORE!

NEW READER? START HERE!
CONTINENTS: 7 ~ COUNTRIES: 59
Join over 1 million people and receive exclusive giveaways, travel tips and so much more!