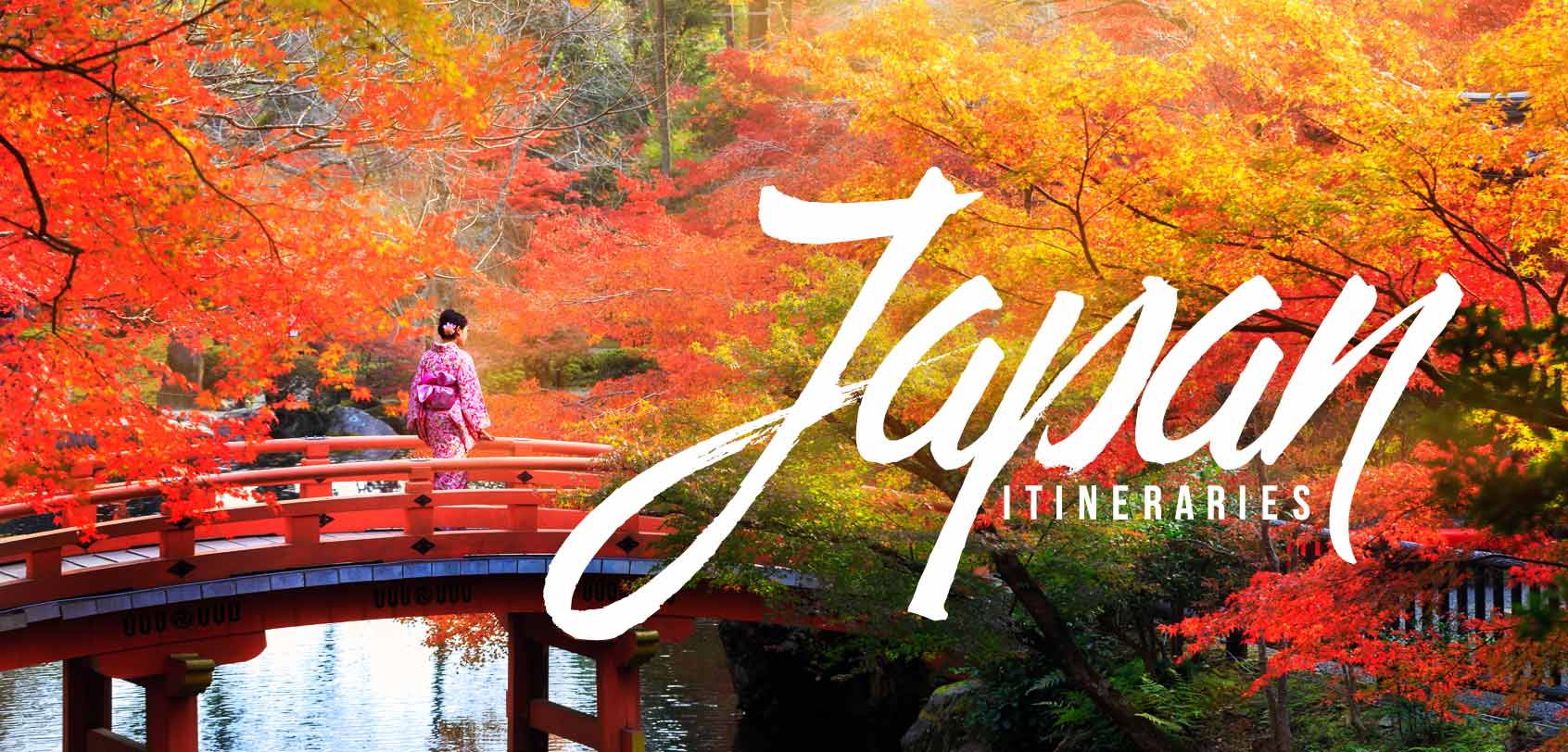 I've managed to travel to all 7 continents now, and from all of my adventures, one of the countries that I will never get tired of revisiting for multiple times would be Japan! As a timeless destination, I am forever enamoured by its ancient traditions that are perfectly fused with its vibrant modernity. Not to mention the lush nature and exquisite cuisine that Japan has and I'm sure that I'll still barely 'scratch the surface' even if I spend my lifetime exploring it in its entirety. With that said, it does seem daunting to whip up a Japan itinerary — but then again, not really! Japan may be vast but it's totally possible to make the most of it with whatever time you have.
TRIVIA: Japan has 4 main islands: Hokkaido, Honshu (the largest where Tokyo is found), Kyushu and Shikoku. These areas are all divided into 47 prefectures that are grouped into 8 regions (chihō). For instance, the capital of Tokyo is within the Tokyo prefecture and under the Kantō region. Whereas the popular cities of Kyoto, Osaka and Nara each have their own separate prefecture (under the same name) and are all under the Kansai region.
As of this date, I think I have already visited Japan for more than 10 times and I still can't get enough of it! Hopefully with what knowledge I have, I can help you plan a great trip with ease and speed.
Rest assured, the Japan itineraries in the latter section of this post is totally customizable to fit any number of days that you might be spending.
Top photo from Patrick Foto/Shutterstock
.
It can be a daunting task to plan a Japan itinerary because the country is undeniably packed with SO many interesting places, picturesque sights, good food, fun activities, and colorful culture among many others!
For starters, I will list below summarized itineraries that are typically done for X number of days, and then it will be followed by a tabbed section that shows the things you can do in each area or city in order to fill up the travel days that you have.
***IMPORTANT NOTES:
– The following section is in a tabbed format; so, in order to see the next day's contents, just click the headings below.
– I will mainly highlight the so-called "Golden Route" that comprises of Tokyo, Kyoto and Osaka followed by Nara and Hiroshima, and then format them under a 14-day itinerary. After all, they are the typical spots that are visited by the vast majority of first-time tourists in Japan.
– Rest assured, I will also cover other regions in Japan under the 'Extra Days' tab below so that you can consider these places if you happen to have more days for your trip, or if you simply want to see more than the typical.
.
.
Categories: Asia, Itineraries & Things to Do, Japan, Travel & Adventure, UNESCO World Heritage Sites
Tags: Aichi, Chubu, Gifu, Hiroshima, Hokkaido, Hyogo, Invitations & Sponsorships, Islands, Kanto, Kyoto, Miyajima, Nagano, Nara, Okinawa, Osaka, Tokyo, Toyama, Yamanashi
YOU MIGHT ALSO LIKE
Older Post
Newer Post
Hey there! I am Aileen Adalid.
At 21, I quit my corporate job in the Philippines to pursue my dreams. Today, I am a successful digital nomad (entrepreneur, travel writer, & vlogger) living a sustainable travel lifestyle.

My mission? To show you how it is absolutely possible to create a life of travel too (no matter the odds), and I will help you achieve that through my detailed travel guides, adventures, resources, tips, and MORE!

NEW READER? START HERE!
CONTINENTS: 7 ~ COUNTRIES: 59
Join over 1 million people and receive exclusive giveaways, travel tips and so much more!