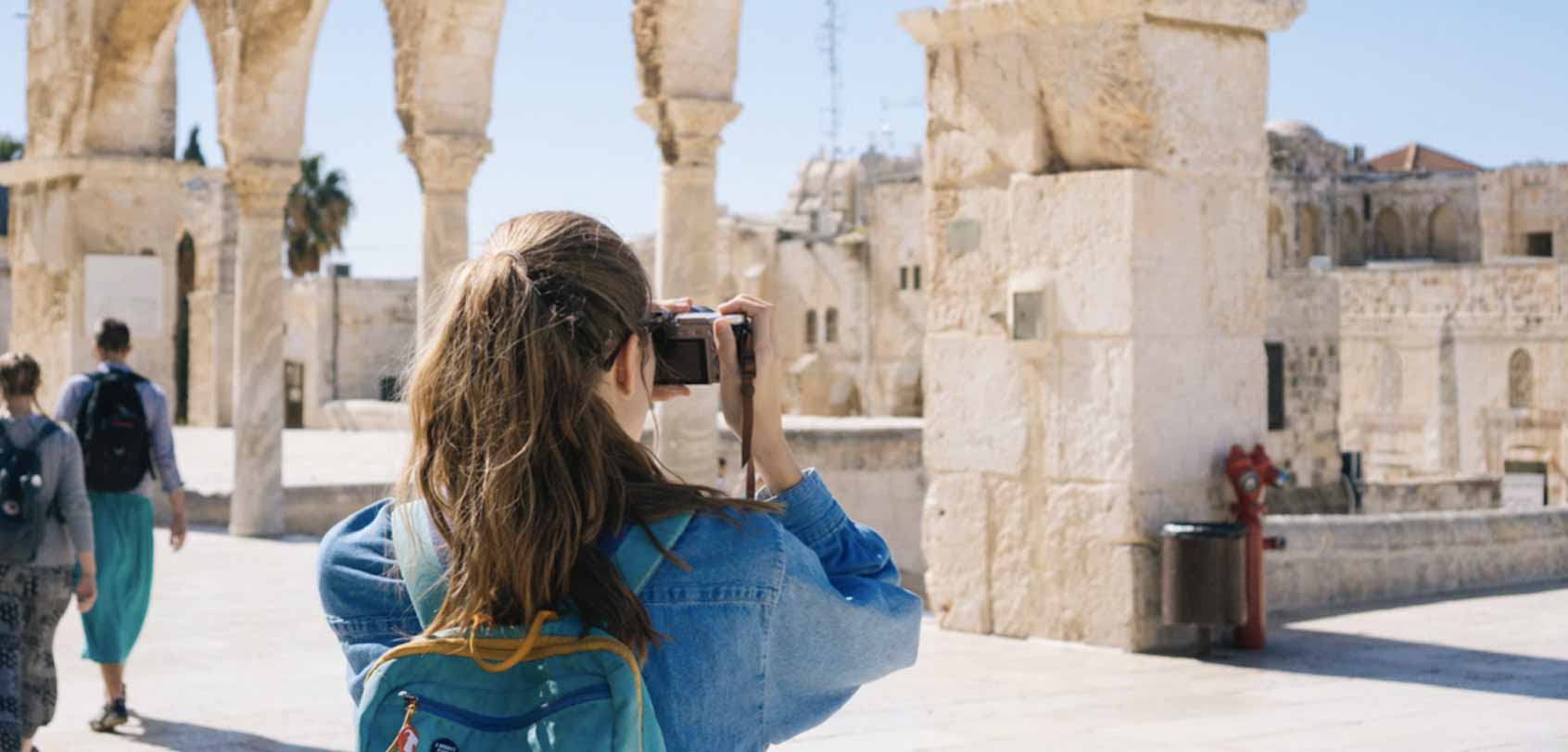 A travel experience can take up only the smallest snippet of your life, so it's understandable to want to pack your camera full of memories from this tiny, enjoyable break from reality. Then, when you get back home, real life can take over, and you can forget about your stock of travel photos — until you decide to go through your camera months later, and realize that you've forgotten all the details surrounding your little photographic memories.
For this reason, it's a good idea to have a concrete plan for organizing your photos, maybe before your trip even begins. We'll help you out with some general tips in this post, as well as giving you an overview of when exactly you should organize your photos.
.
How to Organize Your Travel Photos
» Don't Be Afraid To Delete
I know, it's hard, but unless you have iron self-control, you almost certainly have multiple shots of the same subject from different angles. While the compulsion to save these travel photos is understandable — you may never go back, after all — for the purposes of preserving your memory of that place, only one is truly necessary. Don't overthink it, just choose one and delete the rest rapidfire. It'll make your life so much easier.
.
» Rename With Specifics
Yes, it may be boring, yes, it may be time-consuming, but if you truly want your travel photos to be organized, you have to rename descriptively. The name should include the main subject of the picture and where it was taken. If you have multiple photos of the same location, you can number them and the computer will automatically sort them by ascending number once they tucked snugly into their proper folder.
.
» Consider Editing
If you're planning to share your travel photos, or you just want to jazz them up for your own viewing pleasure, editing is an additional step that you can take to make your pictures super polished. I'll be the first to admit that I don't know anything about editing photos, so I'll just leave this one to the advice of the experts. And remember, if you're like me and you don't have any experience in editing, this step is totally optional — if you don't think you'll enjoy it, just don't bother!
.
» Have a Comprehensible Folder System
While you want to be organized, you also don't want to create a complicated folder maze through which even you have trouble finding your way. The easiest way to strike a balance is to name each folder very generally, most often with just the country name. Although it may be tempting to make sub-folders for each location within that country, if you rename your photos properly, you can simply search up the location and easily view all your photos from that particular place.
.
» Use A Cloud Service
Unlimited space for your files, access from any device with internet, and file storage and recovery — what more could you ask for? Cloud systems like Dropbox make all of the steps above way less time-consuming and frustrating, as well as automatically backing up all of your files so that you'll never lose your precious memories. If you want to truly preserve every bit of the moment, you can even write a little note to yourself describing what was happening when the photo was taken with the annotation tool. These can act like little journal entries that you can go back and enjoy along with the visual anytime you want.
.
.
When Should I Organize My Travel Photos?
The reality is that you likely don't have all the time in the world to organize your travel pictures. For many, travel is a short escape from the responsibilities of normal adult life, but once you get back it's straight back into the frying pan. No matter what, though, you should carve out a little time in your busy schedule to make sure that your memories are easily accessible. It's just a matter of deciding when.
.
» On The Trip Itself
There are several advantages to this method, the first being that it allows you to record all the minute details of your trip that you may not remember later on. In this way, it offers the most pure preservation of memories, both good and bad. If organize later on, you will likely be inclined to give everything the rosy glow that comes along with memory when in reality, traveling, like all other aspects of life, has its ups and downs.
If you commit to organizing each day's photos at the end of the day, this can have the effect of breaking up the process into smaller chunks that are easier to accomplish. Often enough, this means that you'll have more energy to record the details surrounding each photo, whereas if you do all your organizing at one time, you may burn out by the end and do the bare minimum for some of your pictures.
There are, of course, downsides to this timing as well, one of the foremost being that you're trying to enjoy yourself — you don't want to worry about such an arduous task! By the time you've finished your plans for each day, you'll likely be too tired to think straight, much less devote the brainpower and patience needed to organize your pictures. Plus, you may not have stable connection to the internet, which can make it quite difficult to do anything on a computer. However, if none of these potential hangups faze you, this can truly be one of the best times to organize your photos.
.
» Right After You Get Home
The policy with this process is the sooner, the better. Human memory is very unreliable, so the sooner you can record everything, the more accurate it will be. That's the strongest advantage of organizing the pictures while you're still on the trip, but doing so right when you get home should still do the trick. The great thing here is that you know for sure that you'll have a stable connection to the internet, and if anything goes wrong on the tech side, you'll have the resources to fix it relatively easily. Just make sure you have some time to devote to this process before you dive back into reality.
.
» A Month Later
This timing is not ideal, but life happens. Perhaps you were too wrapped up in jetlag to think about your pictures when you first got home, or reality started to hit you way too fast. Whatever the reason, you should still make time to organize your photos, even if it seems like it may be too late. Mark it down on your calendar, write it on your to-do list, whatever you need to do to get those poor photos off your camera and into a place where they can be accessed easily.
Hey — you might even have a little fun with this process! These pictures are really all for you, so while some of these tips may have resonated with you, feel free to ignore the ones that struck the wrong chord. Travel is all about enjoying the moment, so don't stress too much about remembering it perfectly. Just have fun!
This is a sponsored post for Dropbox. All opinions are my own. Dropbox is not affiliated with nor endorses any other products or services mentioned.
AUTHOR: Sarah is a cat lover, tea drinker, and turtleneck enthusiast currently studying at the University of Pittsburgh.
What do you think of these tips?
Any other tips to add for making the most of your travel photos?
What was your most recent adventure?
YOU MIGHT ALSO LIKE
Older Post
Newer Post
Hey there! I am Aileen Adalid.
At 21, I quit my corporate job in the Philippines to pursue my dreams. Today, I am a successful digital nomad (entrepreneur, travel writer, & vlogger) living a sustainable travel lifestyle.

My mission? To show you how it is absolutely possible to create a life of travel too (no matter the odds), and I will help you achieve that through my detailed travel guides, adventures, resources, tips, and MORE!

NEW READER? START HERE!
CONTINENTS: 7 ~ COUNTRIES: 59
Join over 1 million people and receive exclusive giveaways, travel tips and so much more!