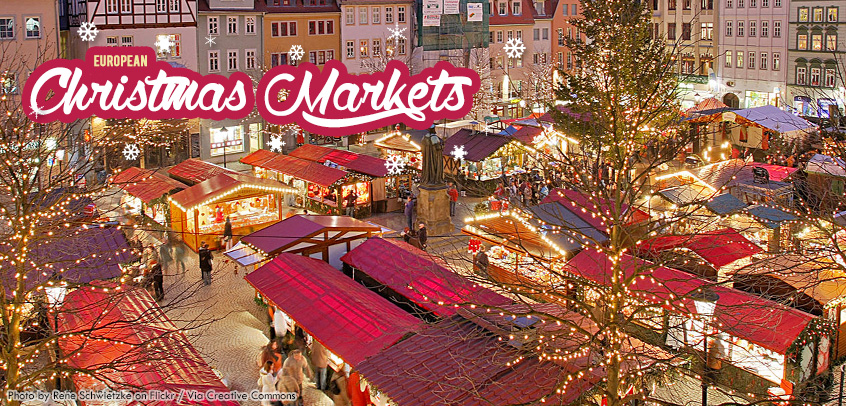 To the best of my knowledge, Christmas markets are not a common thing in the Philippines nor in Asia. I believe it's more of a 'thing' in the European countries; especially because the idea for it originated from the Late Middle Ages in the German-speaking and Holy Roman Empire parts of Europe.
Accordingly, these markets usually stay open during the four weeks of Advent and German has the world's most famous Christmas markets (with Dortmund and Cologne as the most-visited ones). In the German language, they are called Weihnachtsmarkt and also commonly called as Christkindlmarkt in southern Germany and Austria.

In the 80s, UK finally established a yearly Christmas market. Eventually, German immigrants also brought the idea to the United States, and today even in Osaka & Sapporo in Japan.
This year, I was VERY lucky to have witnessed a German Christmas Market in the town of Aachen. Plus: I even witnessed a typical Belgian 'Kerstmarkt' in Antwerp! It was so much FUN!
Here are the things that I've witnessed and learned:
★ The Christmas markets are like any street market, BUT better!
…because of the lights, the weather, and the whole 'holiday' vibe that it was emitting.
It was just so… magical!
Now like any other street market, it opens up in a big open space (most of the time, in the town square) and the stalls sell almost anything: food, drinks, clothes, decorations, plants, novelties, seasonal items, etc.! Sometimes there are even performances. For instance: they reenact the birth of Jesus, or a choir will be present on a stage as they sing Christmas carols.
Here were some photos from our trip to the two Christmas markets:
.
The nice thing about Antwerp's Christmas Market is that it stays open even after the Advent season, and the celebrations continue up until New Year (where they burn a Christmas tree; yes, they burn it, but we'll get to that eventually in another post, haha!)
This year's Kerstmarkt spanned from Groenplaats, Grote Markt, Suikerrui to Steenplein, offering 92 chalets and various attractions.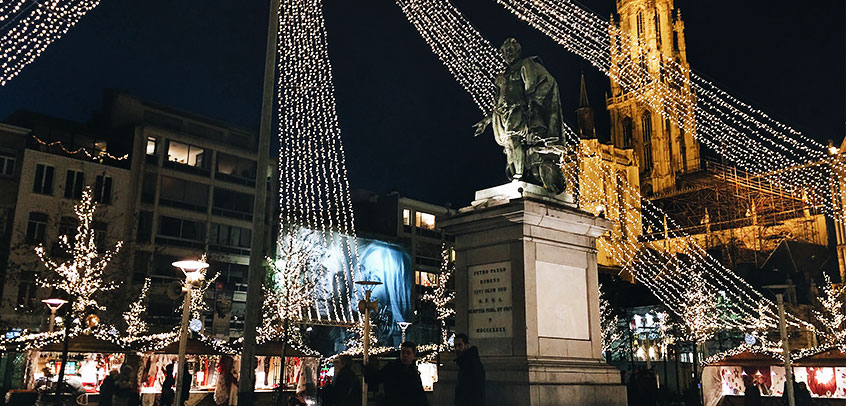 They scored HUGE brownie points from me when they positioned these fire places around the Kerstmarkt (which I noticed wasn't present in the Christmas market in Germany).
The Grote Markt (Grand Market) and the Suikerrui is the center of it all. It had most of the stalls and there was even a Merry-Go-Round (from 1895), a huge Christmas tree, and more bright decorations!
The area in Steenplein also had shopping stalls (chalets) but the highlight of this area was the Ice Skating Rink and the Winter Fair (Sinksenfoor). The fair had the typical Belgian fairground attractions with a huge Ferris Wheel beside it!
Meanwhile, somewhere near the Antwerp Zoo, Chinese artists made lighted objects of plants and animals. They even have performances once in a while (dragon dance, etc.).
We had a GREAT time here and I must say that this is how Christmas should be! Lots of lights and fun with a dash of 'cold'. :P
I seriously think that after experiencing this kind of 'celebration', Christmas in the tropics would eventually seem less exciting for me (but it would still have its charm of course!)
.
Aachen: a spa town in Germany that's just 1 and a half hours away (by car) from Antwerp. We visited this on a weekend with some of Jonas friends and it was a fun trip!
Like, come on, look at him and his friends… LOL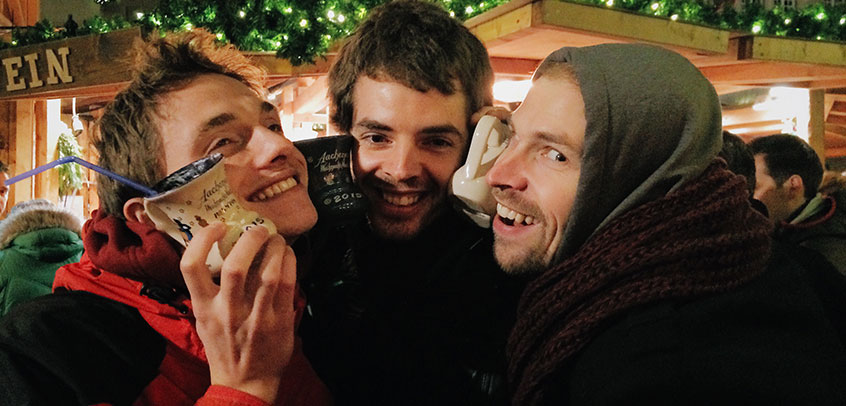 The Weihnachtsmarkt here was a bit smaller than the one in Antwerp, but it has its own allure given the different goodies that the Germans can offer! What's more is that the architecture of the buildings (town hall, cathedral, etc.) has its own style that it gave me the feeling that I was in Hogwarts!
There were of course, a LOT of stalls, each holding trinkets that made me want to throw my money away… (uh-oh, but I'm glad I refrained myself). And then at one part of the square, a stage was set up with a choir singing Christmas carols… aaah, it was bliss!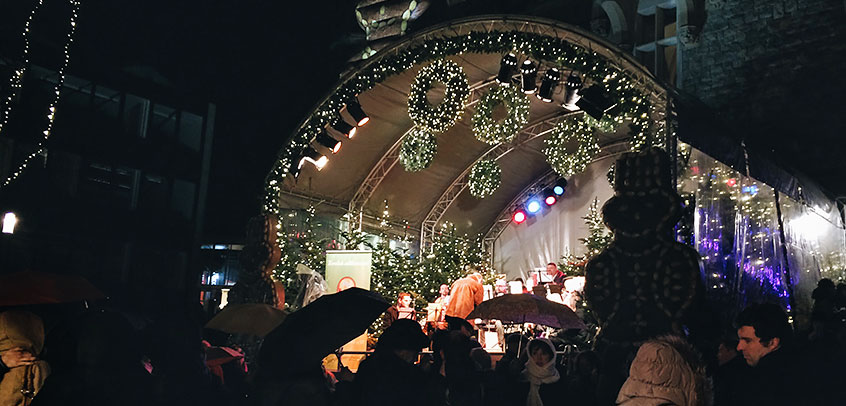 It was VERY chilly that night though, and it made me sad that they didn't have 'fire places'; nevertheless, the hot choco from the stalls were enough to keep me warm. In the future, I hope to go to the other bigger and more popular Weihnachtsmarkt in Germany, but this trip to Aachen was an interesting one in itself!
★ The Christmas markets have interesting goodies, food, and drinks!
One of the common things that you will find in European Christmas markets is Mulled Wine! In German (and in Belgium) they call it glühwein. It's basically red wine that's heated and added with spices like cinnamon, cloves, vanilla, sugar, etc.
It sounds like it will taste weird right? But Jonas and his friends LOVED it! …Me? Erm, not so much; but I like the glühwein types that are sweeter and more citrus-y! (Jonas cooked one for me at home and I liked it a lot!) Nevertheless, it could be anyone's best friend during this winter season.
In the German markets, they are usually served in cute decorated mugs or cups that you can bring home! (Like the ones that Jonas and his friends were holding in the photo above.) Initially, you will have to pay a high price for this drink, but if you don't want to keep the cup or mug and prefer to return it, they will refund you the cost of it.
Some other popular snacks from German Christmas markets are the Lebkuchenherzen or Gingerbread Hearts. They hang from ribbons (so they can be worn) & have cute sayings. They are usually given to friends, family or lovers in order to express one's feelings and surely, it is one quirky way of showing your love!
They even have these interesting artisan chocolate sweets that are shaped into tools. They were amazing! Some were even shaped in old cameras! (But they were a bit pricey so I didn't give in. Booo, haha!)
And then of course, how could anyone forget to try German sausages (bratwurst)! They were soooooo good! Other snacks that were commonly sold were these sweet candied nuts, stollen (fruit bread), reibekuchen (potato fritters), etc.
As for the Belgian side, other than the typical glühwein and hot choco, they would of course have Belgian beers abound the market as well as the Jenever (genièvre): this is a traditional liquor in the Netherlands and Belgium that is juniper-flavored. Apparently, this is where gin has evolved from and I saw a lot of teens ordering shots of this one since it's usually in different flavors!
(I haven't tried it myself because I have suddenly developed mild hatred towards liquor; I know it's weird because I used to be a party girl! Haha! But they say that it has a neutral taste, much like vodka.)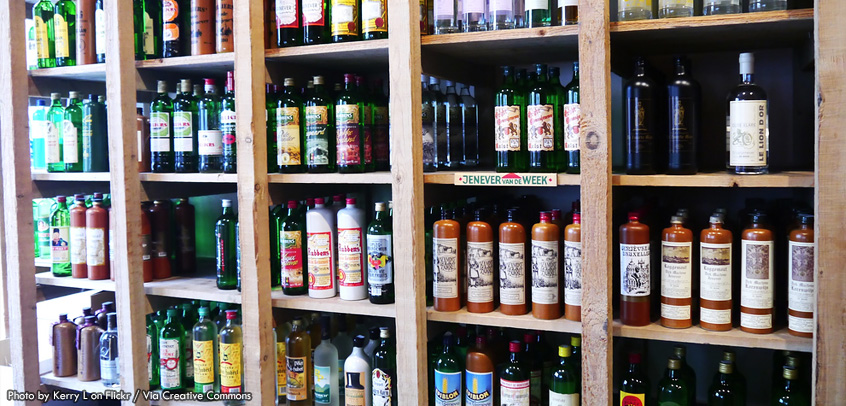 Certainly there are also those stalls that offer the famous Belgian fries, chocolates and waffles; but other than these, do try the poffertjes too which are small fluffy pancakes, or smoutebollen which are deep-fried balls made of sweet dough!
★ Overall…
Visiting Christmas markets is a really fun experience especially when you're with friends or family! There's just so many things to eat, try, and see! Simply put: it just makes the holidays so perfect. And like I said, pair it with the cold and the warmth of the food + the people around you, then I guess… the word 'perfect' then becomes an understatement!
All in all, this is definitely one of the things that you should put on your bucket list if you're from the other continents, like me. Nevertheless, I hope I helped spread some cheer from these holiday markets to you; wherever you may be, with this post.
Merry Christmas, folks!
» Topmost cover photo by Rene Schwietzke / CC
Have you been to a Christmas Market before? How was it?
Or are you excited to go to one? What would you like to see, taste, or try the most?
YOU MIGHT ALSO LIKE
Older Post
Newer Post
Hey there! I am Aileen Adalid.
At 21, I quit my corporate job in the Philippines to pursue my dreams. Today, I am a successful digital nomad (entrepreneur, travel writer, & vlogger) living a sustainable travel lifestyle.

My mission? To show you how it is absolutely possible to create a life of travel too (no matter the odds), and I will help you achieve that through my detailed travel guides, adventures, resources, tips, and MORE!

NEW READER? START HERE!
CONTINENTS: 7 ~ COUNTRIES: 59
Join over 1 million people and receive exclusive giveaways, travel tips and so much more!