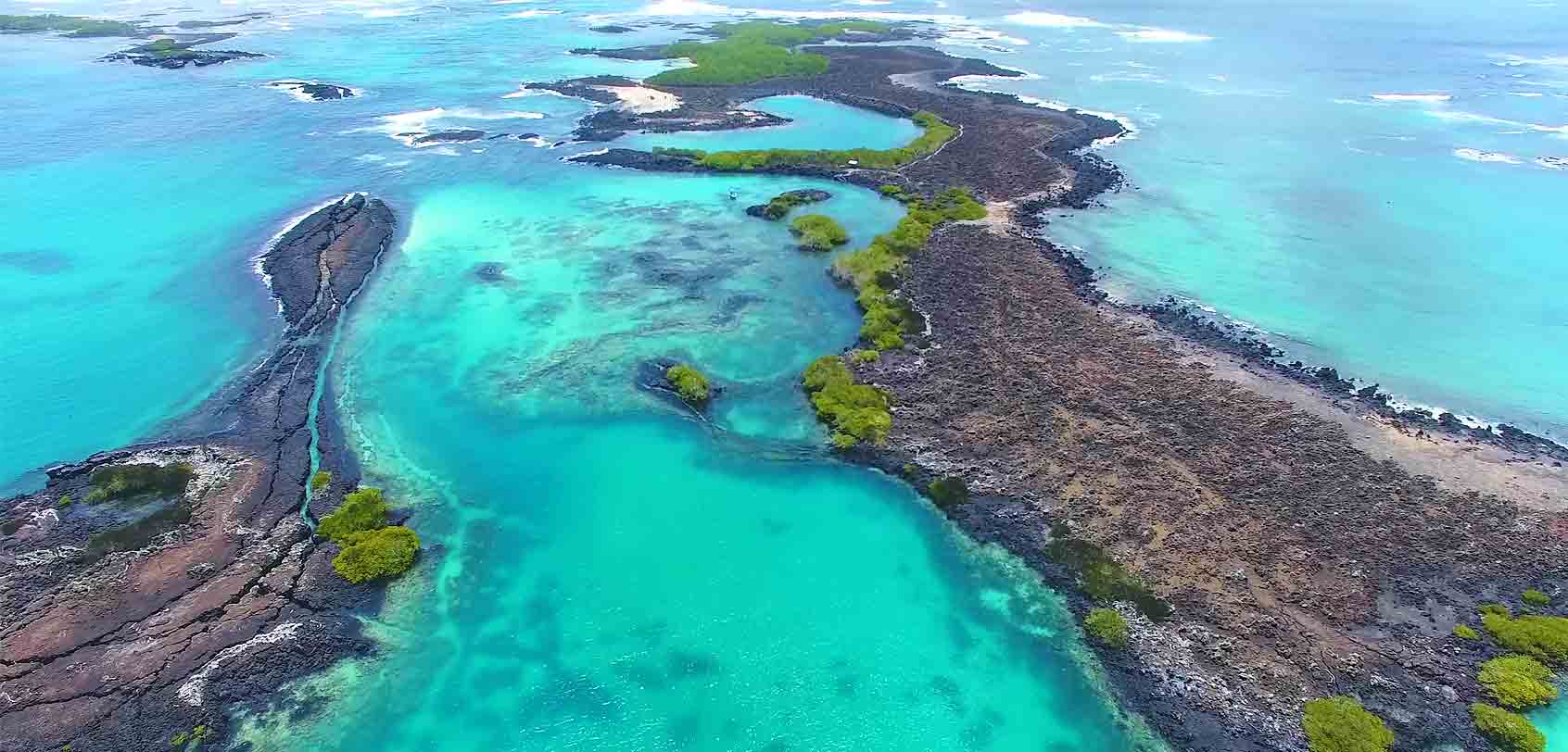 To cruise the Galapagos Islands is like traveling back in time. You can see Earth in the earliest stages of development as you visit relatively young islands — some of which are still volcanically active. It's always growing and expanding. What also enriches these prematurely developed islands is the wildlife that inhibits them, many of which are endemic, making this the only place in the entire world to see them.
Even more so, the Galapagos Islands is the only existing paradise where so many people with different interests can enjoy the same destination responsibly. Birders, botanists, geologists, snorkelers, scuba divers, families and more can all enjoy the islands to its maximum potential when in fact, most islands are still void of human habitation and where the flora and fauna that are present happened to arrive by chance.
Now, in order to choose the best cruise for you, the first things to think about are which category your interests fall into, the budget you are willing to use, stability of the vessel, types of experiences with different vessels, and who you plan on traveling with or if you are traveling solo.
.
Choosing the Perfect Cruise for the Galapagos
Top photo of Galapagos Islands from Shutterstock.com
» Price
The less expensive the cruise, the less likely you will receive an excellent guide and services aboard the vessel. Take note, there are different categories of vessels in the Galapagos; budget, mid-range, first class, and luxury.
The best guides in Galapagos work on the best vessels, which are in the luxury category. These Naturalist guides have studied intensively in order to receive their certification to guide in the Galapagos and have more than 10 years of experience.
Budget cruises are great for travelers who are not so concerned with the niceties of a luxury cruise and are happy to just be in the Galapagos to enjoy the experience, wildlife, and geological nature of the islands. Even if these budget vessels are the cheapest, the itineraries are just as good as those of luxury cruises — just make sure you choose the itinerary that fits your interests.
Cruises in mid-range are for those who don't have a large budget, but also don't need the luxurious details a high-end cruise would provide. The rooms are a tad bigger and the attention and comfort levels are sufficient. Guides aboard are either level II or level III certified. But of course, on a First Class vessel you can expect a luxury feel that packs a fantastic bargain. You can find excellent guides, service, and accommodations on this vessel and still feel like you are receiving star treatment.
Meanwhile, on a luxury cruise, you can be sure that the vessel and the crew will be pulling out all the stops to ensure a most comfortable and luxurious experience. You'll find more details in the accommodations, dining, and overall service. Many of these luxury vessels will also have more spacious social areas and even private balconies in the cabins.
» Differences in Small and Large Vessels
As you can see, there is a wide range of vessels to choose from when it comes to the different categories of cruises in the Galapagos. This is also the same for larger boats and smaller boats.
The smallest boat you will find in the Galapagos is a vessel that holds up to 12 passengers and the largest cruise will hold up to 100 passengers. In order to make the decision between a small, medium, or large cruise, you should think about what kind of experience you are looking for onboard. Larger vessels that hold up to 20 or more passengers are great for large groups traveling together or for those that like the typical cruise style of travel with a more social feel and additional space. On these cruises everyone is divided into smaller groups with multiple guides and there is usually a medical officer onboard. These large vessels also have more stability due to their size.
A smaller vessel is perfect for those looking for a more intimate experience. These vessels are yachts, sailing ships such as the SS Mary Anne, which is the only ship that can sail with no motor, motor sailing ships, or motor catamarans. The service is much more dedicated to each passenger and you can develop a closer relationship with your guide as their attention will be more personalized with a smaller group, such as the MY Passion with capacity up to 12 guests max. Choosing a smaller ship is also an ecological and sustainable way to travel as you will create less of an impact to the islands visited within the itinerary.
» Stability of the Vessel
A topic that is often overlooked regarding Galapagos Cruises is the stability of the vessel. Since the islands are dispersed over 23,000 square miles with major ocean currents crossing through them at different times of the year, you'll definitely want to choose the sturdiest and most stable vessels within your budget range. The stability of the vessel depends on the size, type of hull, and what the hull is constructed of.
The most stable vessel you can find in the Galapagos is one built with a single hull constructed of steel. The second most stable are those with a hull built of fiberglass. Some vessels, such as the Passion, have a single hull made of steel in addition to built-in stabilizers on each side of the vessel, creating an even more stable cruise.
One of the most misleading statements regarding boat stability is that a double hull is better than one. This might make the vessel wider in terms of space, but the fact is that double hulls do not sit as deep in the water and there are two different hulls sitting on water that must endure the movements of the sea. So in reality, the amount a single hull would move is doubled by that of a double hull.
The reason why the single hull is more stable is because it sits lower in the water due to the weight and when it is constructed of steel, it sits even deeper in the water and holds up much better against strong ocean currents. When you see a ship built with a steel hull you know that it is a durable, strong, and safe ship.
» Types of Experiences 
Depending on the type of experience you want to have in the Galapagos, it is important to choose either a large, medium, or small vessel and to look closely at each itinerary offered.
As stated before, large cruise ships are great for those looking for more social encounters and facilities one would find on a large cruise ship. Meanwhile, those looking for an intimate and personal experience should look at finding a cruise that holds up to 12-16 passengers.
Smaller ships are usually a much better choice considering you will have a bigger ratio of crew to passenger, a more personalized service, and an opportunity to talk more with the guide and crew about the Galapagos in general.
» Solo Travel
Traveling solo is gaining popularity these days, but in the Galapagos it could turn out pretty costly if you're not sure where to look. Most cruises will charge a single supplement, meaning you'll have to pay an added percentage on the original price of the cabin you are interested in on the cruise.
Make sure when you are asking around to see if they apply this charge. Of course, there are also Galapagos cruises where they will not charge the single supplement if you are willing to share the room with another solo traveler or they simply don't charge extra, such as the SS Mary Anne.
» Traveling with Family
These days with Instagram, it's hard not to find a family that makes traveling look easy! Thankfully in the Galapagos, it is not complicated to do so. Many cruises, the smaller to medium sized ones, offer interconnected cabins so your family can stay close together while also having a sense of privacy. Many cruises offer children's programs to youngsters with interactive activities and guides to use during their time aboard. On the MY Passion for example, the yacht even includes cribs if the youngest of the family is in need of one.
» Spacious Accommodations vs. Spacious Communal Areas
There is no Galapagos cruise designed the same, each are special and unique in their own way with different layouts. Some may have especially ample accommodations with a private balcony and fewer or smaller social areas, while others will have smaller accommodations but so many social areas and lounges that you still feel like you are on the boat by yourself or everyone can be together enjoying the atmosphere comfortably.
What you should consider before choosing which is best for you, is whether you prefer to have your own space or if you would like to be out in the open taking in your surroundings. Most times, a vessel with ample social areas and lounges are suggested so that guests can enjoy each other's company, gather comfortably for briefings on activities with the guide, and take advantage of the views surrounding all sides of the vessel when en route to the next visitor site or island.
* * * * *
As you can see, there are quite a few points to consider when it is time to book a cruise in the Galapagos Islands. There are so many choices and now more than ever, the Galapagos is beginning to put an emphasis on luxury tourism. This can make someone dizzy if they don't know what to look for, which is why it is so important to be able to rely on a local operator like Andando Tours to help lead interested visitors in the right direction.
What do you think of going on a cruise to the Galapagos?
Would you like to try out Andando Tours too? Why or why not?
Or have you sailed with them before? How was it?
YOU MIGHT ALSO LIKE
Older Post
Newer Post
Hey there! I am Aileen Adalid.
At 21, I quit my corporate job in the Philippines to pursue my dreams. Today, I am a successful digital nomad (entrepreneur, travel writer, & vlogger) living a sustainable travel lifestyle.

My mission? To show you how it is absolutely possible to create a life of travel too (no matter the odds), and I will help you achieve that through my detailed travel guides, adventures, resources, tips, and MORE!

NEW READER? START HERE!
CONTINENTS: 7 ~ COUNTRIES: 55
Stay updated with Aileen monthly! Sign up and receive exclusive updates, articles, giveaways, and so much more!
RT @iAmAileen: Supporting another person's success won't ever dampen yours.
24/04/2019 02:37:15

~Jigsaw by @Daniel_Sloss on Netflix https://t.co/kFxB6H1Q9g
21/04/2019 13:08:46