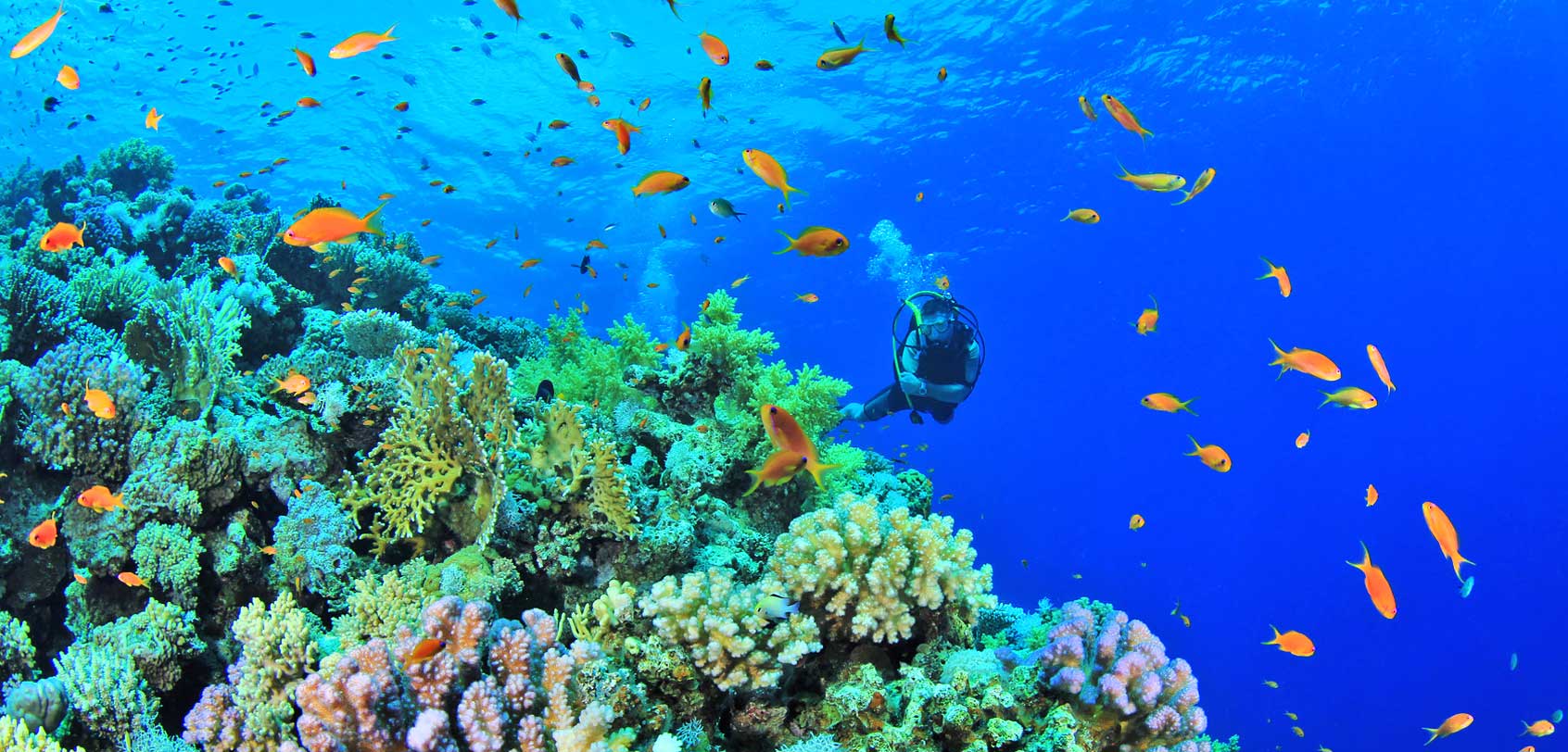 The Philippines is widely known for its white-sand beaches, pristine islands, and turquoise waters. Naturally, a lot of people flock to the country to spend a well-deserved summer getaway — lounging around the beach and doing water activities. (Anilao)
However, there seems to be one breathtaking activity that a lot of travelers tend to overlook… diving.
Of course snorkelling is a common activity and there are divers who specifically come to the country to do scuba diving… But in matters of common "must-do's" in the country for typical tourists, I don't often see people recommending this experience — which is a shame because there's a whole other kind of paradise in the depths of our oceans that everyone should see and explore!
In short: scuba diving is something that you MUST DO when you're in the Philippines! Why so…?
Well, did you know that the Philippines is often referred to as one of the top diving spots in the world? With over 40,000 square kilometers of coral reefs and a coastline that is almost twice as big as the United States, it's an undeniable fact that we have a vast marine biodiversity in our waters. From shallow coral gardens for first-timers, up to more technical sprees where you can explore WWII wreck sites and deep technical dives — clearly we've got spectacular things for just about anyone!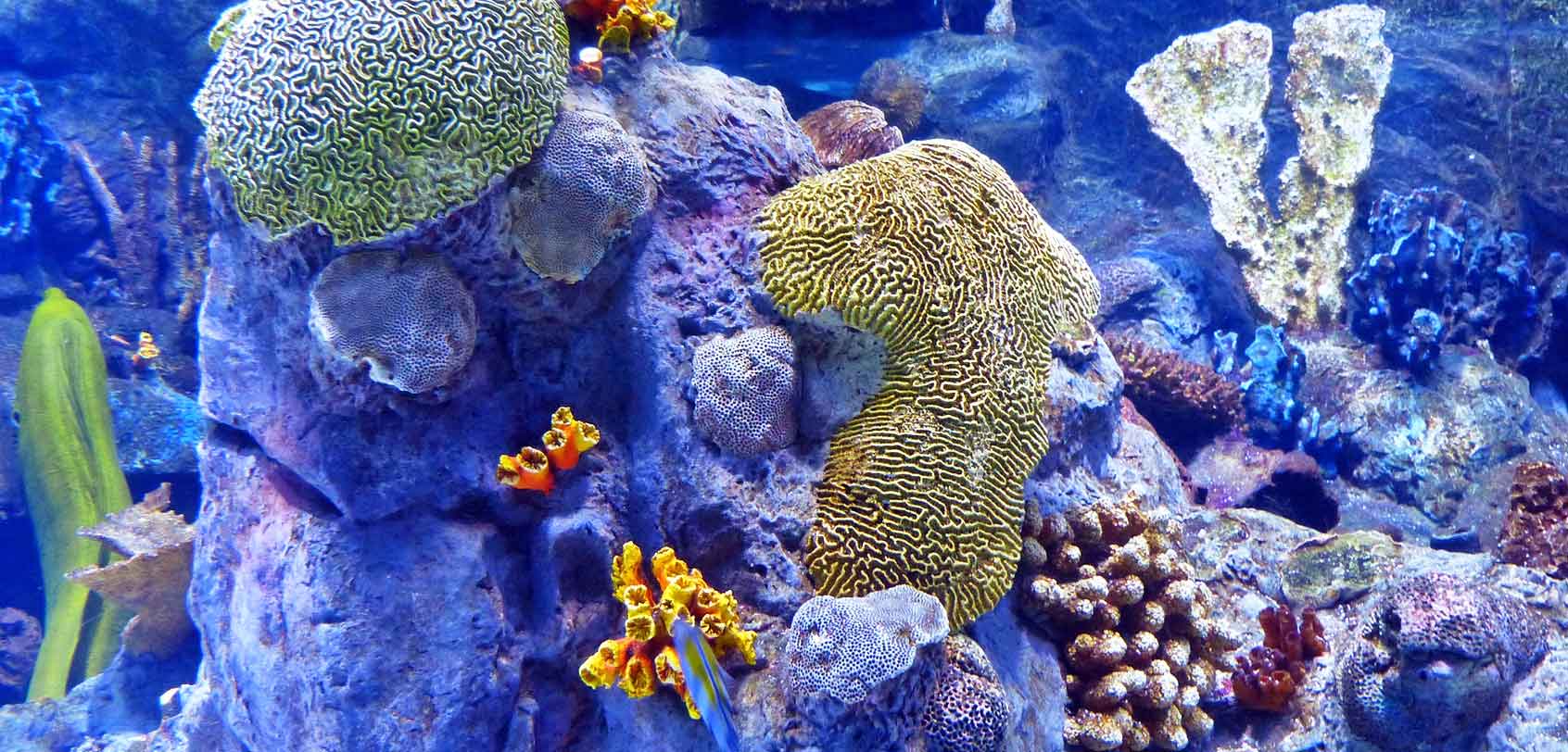 If you're wondering what are the best diving spots in the country, surely the Tubbataha Reefs Natural Park tops the list! As a protected area in the middle of Sulu Sea, it is regarded as a UNESCO World Heritage Site due to its very high density of marine species; it is also a typical favorite of experienced divers worldwide. There's also the Apo Island in Dumaguete which is famous for its prolific marine life, as well as the wreck diving sites in Morazan Maru in Coron Bay and in Subic Bay (called as USS New York).
But… if you had to choose one diving location in the Philippines that's not only near the capital, one of the best weekend getaways from Manila, but also one of the most diverse marine variety, Anilao, Batangas is your best bet!
It's also a site that is commonly recommended for first timers in the country; that's why when I was presented with the opportunity to try scuba diving in Anilao back in 2014, I gladly said YES!
.
A barangay in the municipality of Mabini – Batangas, Anilao is as a Marine Protected Sanctuary that is commonly regarded as the birthplace of scuba diving in the Philippines. Plus, with its close proximity to Manila (which is only 3 hours away) it has truly became a favorite destination for local and international divers, and most especially for beginners who are doubtful about traveling to far places in the country when it comes to their first diving experience.
Some trivia that you should know about Anilao:
Experienced divers refer to it as the best spot for underwater macro photography (small sea critters)
A photographer's paradise — wrecks, caves, fishes, corals, they got it all!
A nudibranch paradise (meaning that it is filled with colorful shell-less marine mollusks)
(For a detailed 'travel guide' to Anilao, like how to get there, where to stay, etc. — kindly scroll to the bottom of this post).
» Anilao Dive Sites
There are over 50+ dive sites around Anilao and they are primarily located in the southern area. With this in mind, it's best to pick an accommodation that's located towards the south so that you'll have shorter boat rides to the diving sites (typically, boat rides can take up to 15 to 30 minutes).
See below a map for a list of the Anilao Dive sites:
Notable among these sites…
For rich underwater environments and muck diving: Twin Rocks, Secret Bay, Kirby's
For best wide-angle photography opportunities: Beatrice Rocks
For advanced divers looking for healthy and strong currents: Mainit Point
For best soft coral sightings: Devil's Point
For beginners: Any dive site along the shore. For my first time, I went to Eagle Point and it was already amazing!
» Best Diving Season
It's technically possible to dive all year; however, if you're looking for the main season to dive, it would have to be sometime during early November to end of May with the best time during April and May. Just take note that during those months, diving sites can get crowded especially during weekends.
For months to avoid, that would be July and August and that's mainly because of the monsoons — it's typically the rainy season and typhoons can happen; therefore, the seas can get very choppy and visibility can be very poor.
» Diving Conditions
Diving is usually done with a small outrigger boat (bangka) that can take up to 4 divers with a crew of 2 to 3. Rest assured, the diving conditions in the Anilao dive sites are clear and ideal for scuba diving.
Water Temperatures: Colder from November to February at around 24°C and then approximately 27°C from March to May.
Currents: Gentle in most dive sites, but can be strong in certain places like Mainit Point
Visibility: This is a more technical thing that experienced divers look for and I was told by my diving instructor that visibility ranges from 3m to 20m depending on the season and the tides. (Naturally, visibility is poor during the rainy months of July to September).
» Diving Costs
Diving packages are not only offered by small shops or providers but also by hotels and resorts around Anilao.
The average cost of a diving session is around $30 (Php 1,500+) but this is for experienced or certified divers. For beginners, costs usually start at $64 (Php 3,000+) which includes complete diving gear rental, 2 to 3 hours of diving, and a diving instructor.
» Other Diving Areas Near Anilao
Isla Verde is a day trip away from Anilao and it has some spectacular walls. Puerto Galera is also a popular diving destination and you can easily transfer to this island via ferry or private boat.
You might be allured to stay over at Puerto Galera but trust me on this one: Anilao has better corals and diving experience in general. (Other experienced divers would agree!) It's just that most people tend to choose Puerto Galera especially if they want more options for nightlife and restaurants.
.
My First Scuba Diving Experience
» Getting There
Like I mentioned previously, I had the opportunity to try scuba diving for the first time back in 2014 when I was still in the Philippines and it was a prize that was given to me by the brands: Nuffnang and Garnier. The whole package included an overnight stay in Eagle Point Resort that included a beginner's diving session for two — of course, I invited one of my friends along.
Photo by Ronrag / CC
First things first, the accommodation. Eagle Point Resort is nestled in one of Anilao's diving spots: Eagle Point and given how it is located in the south, you definitely won't have any problems of swiftly boating to the other diving sites. For us, they provided a free shuttle service from Manila and it took us around 2.5 hours to get to the resort (normally however, they charge around $233 or Php 11K for a round trip ride).
Now the place was great — a bit old but still charming, worth for its 3-star hotel rating. They have various facilities such as a bar, a restaurant (that strategically overlooks the sea), a play room, and a swimming pool. They also have a private beach with a picturesque port. In fact, sometime during the night, we saw a couple dining in that location (the staff seemed to have set it up specially for them). It looked very romantic! We didn't get to see the 'finale' but we had a feeling that the guy was planning to propose. ;)
For the rooms, you can choose between four things: hotel-like rooms, suites, cabanas, or cottages. The cottages are more modern and secluded, whereas the cabana is like a cottage but designed more like a Philippine wooden hut. The hotel placed us in a cottage for 2 and it was perfect especially since we had our own balcony that overlooks the sea — it was surely a great place to lounge in especially for sunset viewing.
Moving on, let's finally talk about the diving experience!

» Diving Packages
Eagle Point Resort provides diving packages for both beginner and intermediate divers.
For intermediate divers, you must present a C-Card or a diving logbook that shows a record of your training in any level. All dives are non-decompression and a dive master will control and watch over all the dives (since they're more familiar with the area). You can choose to bring your own gear or rent the resort's stuff.
If you bring your own gear, the fee starts at around $50 (Php 2,400+) and it includes boat trips to 2 dive sites, weights, tanks, a dive guide and a dive ticket.
If you choose to rent the resort's gear, fee starts at approximately $95 (Php 4,500+) and it includes the same perks as those who brought their own gear (of course, you'll get all the necessaries: wet suits, gloves, fins, booties, mask, regulator and BCD)
For beginner divers, they offer 3 services:
Snorkeling or Skin Diving – $23 (Php 1,100)
1 whole day use of mask & snorkel with life vest, full foot fin and inclusive of a 1 hour dive guide at their in-house salt water reef pool
"Try Scuba" – $35 (Php 1,600)
Try how scuba diving is like in their reef pool with guidance from one of their dive instructors
Introductory Dive – $70 (Php 3,300)
Learn how to scuba dive! It includes lessons in their reef pool followed by a 20ft open water of scuba diving complete with skin diving equipment and guidance from one of their dive instructors
For me and my friend, given how we're complete beginners, we were given the Introductory Dive package.
What have we learned? Well… I don't want to spoil the fun for you and delve into the complete details of our lesson — but I can give you ideas on what we mainly talked about: underwater signals, safety, and proper gear usage.
» And Down I go…
After I had my wet suit on, our diving instructor started to put the rest of the gear (oxygen tank, etc.) on my body and all I had in mind was:
"I feel like a turtle…"
"Am I going to float with this? This is SO heavy!"
"Yep. I'm gonna sink and die. Probably."
Mind you, this was actually a time that I haven't learned proper swimming yet (I have a bad habit of doing water activities despite my lack of sea survival skills — for instance I've done ocean cliff diving before as well). Nevertheless, I at least knew how to swim and float underwater so I was fine to do the scuba diving experience — still, it was a fact that I was extremely nervous.
Our diving instructor must have seen the worried look on my face while he was assembling my gear and he flashed me a smile: "Don't worry. You'll float with this gear once you're in the water!"
And guess what? I did. Obviously, I was worrying about nothing. So we first started out in the shallow waters near the resort so that we could adjust to the water along with our gear. At this point, while I was practicing my breathing with my oxygen mask on, I can't help but think, "I'm Darth Vader! YAAAAS."
Foolishness aside, once our instructor saw that we were ready to go deeper, he started to guide us further… and within minutes, I was blown away by the scene before me.
It was amazingly colorful and full of life! (A view that I wouldn't see by only doing snorkeling.) There were fishes and corals of every imaginable color and schools of fishes would often pass us by. Certainly, there were times that I had to stop moving because I was trying to fully process the magical situation that I was in… "Yep, I'm finally and literally swimming with fishes!"
As if that otherworldly beauty wasn't enough, our instructor urged us to go further using signs underwater and that's when I started to clearly saw a "wall".
Now… imagine this scene under the sea: a wall of colorful marine life to our left side and a vast space of NOTHINGNESS to our right — and we were floating between those two breathtaking spectacles!
At that point, I have to admit that I started to panic because I suddenly had ghastly thoughts of being swept away the wrong way and then, I'll be unable to swim back to shore — all nonsense of course, but a girl like me can't help but be anxious. Thankfully and naturally, nothing bad happened, and as we continued our dive for over an hour or two, I started to ease up again and fully enjoy the breathtaking experience.
I guess I'll let the photos below speak for themselves and these all looked similar to what I saw during that day!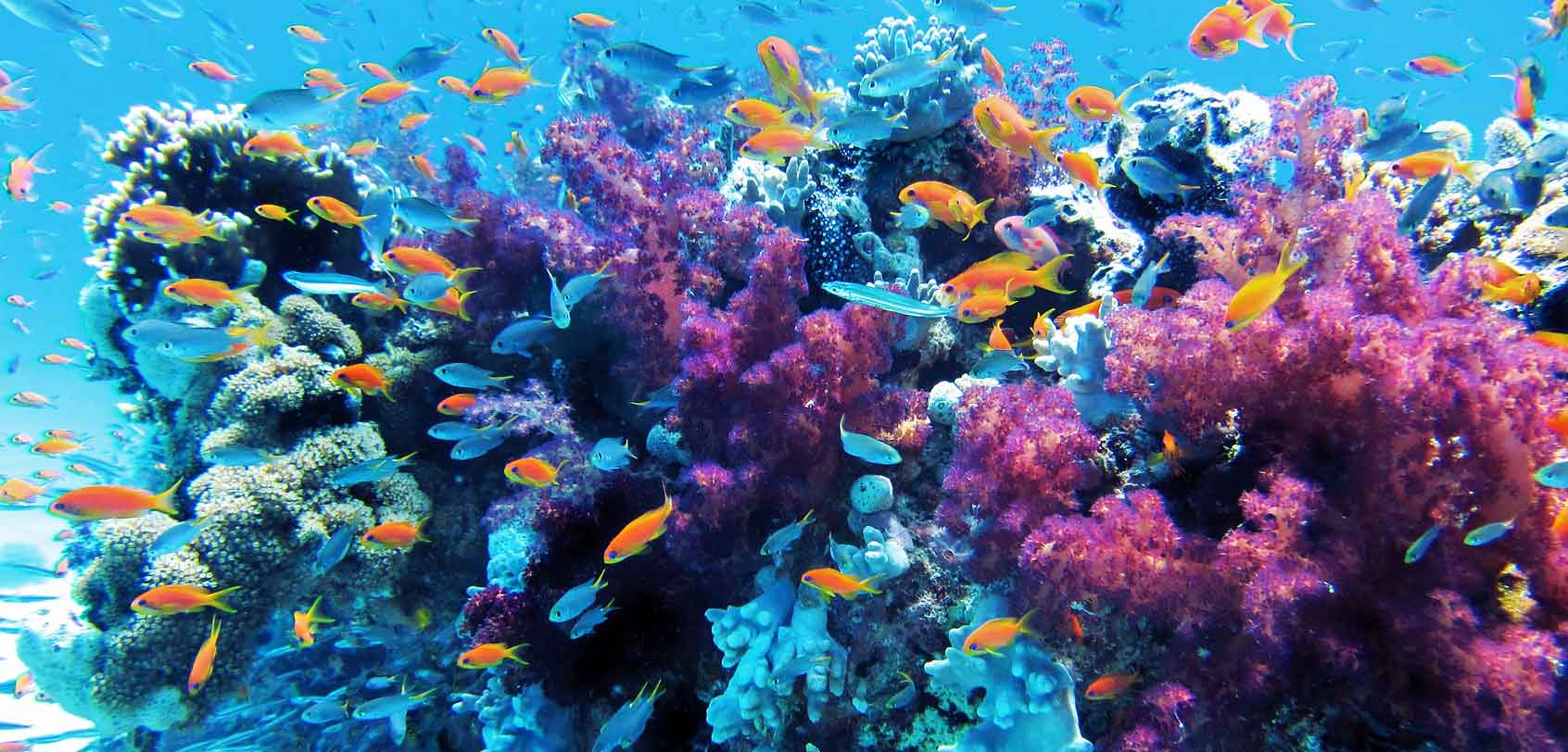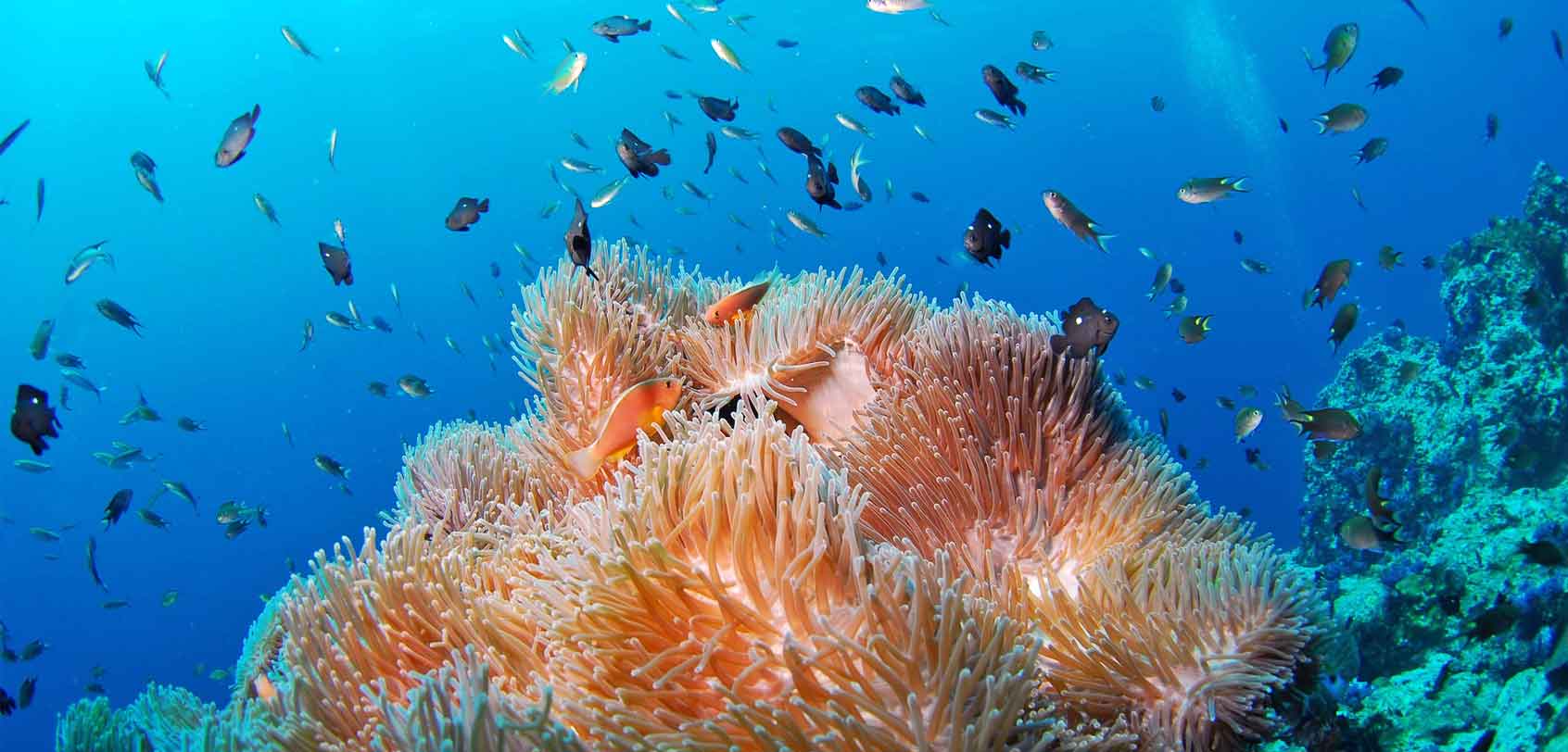 The only striking problem that I encountered from my first scuba diving experience was that it can be a bother to handle water that trickles in through my goggles. Our instructor said that it's an unavoidable thing in diving — don't panic if it happens to you. Rest assured, the trick he taught us helped a lot (clearing our masks underwater without surfacing), it just tends to be a hassle if it keeps happening all the time. So my tips?
Pick a mask that best fits you. To check this, place it on your face without pulling the strap over your head. Gently push the mask to your face and breathe through your nose — if it seals properly the first time then good news: it's a good fit for you!
As you wear it, ensure that no strands of your hair are in the way since those can be gaps wherein water could trickle in.
For the 'trick' on how to clear the water in your mask while underwater, your diving instructor will teach you how to do this hands-on, but basically, once water manages to get in, allow more of it to enter (you can pinch the bottom or top part of your mask to take in more). Once it is below your eye level, start holding the top part of your mask firmly against your forehead and once you're ready, exhale slowly but forcefully through your nose as you slowly tilt your head up. Viola — the air from your nose will fill the mask and force the water out of the bottom of your mask! (This trick is also helpful when your goggles start to fog up.)
In lieu of that, as a first-timer, it's important that you listen very well to the instructions and tips of your instructor because they would really help! Also… don't panic like I did. Haha! Just take it easy, your instructor knows the terrain well and can assist you at any time. Therefore in a sense, there are only two things that you really have to do: follow instructions and have fun ;)
» How to Get to Anilao, Batangas?
By car. From Manila, it will take you about 2 to 3 hours depending on traffic. Simply enter SLEX (South Luzon Expressway) from Magallanes or Alabang Muntinlupa and go all the way to Star Toll, then exit at Diversion Bauan exit Rotonda.
By bus. Go to the bus station located near LRT Gil Puyat Station and take a bus that has a signboard that goes to Batangas City (Calabarson). Make sure that you pick the right bus since there are different buses that go to various locations in Batangas. Once you reach Batangas, get a jeepney with a signboard Mabini-Batangas or Mabini Anilao.
By service. If you're a foreigner who's not familiar with the area and would want to have the ease of going to Anilao, it's best that you arrange a pick-up service with the dive resort or hotel that you're booking into so that they can pick you up at Manila Airport.
» Where to Stay in Anilao, Batangas?
Aside from the mid-level resort that I stayed in, Eagle Point Resort, there are several other accommodations that you can try in Anilao. My recommendations:
You can always search through Agoda or Booking.com for more choices. I recommend these two platforms since they typically offer the best deals and you can also filter everything by price, rating, reviews, stars, and more.
.

.
As I was several meters down in the ocean, it was absolutely easy to see why anyone would love to dive in deep waters. For one thing: snorkeling is nothing compared to diving because the latter enables everyone to see MORE marine life and corals, up close and personal in all their glorious colors and varieties!
And surely, when it comes to choosing a diving destination, Philippines should be on top of your list with Anilao as a part of your grand underwater itinerary! We are, after all, a part of the Coral Triangle that's recognized worldwide as the global center for marine biodiversity. So what are you waiting for? Come ready your fins and book that ticket!
Would you like to try diving in Anilao, Batangas? Why?
Have you done scuba diving before?
If no, would you like to try it? If yes, where have you already dived in?
YOU MIGHT ALSO LIKE
Older Post
Newer Post
Hey there! I am Aileen Adalid.
At 21, I quit my corporate job in the Philippines to pursue my dreams. Today, I am a successful digital nomad (entrepreneur, travel writer, & vlogger) living a sustainable travel lifestyle.

My mission? To show you how it is absolutely possible to create a life of travel too (no matter the odds), and I will help you achieve that through my detailed travel guides, adventures, resources, tips, and MORE!

NEW READER? START HERE!
CONTINENTS: 7 ~ COUNTRIES: 59
Join over 1 million people and receive exclusive giveaways, travel tips and so much more!