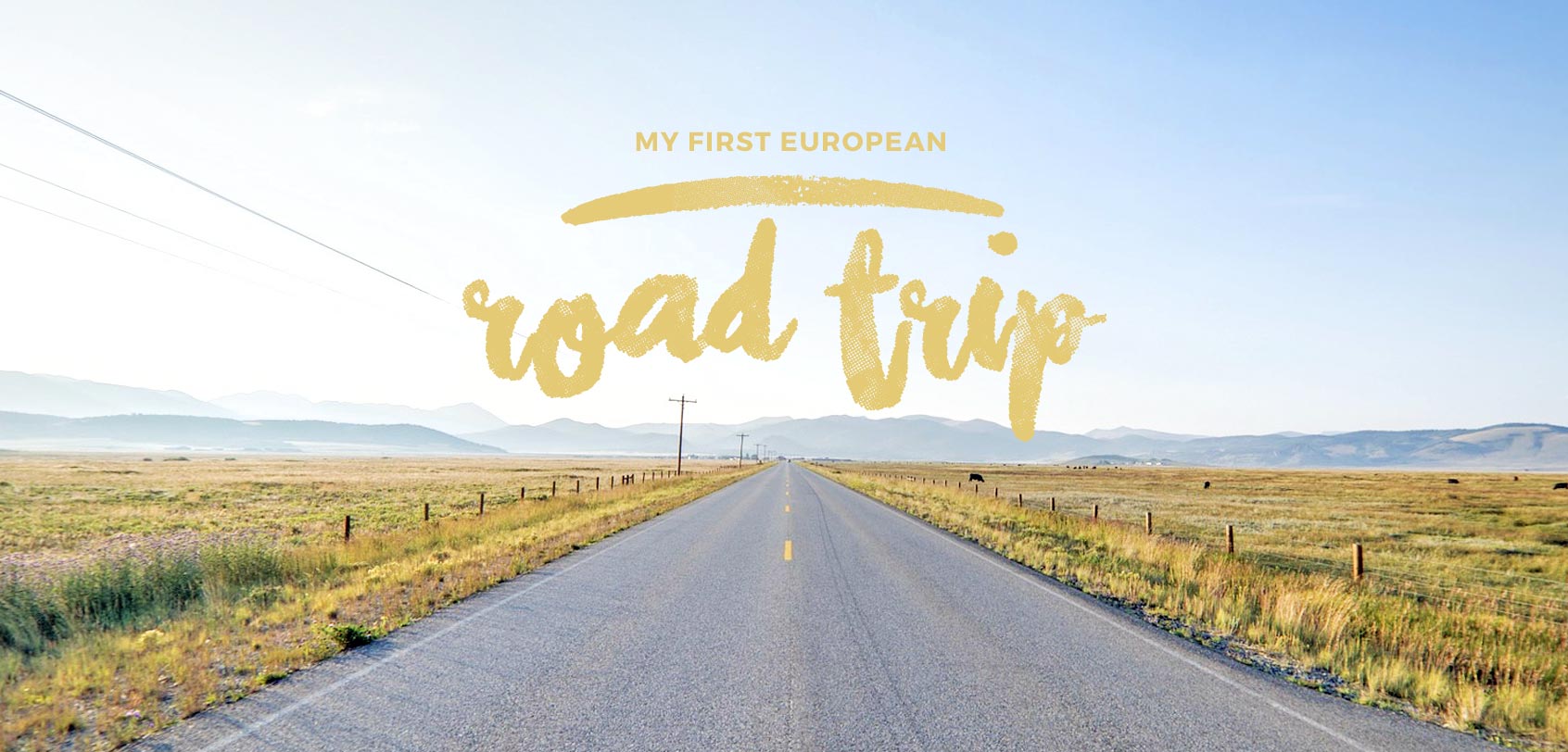 For someone like me who hails from a third world country, I typically have to go through hoops just so I could get a visa to Europe and it was especially nerve-wracking the first time that I did it… This happened way back in 2013 — just several months after I decided to quit my job and travel the world. (Road Trip in Europe)
You see, at that time, after traveling to visa-free countries to make full use of my limited passport, my friend and I decided that we should visit Europe for a short while, not only to visit his family and friends but to also explore that part of the world together. This is actually a story that's loooong overdue so I now want to share it with you guys in detail!
Though, to cut the visa part short: I thankfully got it after the first try. We chilled in Belgium for almost a month, and then afterwards, we launched our first Eurotrip (road trip) together, armed full with camping gear and goodies ♥ Here's how it went!
.
2013: My 1st Road Trip in Europe
1st Stop: Paris, because it's always a good idea!
As a first-time traveler to Europe, it follows that I had to see Paris. But to be honest though, I had thoughts at first that Paris would be so over-romanticized… but I was wrong, because it was absolutely dreamy and romantic! For sure though, I can't deny the fact that there are parts of this city that can be quite dodgy/dirty, there are locals who are too snobby, and there are even scammers scattered everywhere — but then let me ask you this: isn't almost every big city like that? There will always be 'bad elements' abound anyway, and it's up to you to perceive the beauty behind all that mess. (Speaking of which, I love this quote: "There's beauty in chaos.")
Now for my case, I have definitely seen the charm of Paris so it was no wonder to me that it's one of the top destinations in the world! We stayed here for two days not only to explore the center and that of Montmartre, but to also explore the modern part of Paris: La Défense.
Montmartre and La Défense are two places that I recommend you to check out since they're not only interesting, but also less touristy.
TIP: When going to the Basilique du Sacré-Cœur, the street that leads to it has rows of 'vendors' holding some sort of game on a cardboard box. It's called a shell game, three-card monte, three-disk monte or "Bonneteau" and by all costs, avoid that even if a lot of people are crowding over it! I wasn't able to take a photo of it clearly since the vendor called me out for it (LOL) but basically it's a scam.
The goal is that you have to remember where your card or disk is no matter how much the vendor or dealer scrambles them. To be able to play, you need to pay of course and you can win lots if you guess things right. BUT remember that it's just like a magic trick wherein the dealer will make sure that you lose. No matter if you see a person winning, he or she is probably part of the scam.
These oddities aside, Paris was a joy to explore! To know more about what we did and what YOU can do for FREE in Paris, check out the article below:
.
2nd Stop: Le Mont Saint Michel, a medieval city, castle, commune, AND island all rolled into one!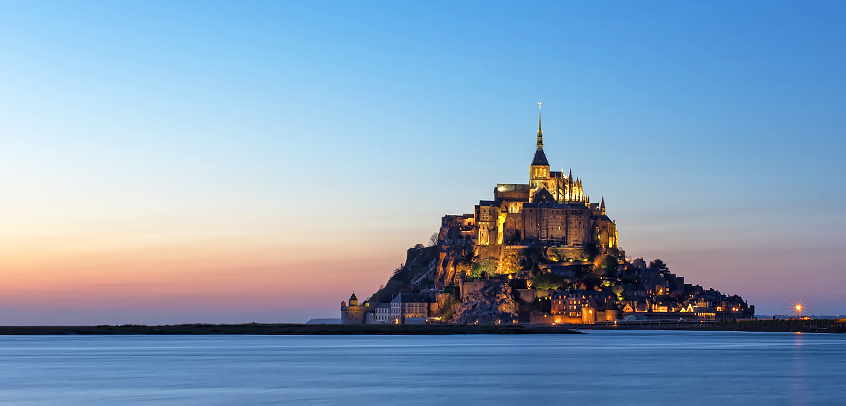 Photo by Brad Hammonds / CC
I was appalled to know that a lot of my friends and acquaintances have NEVER heard of this beauty. I was even more surprised when I discovered that this place is actually one of the most-visited places in France with over 3 million tourists each year! Talk about contrasts, huh… And adding more to the 'appalling' factor is the fact that this island is only 0.97 km2 with a mere 44 people population and yet it receives this tremendous number of tourists yearly… WOO-ZAH.
Nevertheless, this place may be so tiny (and crowded) but it's a spectacle that's worthy to be seen. So I was thankful that we made a stop here during our road trip. To give you more reasons why it's a must-see:
It's a UNESCO World Heritage Site as early as 1979.
For the Disney-lovers like me, this is the castle that was the inspiration for the movie Tangled!!!
It's a mystifying tidal island which means that it becomes an island ONLY during high tide. In the past, the high tide here had even reached a height of a 4-storey building that literally cut off the Mont Saint Michel island from the rest of the world!
As my first European castle visit, come find out more about this place as well as our brief yet awesome experience…
.
3rd Stop: Lower Normandy to take a glimpse of WWII (World War II)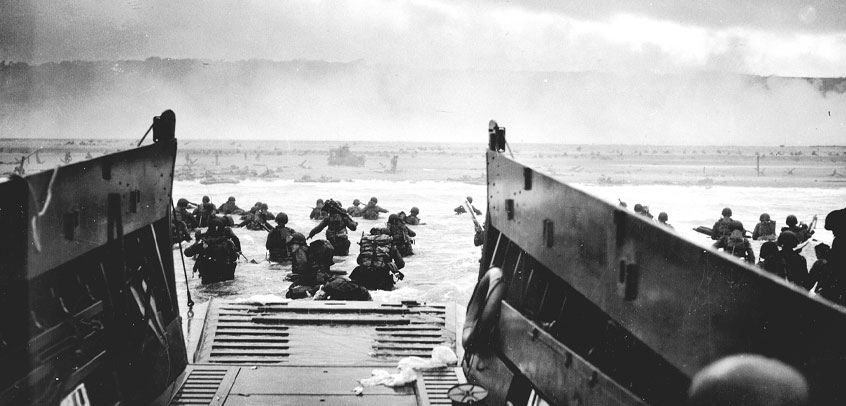 Confession time: I'm a sucker for anything that is related to war. BUT this is not to say that I support death, war, and violence! Definitely not! I merely love such kinds of historical events because the emotions, lessons, stories, and tactics involved captures my fancy as it really exposes a raw human aspect.
…Now that I think about it, I have my dad to blame for this because ever since I was little, watching movies and documentaries about war were our kind of 'bonding' time — okay, I know what you're thinking. That it was bad parenting to expose your kids to such things at a young age but truth be told, I was actually thankful that he did!
So imagine my excitement when during our road trip, we decided to stay here for several days in order to explore the famous D-Day beaches. But I digress, here's another confession: the experience here as we revisited the past of WWII was soooo amazing that I enjoyed it a whole lot MORE than Paris! Yep. It's true.
Surely, Paris was great in its own way, but because of my intense love for exploring historical locations, everything else just seemed to pale in comparison.
To know more about the grand yet heart-wrenching history behind this all…
And oh, by the way, this stop marked the start of our camping spree and as my first 'series of European camping experiences', I'm telling you… it's something that I'd love to do over and over again and that I'd recommend YOU to do!
.
IN BETWEEN: Camping all over France!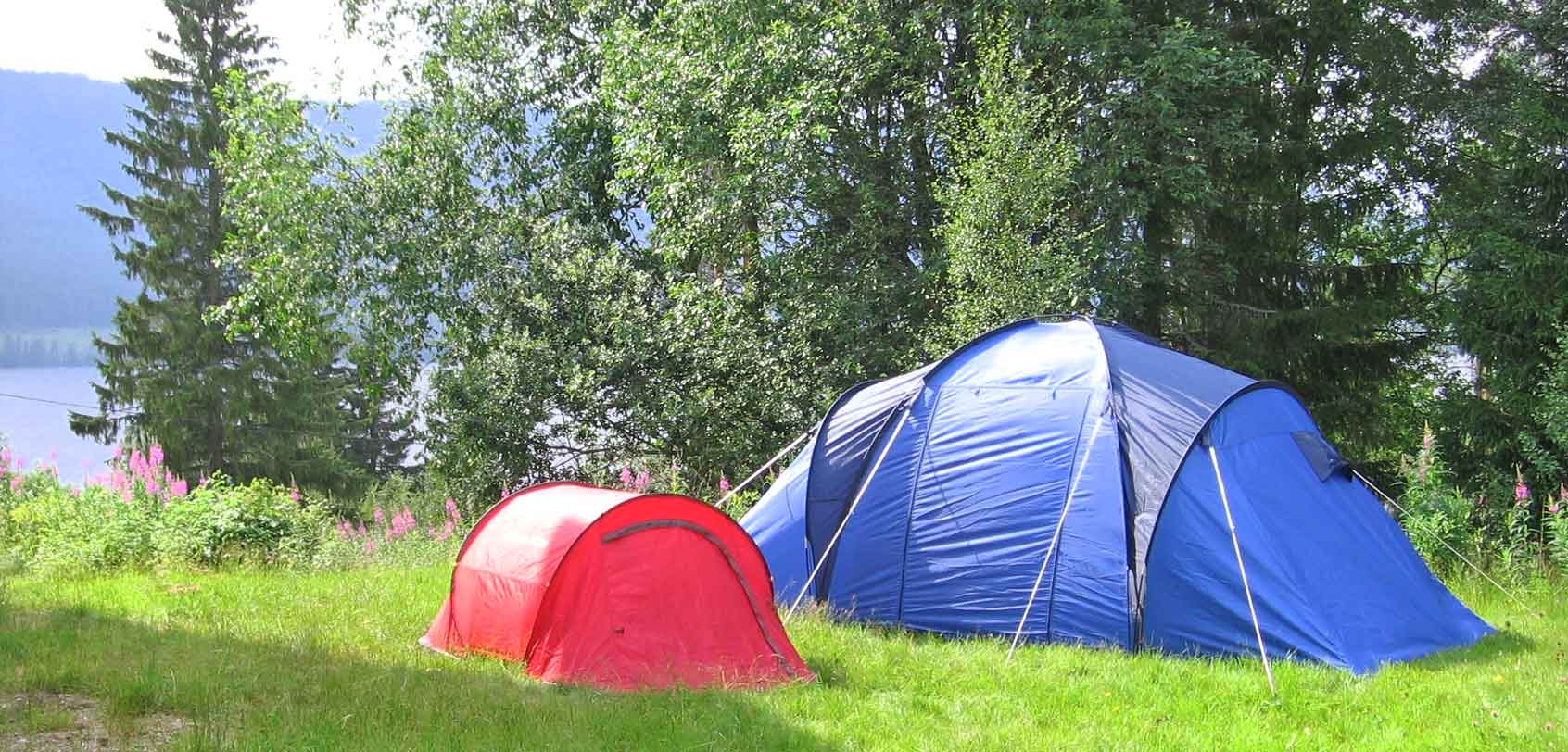 I believe that my most previous camping experience prior to this 2013 camping spree in Europe was when I was still a girl scout in high school. In those several occasions, I was typically leading a group of girls into the wilderness as we lived like a true-blue jungle girls. So I couldn't help but expect that we would be doing the same — however… it turned out to be totally different since the 'legal' European camping scene is a lot more modern and streamlined.
For instance, there were camping sites with proper toilet and shower places, organized grass spaces that you can rent out for your stay and build your tent on, and so much more! Somehow, it's like glamping but in a less glamorous way as it still tries to stick to the olden ways (it's just packed with more comfort). Now this, ladies and gentlemen, really made me happy because I wasn't too keen in doing the dig-a-hole-in-the-soil kind of thing for my toilet trips, which was exactly what we did in my girl scout days.
Anyhow, here are some notable and fascinating discoveries/thoughts that I had on this experience (as a girl from Asia):
Europeans love bread much like how we Asians love rice. Heh. But seriously, I have never consumed so much bread in my whole life! At one point, I even begged my friend that we eat something different for breakfast and lunch other than a slice of French bread, cold cuts, jam, and cheese.
Swimming pools and lakes here are RIDICULOUSLY cold! We did this trip in the summer of 2013 but no matter how hot the temperature was, the water stayed freaking cold… I swear, the first time I took a dip, I was so shocked that I did a "one second in, one second out" splash! And as I sat there shaking, I looked at all the Europeans around me who were enjoying the water and all I could think of was: "Crazy. Crazy people. Just crazy… They're all crazy!"
Europeans do their dish washing in a different way. In Asia, we wash our dishes as is: soap it, wash it individually and leave it on the rack to dry. But in here, they fill up the sink with water, plug it, drip soap on it and then soak and wash everything in there at once. To dry it off, they would often simply take it out of the water without bothering to take away any traces of soap and then do the painstaking task of wiping everything with a towel. In a way their washing process saves the environment a whole lot, but their drying process takes so much time! At first I didn't like doing it in that way, but eventually, I became used to it somehow…
As for our idle times in the camping site, I especially love how tranquil everything was! We would often just borrow books from a site's mini library and spend the rest of the afternoon lazing under the sun, engrossed in the pages of a book.
It was absolute bliss! I highly suggest that you try doing this at least once in your life.
.
4th Stop: Loire Valley, the 'Valley of the Kings'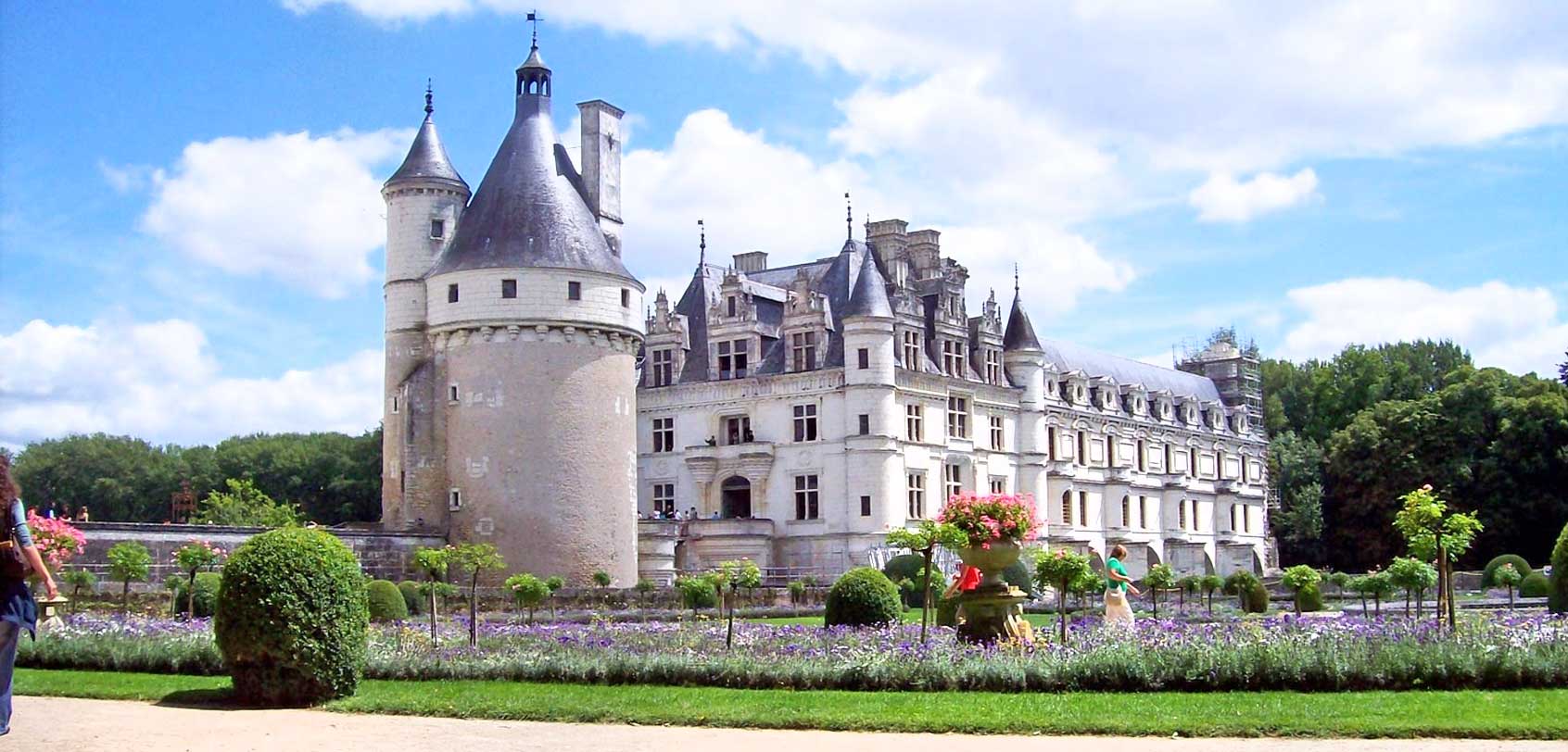 Who wouldn't want to see the various pretty châteaux along the Loire Valley — the well-known French region where a lot of extravagant historical fortresses and manors are found? Truly, after seeing Le Mont St. Michel, I was definitely up for more amazing 'royal' structures!
But I had to face the fact that there were HUNDREDS of châteaux in the Loire Valley… and we only had the time to visit one. After analyzing our choices, we thought: why not go for the top-rated châteaux? The answer was Château de Chenonceau, which unsurprisingly turned out to be the 2nd most visited château in France, next to the famous Royal Palace of Versailles.
We knew that it would end up being a touristy place but heck, we want to see places for at least once; so why not, right?
End of the story: I was SO thankful that we chose to visit this place as our first Loire castle because it was a true beauty. AND it wasn't as touristy as we thought. Dubbed as the "Women's Castle", this châteaux oozes luxury and holds an interesting historical background!
.
5th Stop: Saint-Aignan, Loir-et-cher, Animals and Vineyards
After several days into our road trip, we decided to wander off a bit further to the east of France. Besides, we had no specific plans at all for a day; therefore, we opted to just drive aimlessly and see where the roads would lead us to.
The first place that we stumbled into? A small town that was full of vineyards! And as someone who is new to Europe, it was yet another first for me to witness such a thing. With such an opportunity before us, we were set on a mission to visit and tour at least one vineyard; however… we were unsuccessful in doing so after seeing how some establishments were either closed or fully-booked.
Rest assured, it wasn't such a downer because we still had a great time cruising around! In fact, at one point, one vineyard had such a friendly dog that we spent a good amount of time playing with him. He really seemed to love our company, but when it was time for us to leave, this scene (right photo) was sort of heartbreaking to see…
After following our car for a while, he probably got the hint that we were really leaving so he suddenly just sat there in the middle of the street as he watched us go. It was a really short-lived 'relationship' but it broke our hearts a bit to say goodbye to him! (A part of me badly wanted to steal him so that we can bring him home with us. Thankfully, my friend stopped me.)
Afterwards, before the late noon hours started to creep in, the next place that we stumbled into during our road trip was a zoo park! We were just driving off into small pathways when all of a sudden, a wide open space came into our view, and it turned out to be a popular zoo in these parts which was called as ZooParc de Beauval.
As a zoological park placed in Central France, I was glad when I found out that they have high conservation and breeding goals especially for endangered species. You see, zoos in Asia aren't so good in handling the well-being of their captive animals and the 'standard of living' was even poor; so cages would often be too small and some animals were obviously being maltreated. But here in ZooParc de Beauval, it was pretty clear to see that every specie that they held had enough ample space and provisions! (Stepping in here actually made me feel like I landed into some sort of vast safari.)
.
6th Stop: Annecy, Flying over the French Alps
My friend had fond memories of Annecy as a kid and he had a mission for us as we decided to make a stop here during our road trip: to try paragliding. As an adventure-loving person, I said YES to his proposition — even if I am actually also the kind of person who has an intense fear of heights. But the thing is, ever since I did cliff-diving in Asia (despite the fact that I didn't know how to swim) I have learned the travel skill of clearing my mind and just saying "yes" because I'd love to try anything and everything even for at least once! (My mom clearly didn't approve of this mindset).
So there I was, poised on top of a cliff with a professional paraglider who I will be entrusting my life to for 20 minutes. The winds were really strong in that part of the mountain and when he asked me, "Are you ready?" I looked beyond the vast and steep drop before me, shivered and I quipped, "Y-ye-yes."
He strapped me into our gear, we started running, jumped and in just seconds I felt a cold wind blast on my face and my feet loosing touch of the ground. I found myself flying and it was… incredible.
True enough, the take off was the only scary part of this ordeal, but gliding in the air was so enjoyable. And as I gazed upon the amazing display of the French Alps, I realized that travel really makes one modest since as the famous quote puts it: "You see what a tiny place you occupy in the world."
.
LOSS: A Sudden Twist
After our breathtaking ordeal with paragliding, we went back to our car and back to our camping site to rest for the day. We were absolutely 'high' after experiencing such an amazing thing, so we decided to lounge a bit by the lake to watch the sun set and take it easy; but then… we realized that my laptop and my friend's tablet which were packed in the car were suddenly missing.
That's when we noticed that the door of the driver's seat was broken.
I was fine and 'thankful' at first because the robbers didn't take any of our essentials like our food, tent, GPS, phone and whatnot. But as the reality of the situation started to dawn upon me, I found myself bursting into tears, absorbing my grief.
The thing is, that laptop was new and it was the first ever expensive tech gadget that I bought with my hard-earned savings (which I worked MONTHS for; remember, this was a time right after I just quit my job to become a digital nomad so I really had it in mind to invest on a good laptop to continue my life of freelancing online). To put it simply: I was devastated.
Yet after a while, I managed to calm down and I wholly realized how our possessions can really have such a hold on us. I didn't want to be overcome by such a feeling anymore; so starting from that moment, apart from knowing that I have to be more careful in the future (hello insurance!), I have also come to learn a new and important travel lesson: that it's imperative for me to find a certain level of detachment with any material thing. In fact, ever since this predicament, I have fully learned now how to detach myself from my material possessions. I learned how to let things go. Besides, it really helps to see our physical belongings for what they really are: temporary and replaceable.
After this incident, we just started to laugh it off and mutter things like: "They can take our things, but they can never take away our pursuit for adventure!" It will absolutely NOT discourage us from traveling further; but of course since the car wasn't working well anymore, we opted to go back to Belgium for a bit to get it fixed and chose to continue our road trip again days after.
.
My first road trip in Europe was eventful and despite the bad incident, it will remain to be a spectacular and memorable adventure for me! As a matter of fact, that incident turned out to be a 'blessing in disguise' since it helped me learn a valuable lesson not only for travel but for life.
Anyhow, we have already done several road trip in Europe after this first journey back in 2013, so watch out for my coming posts as I do a 'recap' of those voyages! And of course, we're definitely aiming for another camping trip which will be more oriented toward the wild (e.g. no set camping sites, no set amenities, etc.) so stay tuned for that too!
Have you done a road trip in Europe before?
How was it?
Any tips to add?
YOU MIGHT ALSO LIKE
Older Post
Newer Post
Hey there! I am Aileen Adalid.
At 21, I quit my corporate job in the Philippines to pursue my dreams. Today, I am a successful digital nomad (entrepreneur, travel writer, & vlogger) living a sustainable travel lifestyle.

My mission? To show you how it is absolutely possible to create a life of travel too (no matter the odds), and I will help you achieve that through my detailed travel guides, adventures, resources, tips, and MORE!

NEW READER? START HERE!
CONTINENTS: 7 ~ COUNTRIES: 59
Join over 1 million people and receive exclusive giveaways, travel tips and so much more!