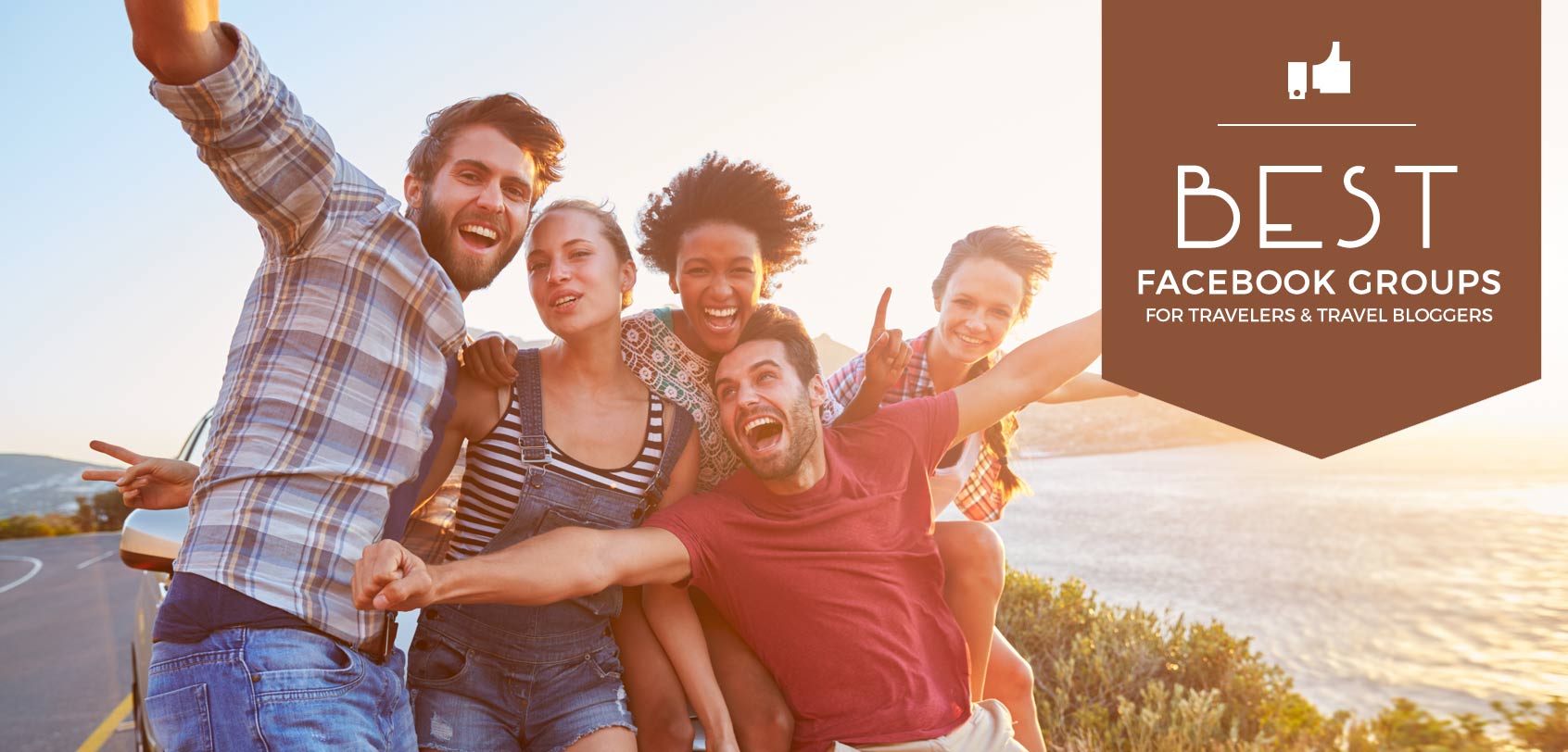 What makes up a great travel blog? To name a few, that would entail quality content, regular updates, great readership engagement, good use of SEO practices, and wide online reach. And when it comes to building your 'reach' on the web, it really helps to network effectively.
Besides, it's a known fact that successful people worldwide value the act of getting the right connections and communities for their kind of work — so if you apply that same principle to a traveler such as yourself, you will absolutely go places! Literally.
So Facebook, Twitter, Instagram, Pinterest, and YouTube are currently the best platforms for reaching out to individuals around the world; but without a doubt, Facebook is the leading medium with over billions of users globally. That being said, you must capitalize on this resource and make full use of these Facebook groups or forums online in order to make the most of your travels as a traveler, or of your blog's influence as a travel blogger.
Of course there are millions of groups out there and it can be dizzying to pick out the 'cream of the crop'; so let me take this chance to lead you to the most effective and supportive ones!
NOTE: For this compilation of the BEST Facebook groups for travelers, I have taken note of 3 important criteria:
Non-spammy.
Has relevant, active, and engaged members.
Well-managed by the group's moderators.
With all of that considered, the Facebook groups that you must join are…
.
Best Facebook Groups for Travelers
General Travel Communities (Blogging + Travel)
Blogging-Focused
Blog Post Sharing
For Solo Female Travelers
Girls Love Travel
This is a BIG 'sisterhood' group for girl travelers around the globe, and its main goal is promote safety and support for every members' travels.


.

Travelettes
Similar to 'Girls Love Travel', Travelettes is also a BIG group for lady travelers that are looking for tips, advice and inspiration while planning their upcoming travels.


.

Girls vs Globe
Established by a fellow travel blogger, this group is where all traveling girls can connect and talk about their struggles and achievements on the road.


.
For Traveling Photographers & Videographers
Travel Photography
This is a VERY supportive group for traveling photographers! Rather than focusing on photo sharing, it is centered more on exchanging tips, tricks, and resources among one another.


.

Travel Photography Community
If instead, you are looking for a group where you can freely share your travel photos, then this community is exactly what you're searching for!


.

Travel Video Group
If you're more into video-making or vlogging, this group is the #1 place for you! They have a lot of members here who are experienced YouTubers, videographers, and more.


.
For Backpackers
Couchsurfing Backpackers
This group is dedicated to Couchsurfers or backpackers that may need help for accommodations, directions, travel tips, etc. The intention is to help out other backpackers or would-be backpackers who are on their way to wherever they are headed.

Backpackers of the Philippines (BOP) or >DIY Travel Philippines
I know that a lot of you guys who are reading my blog are either my fellow Filipinos or foreign people who are interested in visiting the Philippines. In this group, you will definitely find individuals who are more than willing to guide and welcome you in the country. (BOP also regularly host other events like meet-ups, outreach programs, and the like).


.

South-East Asia Backpacking
Just like how it's called, this is one of those Facebook Groups who will aid you on your backpacking trip across South-East Asia.


.

Tribe of Hitchiking
I actually don't recommend hitchiking; but still, I recognize the fact that I have some readers who are looking into doing this for their travels. So if you are looking for a community that can give you the best support for such an activity, make sure that you join this tribe.


.
There are absolutely a LOT of helpful Facebook groups out there that can help you reach your goals, and as per my personal experiences, the ones listed above are truly effective for every kind of traveler and travel blogger!
But remember: it's not all about the 'taking', make sure that you do some 'giving' too! So be involved, start conversations, and help others if you can. In no time, you will see how being a part of a community does not only boost your influence, but your level of knowledge and friends too!
What other travel-related Facebook groups can you recommend?
Are you a part of one of the groups above? Let me know!
YOU MIGHT ALSO LIKE
Older Post
Newer Post
Hey there! I am Aileen Adalid.
At 21, I quit my corporate job in the Philippines to pursue my dreams. Today, I am a successful digital nomad (entrepreneur, travel writer, & vlogger) living a sustainable travel lifestyle.

My mission? To show you how it is absolutely possible to create a life of travel too (no matter the odds), and I will help you achieve that through my detailed travel guides, adventures, resources, tips, and MORE!

NEW READER? START HERE!
CONTINENTS: 7 ~ COUNTRIES: 59
Join over 1 million people and receive exclusive giveaways, travel tips and so much more!