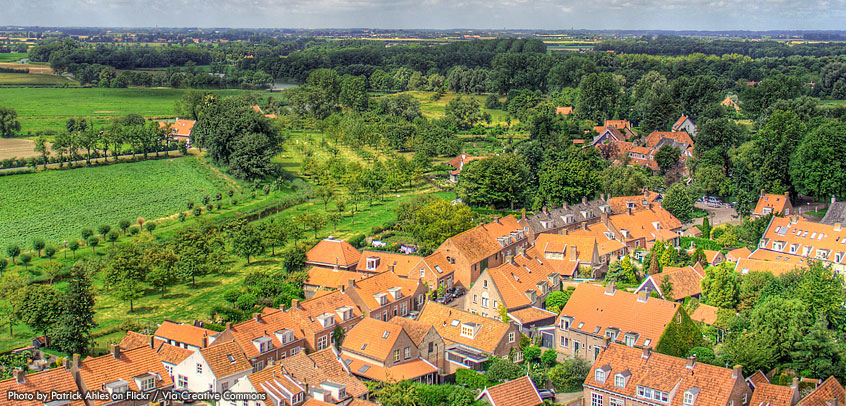 Last summer of 2013, I set out on a journey to the southwestern part of the Netherlands: Zeeland. It is a province that consists of a number of islands (hence its name that means "sea land") wherein a large portion of it is below sea level but 'reclaimed' over time from the sea by the locals as they formed man-made hills, dikes, and more.
For our quick day trip, we chose to venture out to Veere, a municipality and city on the Walcheren Island of Zeeland. My close friend's parents have been here before; they loved the harbor and the beach, so they decided to bring us here (it was summer-time anyways, so a trip to the sea is a must!). Other than that, my friend's dad also wanted to show us the nearby Oosterscheldekering: the largest of the 13 Delta Works made by Netherlands that's even declared as an eight wonder of the world (apart from how the Delta Works is already one of the seven wonders of the modern world).
To start this off, I'll share with you the things that we have done so that if you ever happen to pass by on this part of the Netherlands, you'll have an idea about the things that you can do!
» Picnic near a marina
A marina is basically a dock with moorings for small boats and yachts. Veere has different inland marinas and we chose to stop by one that's near the Grote Kerk especially since there were ample picnic tables around. My friend's nephew was also with us during the trip and he loved to walk all over the place!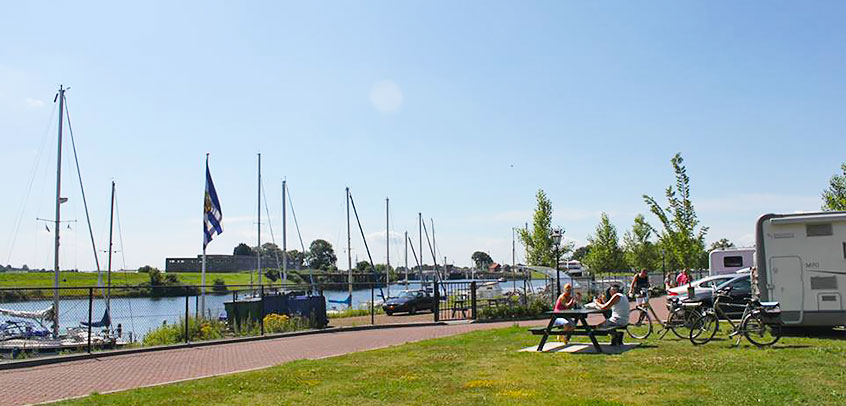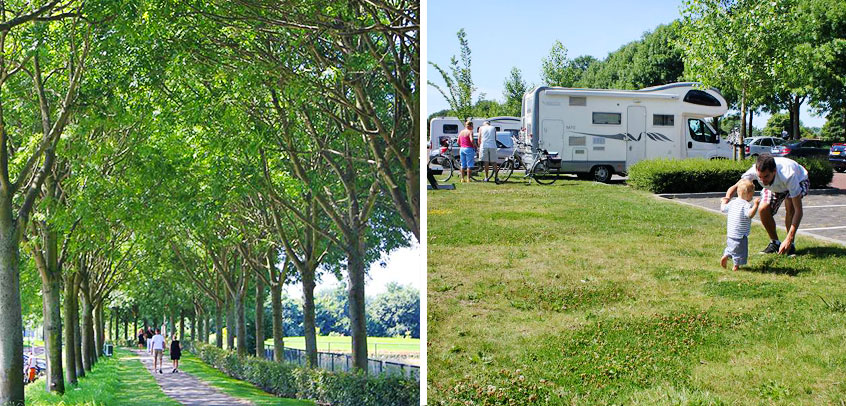 » View the 'Grote Kerk' (Great Church – Church of our Lady)
It's just beside the marina and with its imposing and stubby tower, it's quite an iconic landmark in Veere. It's said that it has a lovely Gothic interior, but since it was closed, we didn't have the chance to see the inside (apparently, it's not open to the public for the most of the year. Nevertheless, the view of its outside architecture was enough to charm us.
TRIVIA: The tower of this church is somehow unfinished (dating back from 1348) as it was intended to be three times taller than it is now.
Beside the church, there was a cistern (or cisterne – a water reservoir) and a group of singers were performing there during our stay; it was really nice because they significantly added more allure to the Grote Kerk with their angelic voices!
Now, it appears that this cistern was built in 1551 by the order of Maximilian of Bourgondy for the benefit of the Scottish wool merchants and this reservoir has a magnificent capacity of 2000 hectoliters (approx 45000 imp. gallons).
» Walk to 'Campveerse Toren' (Tower) and see more of the Veerse Meer Lake
Campveerse is Veere's monumental defense tower that was built in the 15th century in order to protect the port of the town. It consists of a big fortress tower and two adjoining wings that are perpendicular to each other; the short wing is built along the water whereas the longer wing was built in 1700 and now includes hotel rooms.
In the 16th century, it was eventually turned and used as an inn and coastal light. Today, the tower (as one of the oldest surviving taverns in the country) is owned by Hendrick de Keyser after an acquisition in 2005; it is a Dutch association which focuses on preservation of architecturally or historically valuable houses in the Netherlands.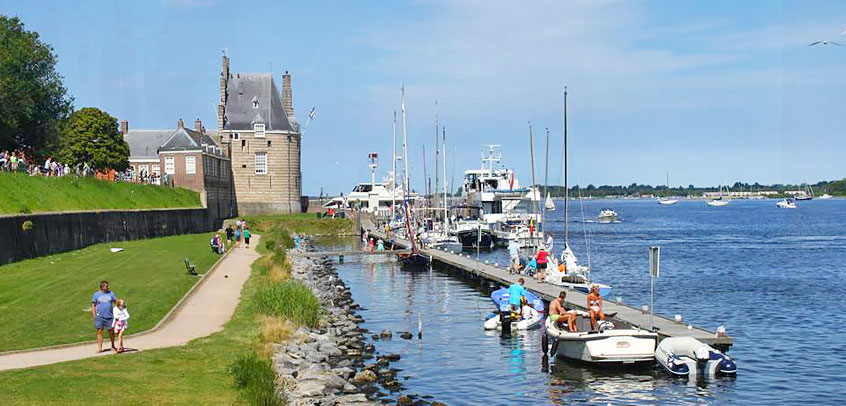 The shorter wing, as I've mentioned is built along the water which is actually the Veerse Meer lake, a lagoon that was separated from the North Sea in 1961 by the Delta Works system.. This was a very scenic spot, not only because of the splash of nature's blue and green but also because of the existence of man-made things: yachts and boats.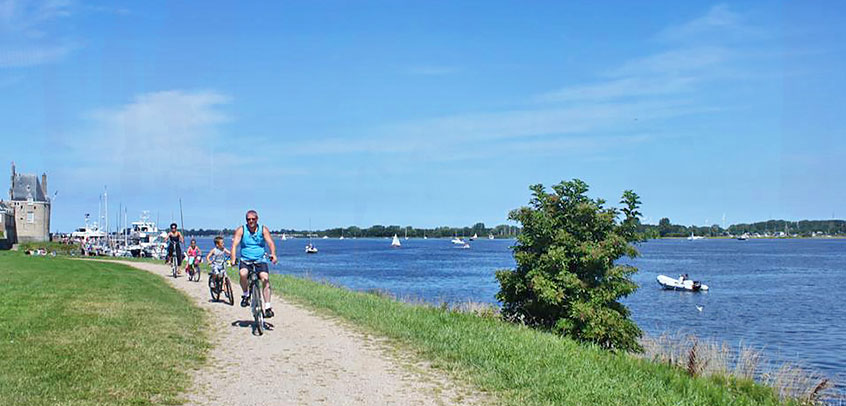 It's actually along the longer part of the wing wherein you will see another marina that is more populated than the one that we've been to before. (As seen in the photo at the top of this post). It's a bit crowded, but it adds character to this town.
TRIVIA: In 1953, a catastrophe happened to Netherlands (also affected were Belgium, England, Scotland) and it was called as the "North Sea Flood" or Watersnoodramp. Caused by a heavy storm, the Netherlands that has 20% territories below sea level was the most affected as it resulted to 1,836 deaths and widespread property damage—it was actually the province of Zeeland that was struck the most. In order to prevent this from happening again, this had lead to the Neatherlands majestic construction of the protective Delta Works, an extensive system of dams and storm surge barriers.
Above photo on the right shows my friend standing beside a white sign that shows the level of the water during theNorth Sea Flood. (Meanwhile, the left photo shows how there are passages in the tower that leads to the 'inner' part of the city that's full of shops and restaurants).
» Continue walking to see the Veere Town Hall
This city's town hall was small but beautifully Gothic-styled, with its tower bells dating back to the early 16th century. Next to it, you will see Het Oude Huis (The Old House) a red-brick one which is one of the oldest houses in Veere; you will spot it immediately since it's decorated.
Nearby, you would even see the Koningin Beatrixbrug or Queen Beatrix Bridge, which as the name suggests, was built in honor of the Queen of the Netherlands who reigned in 1980 until her abdication in 2013.
» Chill out on the 'beach'
Further on in this area, you would see a sandy stretch that is still a part of Veerse Meer Lake; which could technically be a beach in itself. It was a really quaint spot; there weren't that many people either so it was perfect! (In the distance you will see some people doing water sports)
One of the notable attractions in this city that we didn't have a chance to see was the Museum de Schotse huizen (Museum of Scottish Houses).
This museum pays attention to the centuries-old relationship of Veere with Scotland. Seemingly, this city was once the center of profitable wool trade between Scotland and the Low Countries after Veere won the staple rights on Scottish wool in 1541 (meaning that it has to be purchased there before being allowed to be one sale somewhere else).
Naturally, these gave Scottish people a lot of privileges and their connection was even strengthened after Mary Stewart (daughter of King James I of Scotland) married Wolfert VI van Borsele, the Lord of Veere in 1444. If you're interested in learning about this history, you can check out their website that has more information on the schedules and exhibits.

.
.

Veere is a small town so I suggest that if you're here, just take your time walking around, and let yourself be enraptured with its rich history and culture. Otherwise, you can simply just hang out by the marinas or by the lake to enjoy the sun!
» Topmost cover photo by Patrick Ahles / CC
Have you been to other parts of Zeeland? What do you recommend?
YOU MIGHT ALSO LIKE
Older Post
Newer Post
Hey there! I am Aileen Adalid.
At 21, I quit my corporate job in the Philippines to pursue my dreams. Today, I am a successful digital nomad (entrepreneur, travel writer, & vlogger) living a sustainable travel lifestyle.

My mission? To show you how it is absolutely possible to create a life of travel too (no matter the odds), and I will help you achieve that through my detailed travel guides, adventures, resources, tips, and MORE!

NEW READER? START HERE!
CONTINENTS: 7 ~ COUNTRIES: 59
Join over 1 million people and receive exclusive giveaways, travel tips and so much more!