Hong Kong is a bustling metropolis referred to as "Asia's World City". For a visitor, it's natural to flock and base one's self in the center; but with high prices and congested conditions, an accommodation that's a little bit off the 'scurry' is ideal! Hence, if you want an urban escape that's not too far away from the city's splendour, I highly recommend a stay in Bay Bridge by Hotel G.
With serviced apartments that are of great value, you're sure to not only get your money's worth but also get the ultimate HK experience you're looking for!
.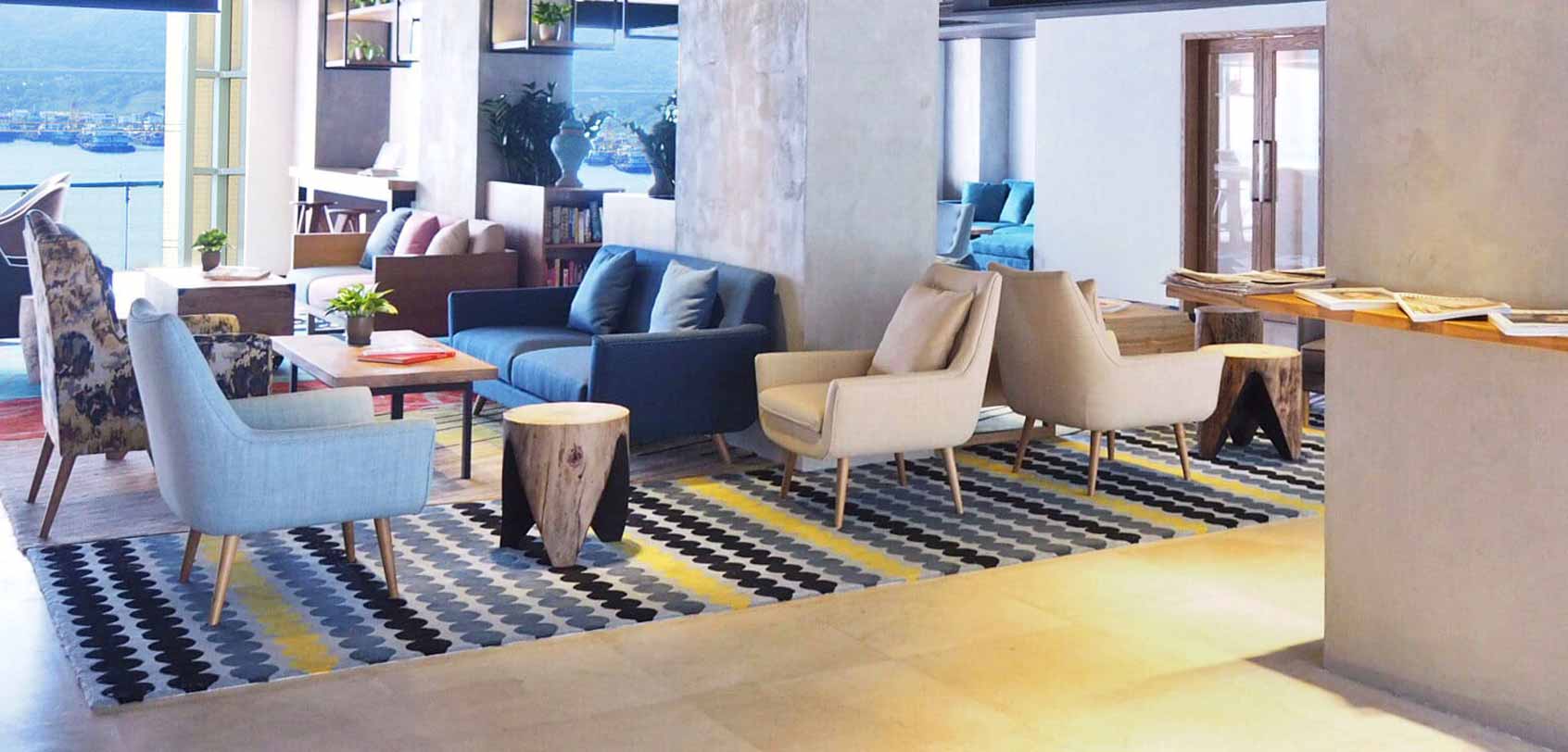 Conveniently Located. Situated in Tsuen Wan, Bay Bridge Hong Kong by Hotel G is near the modern train network which includes the MTR station 'Tsuen Wan'. That being said, it takes only 7 minutes from this MTR station to the hotel by shuttle bus, and takes just about 20 minutes to get to central Tsim Sha Tsui from Tsuen Wan MTR. Additionally, the shuttle bus that leads to the airport in Hong Kong is just right outside the entrance, so it's all very convenient!
Prime Sights. With the way that Bay Bridge hotel was built, you're sure to enjoy great scenic views of Tsing Ma Bridge and the shore of the South China Sea. Plus, it's a blissful retreat especially if you plan to stay for a long time in Hong Kong, what with all the complete amenities and room types that the hotel has.
– THE ROOMS –

With Bay Bridge, you have 3 options to choose from for your room:
Studio. With crisp clean decor, Bay Bridge's Studio is 440-460 sq.feet big, complete with a 40″ SMART TV, microwave oven, multi-function table, basic dining set, regrigerator, and so many others.
1 Bedroom with Sea View. An abode which will grant you a spacious kitchenette and living area that provides a grand view towards Hong Kong's seascape. The bed comes as a double bed and the whole area is at 660 sq.ft.
1 Bedroom with Terrace. This is much like the bedroom with the sea view — BUT bigger at 800 sq.ft complete with a 150 sq.ft terrace also overlooking the shores of the South China sea.
– AMENITIES –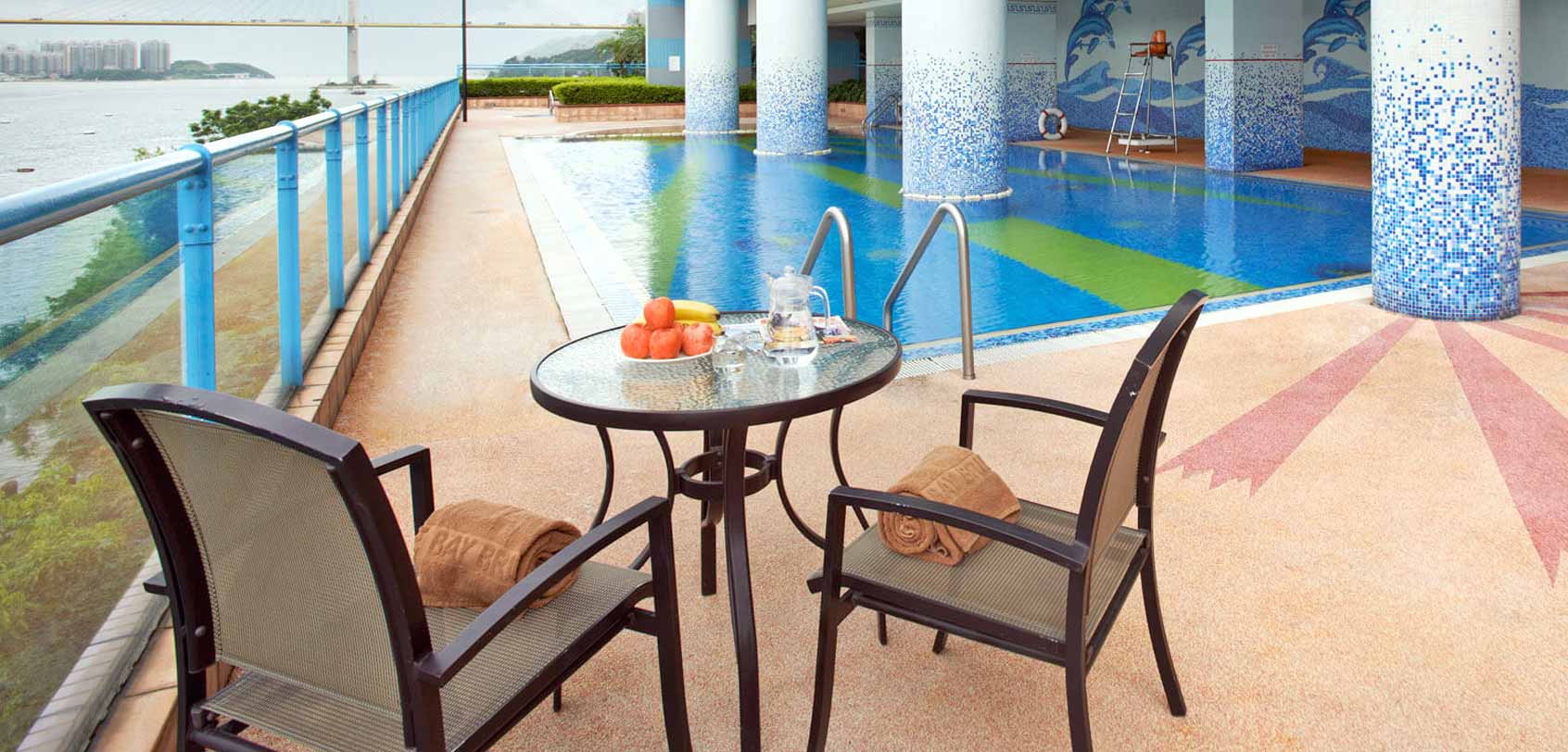 Fitness Center. Open 24 hours, no matter if you're at Bay Bridge for business or leisure, you'll most likely have fitness goals to maintain so take advantage of the hotel's state-of-the-art wellness center that's complete with all the fitness equipment that you might ever need!
Laundry & Ironing Room. Perfect for long-term travelers, there is a self-service laundry and communal ironing room available for your use.
Leisure Space. Located on the ground floor of Bay Bridge, overlooking the Ma Wan Channel, the Leisure Space offers a quiet and tranquil environment where guest can meet and mingle or simply kick back and relax. It's a bonus too that the WiFi connection is extremely fast, so it's perfect for the digital nomads like me!
Swimming Pool. Open daily from 7:00a.m. – 9:00p.m, there exists a 25-meter long open-air swimming overlooking the Ma Wan Channel. This unique perspective of the Hong Kong skyline is one-of-a-kind.
– DINING –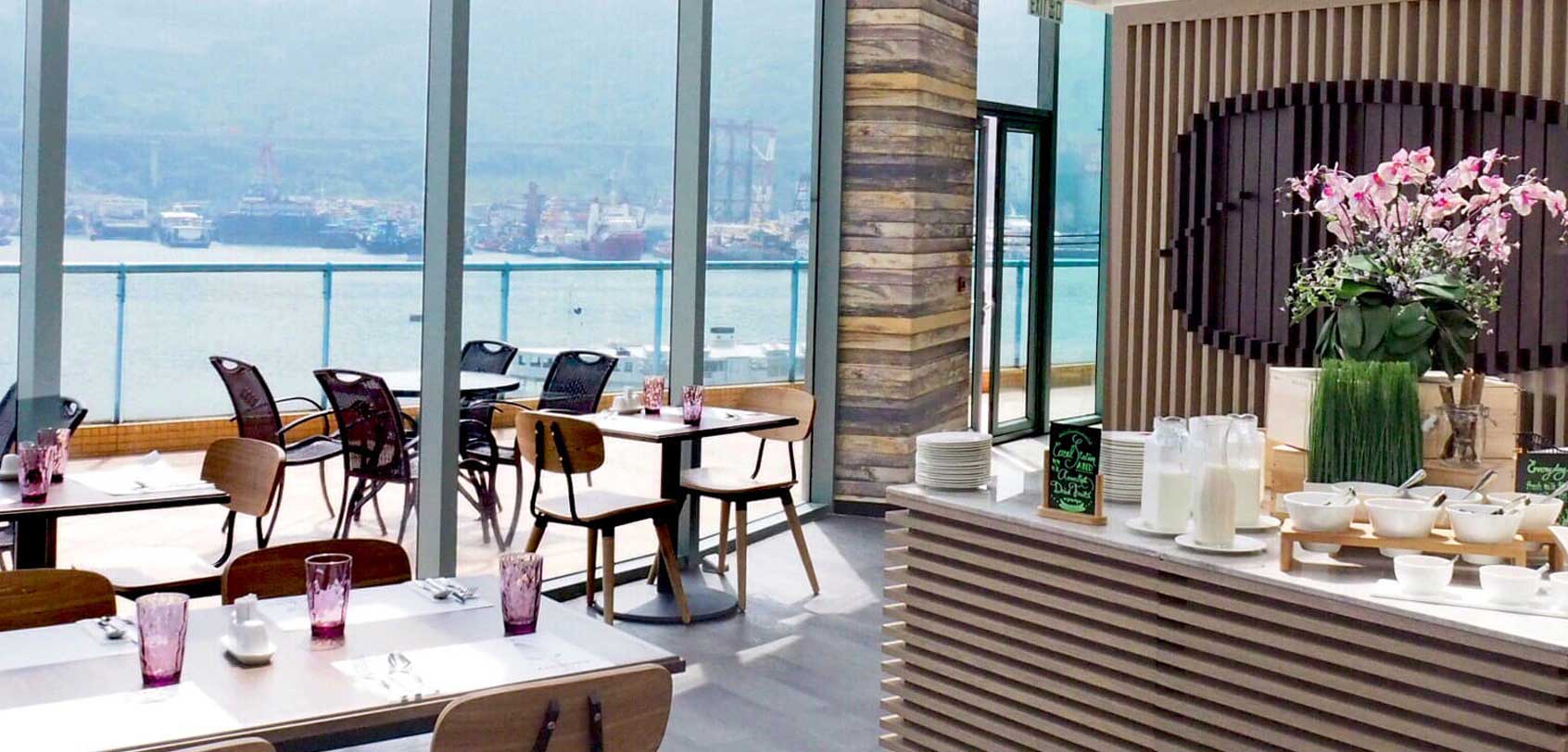 Bay Bridge has one in-house restaurant called as Anchor's Seafood & Beer House that offers daily buffet breakfast, a semi-buffet weekday lunch, weekend brunch, dinner, and an extensive a la carte menu. Rest assured, Hong Kong is a foodie haven so there are a lot of surrounding restaurants and cafe in the vicinity that can keep you full!
– SERVICE –
With a staff that's available 24/7, I was thrilled with the attentive service that Bay Bridge had extended to me as one of their guests. They went above and beyond at all times whenever I needed some itinerary suggestions, route instructions, and even airport travel assistance!
With all that in mind, you're sure to be in very good hands if you were to stay with them. I guarantee that!
– INFO –
Booking: See the BEST deals and prices for Bay Bridge Hong Kong at their own website, Agoda, or Booking.com!
Address: 123 Castle Peak Road, Ting Kau, Tsuen Wan, Hong Kong, Hong Kong
Hotel Classification: 4-Star
Check-In: 2:00PM / Check-Out: 12:00PM
Disclaimer: Thanks to Bay Bridge Hong Kong for sponsoring my stay; but as always, all thoughts that are expressed in this article are fully my own.
.
Bay Bridge in Hong Kong can be quite an urban haven for your staycation given how they have everything that you might ever need — add the perk of having marvelous views day by day just right outside your room's window and you're surely in for a treat.
So when you're planning your trip to this diverse city, do consider booking with Bay Bridge and I bet you won't regret it!
BAY BRIDGE HONG KONG
What do you think of Bay Bridge Hong Kong?
Would you like to book with them? Why or why not?
Or have you stayed with them before? How was it?
YOU MIGHT ALSO LIKE
Older Post
Newer Post
Hey there! I am Aileen Adalid.
At 21, I quit my corporate job in the Philippines to pursue my dreams. Today, I am a successful digital nomad (entrepreneur, travel writer, & vlogger) living a sustainable travel lifestyle.

My mission? To show you how it is absolutely possible to create a life of travel too (no matter the odds), and I will help you achieve that through my detailed travel guides, adventures, resources, tips, and MORE!

NEW READER? START HERE!
CONTINENTS: 7 ~ COUNTRIES: 59
Join over 1 million people and receive exclusive giveaways, travel tips and so much more!