A northern beauty of the Philippines, Batanes is a group of islands filled with vast pasture lands, rolling hills, towering volcanoes, dramatic cliffs, and crystal-clear waters — its untouched beauty, as some would say, is proof of the local people's (Ivatan's) respect for the laws of nature.(June 11, 2019)
However… its far distance from the mainland, the extravagant flights and sudden weather changes can all make the trip an impossible task. In fact, these have made the islands an elusive paradise in itself; but like a challenge, a lot of people would always aim to unravel it for themselves.
For those who were fortunate enough to visit Batanes, it's a common thing to hear them say that the terrain is akin to that of New Zealand, Ireland, or the Scottish Highlands. I've only been to New Zealand and I do see the resemblance. As a matter of fact, I would often beam with pride whenever I hear or read these compliments — after all, Batanes is my beloved hometown. I am really proud to be a pure-blooded Ivatan, and I absolutely feel lucky that I was brought up in these magnificent islands right from when I was born and up until high school.
FACT = One "downside" of growing up in such an amazing place like this: I'm very hard to please when it comes to natural terrain. Example: When I visited Austria, Croatia and the northern part of New Zealand (as examples), most of the people around me were crying out praises when they saw the beaches, mountains, cliffs, and/or hills.

Me? I just stood there and thought to myself, "This is nice." And that was it.

This is NOT to say that those places weren't great — because they were! It just so happens that scenes like that were 'normal' to me; so in order to get a more exuberant reaction from me, it has to be far more incredible (Faroe Islands would be an example).
Naturally, as a local, a lot of you have been asking me for tips and top things to do in Batanes. When this was first asked of me, I was at a complete loss because I left the islands when it wasn't popular yet as a tourist destination; hence, as an example, I didn't know much about existing logistics and hotels because they didn't exist as much before! (It was only recently that the islands became well-known nationwide).
Nevertheless, as of this year, that has changed because I had the chance to revisit my hometown after 10 long years! I learned more about the new infrastructures, tours, and so much more — it actually surprised me to see that my little hometown wasn't exactly the same old simple home that I knew. Still and the same, I can assure you that no matter the changes, Batanes' beauty will forever remain.
Now without further ado, let me give you an idea on the activities that you can do when you're in these islands for, let's say, 5 days! Rest assured, you can tweak it around depending on the length of your stay. Enjoy!
.
Some quick and basic facts of Batanes before we go on…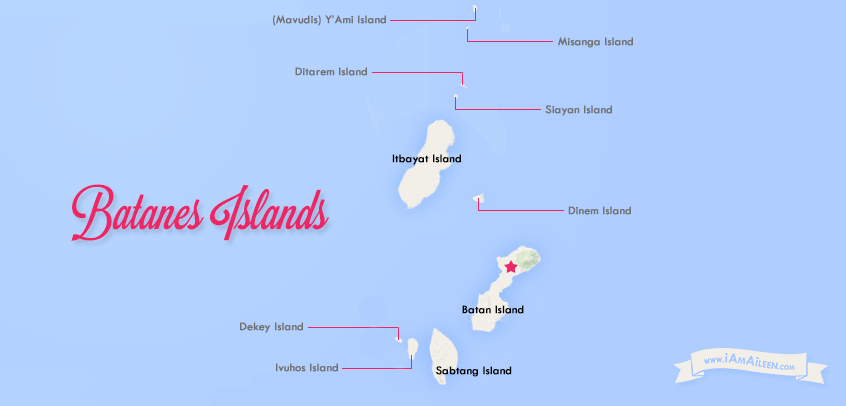 Small and nearer to Taiwan than the Philippines. It is comprised of 10 islands but with only 3 inhabited ones, namely: Batan, Sabtang, & Itbayat — with Batan being the main island and the most populated one given its 6 districts (one of which is Basco, the provincial 'capital' in which I grew up in.)
Locals are called as "Ivatan". Our exact origins are still untraced up till now and we have a total population of only about 17,000~, making us the smallest province in the country. Our language is also called as "Ivatan" which is regarded as unique to that of Tagalog, the main language in the Philippines; hence, Ivatan is not just merely a dialect but it's now regarded as a unique language in itself.
Very low crime rates. In fact, there's almost no crime at all which can be attributed to the Ivatan's good nature as well as the non-existent poverty in the islands. As a child, the only main 'criminals' that I ever saw in my hometown were Taiwanese fishermen who were often caught at sea when they cross the borders of the Philippines to do illegal fishing, etc. For sure, Ivatans might just be one of the nicest and most trustworthy people you'll ever meet in your travels! To prove this point, we have a couple of 'honesty shops' in the islands wherein nobody is attending the store: as a customer, you get the things you want to buy and then handle the payment yourself.
Experiences 4 seasons. It's not an official thing, but technically, Batanes has very cold and chilly days from November to February, with the hottest months from March to May (with April as the driest). The rest of the months are often rainy and August is the month where we mostly experience typhoons — speaking of typhoons,

we're NOT really constantly battered by ill weather

. Given our northernmost location, we're just often used as a reference point for weather reports. Sure, we have our fair share of typhoons but unlike popular belief, it's not too common.
When would be the best time to travel to Batanes?
Dry season which would be from December to May (with April being the driest). It's the safest time to go if you don't want to get stranded or have your flight cancelled/delayed because of bad weather (this is because the rest of the months are often rainy, with August being the month where we mostly experience typhoons).
.
Where to get the best flight deals?
Batanes is primarily reached by air and travel time from Manila can take 1 to 2 hours depending on the airline. To date, given the size of Basco's airport (which is small and can't be extended because then the runway will either go inside the mountain or ruin some residential houses), there are only a few airlines that are in service:
Philippines Air (PAL Express): daily flights usually departing and arriving in the mornings
SkyJet Air: only on Mondays, Wednesdays, and Fridays usually departing and arriving in the mornings
Wakay Air: daily flights usually departing and arriving in the mornings
Ticket prices are known for being expensive — it can range from Php 4,000 up to Php 15,000 (on average, it costs Php 7,000+). If you're on a budget, how then can you get cheaper flight deals?
Promos: There are regular seat sales that are being done by the above airlines and if you're lucky, you can snag a roudntrip flight for just Php 500!
Tour Operators: You can also subscribe or regularly inquire with Batanes tour operator so you are notified when there are seat sales or promos.
From the airport, you can walk to the town proper to get to your hotel (it's a really small town), otherwise you can hail tricycles there or arrange for a pick-up car beforehand. To book a private airport transfer, go here.
How about money?
There are NO money exchange facilities in Batanes, but there are a few ATMs (Landbank and PNB). It's also best to bring Philippines peso cash in advance, and don't bother whipping out your credit card because there are no establishments in the islands either who accept it.
How to get around?
By jeepney. They journey around the island of Batan from 5:00AM to 5:00PM (you often just need to flag them down at certain areas). If in doubt, feel free to talk to a local.
By tricycle. You can arrange this with your hotel, a tour operatore or directly with a tricycle driver. We call them as "Batoda" and apart from taking you to and from near distances, they can also provide day rentals to help you explore the island. To go around the north of Batan, they customarily ask Php 1,000 and for the south, about Php 1,500. (In Sabtang, touring the whole island starts at a cost of Php 800). For details and contact numbers of tricycle operators, see here.
By motorcycle or bike. You can rent a motorcycle starting at Php 500 a day (it can go up if you want a guide/driver, if you want a bigger motorbike, etc. and if you want per hour, it can be about Php 150 per hour). A simple bike would cost about Php 300 a day (or Php 25 per hour). If in doubt where to rent, just ask a local and they will direct you to the right place.
By car. If you're coming with a big group, it's best to do a tour for a hassle-free experience.
By boat. To get to the other inhabited islands of Sabtang and Itbayat, you will need to go through an exciting boat ride with our local boats called as 'faluwa'.
Sabtang boat trips (that spans for about an hour) depart from Ivana port from 6:00AM to 7:00AM — you can get to this port from Basco by renting a tricycle roundtrip transfer which costs about Php 440. The boat trip costs Php 100 per person each way, and once you arrive in Sabtang you will have to pay Php 200 environmental fee at the tourism office. Later on, you can take the boat ride back to Ivana starting from 8:00AM until 2:00 to 3:00PM (depending on the weather, there can still be boats at 5:00PM but it's best to be at the Sabtang port before by 2:00PM — or better yet, just ask the locals what is the estimated time for the last trip back to Ivana).

There are 3 boat operators going to Sabtang and I went with M/B Aljolyner since I personally know the owners. You can contact them via this mobile number: +63 928-244-5475.
Otherwise, you can simply reserve a spot in this Sabtang Day tour.

Itbayat boat trips are available from Basco every day from 6:00AM to 9:00AM in the mornings, and from Itbayat to Basco, around 11:00AM to 2:00PM. Per person, you will have to pay Php 450 one way. If you fail to catch the boat, there are no hotels in the island but you can always arrange a homestay with the locals or with your tour guide.

There are also 3 boat operators going to Itbayat namely Itransa, Ocean Spirit and Veronica. For details, see here.
Helpful Ivatan phrases
Almost all Ivatans can understand and speak fluent English; but of course, it doesn't hurt to use our language. We'll be very impressed with you!
Hello: Dius! (when you arrive at someone's house) / Kapian ka pa nu Dius!
How are you?: Ara ka mangu?
I am fine: Taytu aku a mapya.
Thank you: Dius mamahes!
You're welcome: As kanimu pa
Yes: Owen
No: Umba
I don't know: Katen

I'm sorry: Maypasinsya ka / Paypasinsyan mu yaken
How much?: Manyipira?
Can I join you?: Maparin machivan?
Goodbye: Avek dana / Mangay aku na
Now, before I begin with the itinerary guide, if in case you're more of a visual person, you can already watch my video below to get a 'peek' into the adventures that you can do when in Batanes!
5 Days Itinerary in Batanes
NOTE:
– The following section is in a tabbed format; so, in order to see the next day's contents, just click the headings below.
GUIDED TOURS
– 3-Day Tour (Covering Day 1 to 3 below: North Batan + South Batan + Sabtang)
– 2-Day Tour (Covering Day 1 to 3 below: North Batan + South Batan + Sabtang — more fast-paced)


Wondering what Batanes food or Ivatan dishes that you must absolutely try?
Check out this blog post to find out: What & Where to Eat for the Best Ivatan Cuisine
.
.
.
.

It's clear to see that Batanes has a LOT to offer — and more! In fact, it might just have something for just about anyone.
So what are you waiting for…? If you're looking for a tranquil escape or an unforgettable vacation, make your way to this northernmost paradise of the Philippines and I guarantee you that it will be worth your while.
What do you think of Batanes?
What spots in Batanes would you like to see the most? Why or why not?
Or have you visited here before? How was it?
YOU MIGHT ALSO LIKE
Older Post
Newer Post
Hey there! I am Aileen Adalid.
At 21, I quit my corporate job in the Philippines to pursue my dreams. Today, I am a successful digital nomad (entrepreneur, travel writer, & vlogger) living a sustainable travel lifestyle.

My mission? To show you how it is absolutely possible to create a life of travel too (no matter the odds), and I will help you achieve that through my detailed travel guides, adventures, resources, tips, and MORE!

NEW READER? START HERE!
CONTINENTS: 7 ~ COUNTRIES: 59
Join over 1 million people and receive exclusive giveaways, travel tips and so much more!