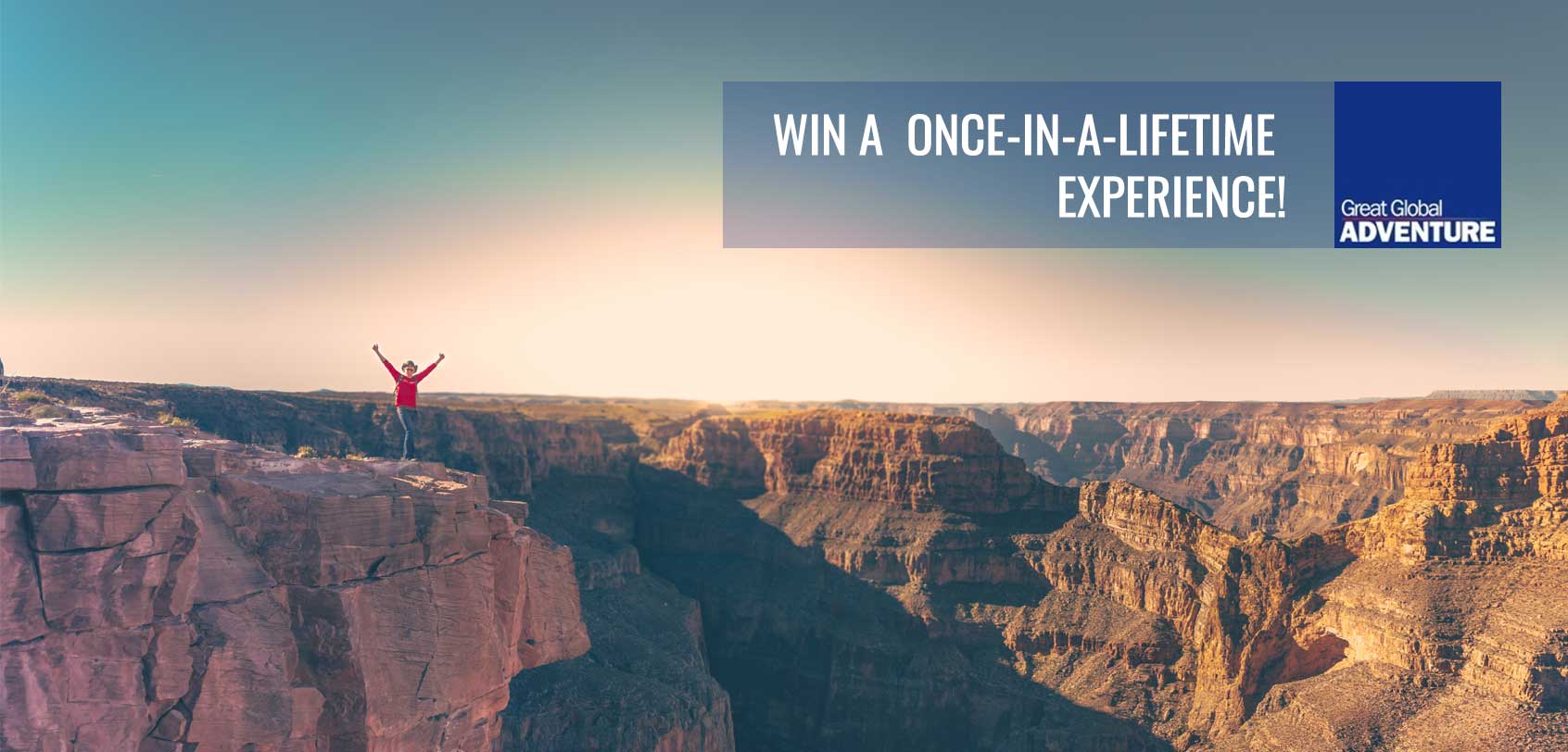 Are you a student who's at least 18 years of age? Or have you just recently graduated from university within the last 2 years? If your answer is "YES" to any of these two questions, then let me ask you this next: do you dream of the opportunity to travel the world, whilst at the same time gaining valuable (paid!) work experience and the chance to volunteer with some rewarding community projects?
Then read on…
.
AXA's Great Global Adventure
The Great Global Adventure is an amazing competition for any student or recent graduate who wants to see the world and learn along the way. This annual competition is brought to you by AXA, a leading global company in insurance and asset management. (And it will be open WORLDWIDE! Awesome, right?)
Not only does AXA pay most of the travel and living costs for up to 8 months, they have also organised for the lucky winner to complete two paid internships at AXA offices across the world — which is great for the resume! Plus, the winner gets the chance to complete a valuable voluntary experience with one of AXA's Corporate Responsibility partners.
And the best part? AXA will shape the prize around your personal interests, meaning that you get to choose the amazing destinations that you would want to travel to the most!
Great Global Adventure 2015 Winner: William Moore's Dream Trip
One lucky guy who is already making his travel dreams come true is William Moore from England, the winner of the AXA Great Global Adventure 2015. His trip has been customized to his preferences and he's been jetsetting for almost five months now!
He has been able to explore a significant amount of Asia, including:
Hong Kong ­
China
Mongolia
He`s currently in Indonesia and then soon after that, he's setting off to South America, where he will be able to ­see such sights as:
Machu Picchu
Galapagos Islands
Iguazu Falls
Easter Island
The rainforests
The world is surely his oyster and William is taking full advantage of what AXA has offered him — and this includes two six­-week paid internships at his choice of locations around the globe. Most of his hotel stays and travels have been funded and he has used some of the money from his paid internships to go off the grid and do some additional sightseeing.
He's also looking forward to the Indonesia Community Project, which is done in part with Prestasi Junior Indonesia, a member organization of Junior Achievement and one of AXA's CR partners.
.
How You Can Be a Part of the Great Global Adventure 2016
It's simple. Just register your interest on the AXA website here and you'll get an email when the Great Global Adventure 2016 re­-opens this February 2016.
…Be ready for stiff competition, but it's well worth it!
DISCLAIMER: This was made in partnership with AXA; nevertheless, all opinions are my own.

Where would you choose to visit if you were AXA's next winner?
Do you like William's itinerary, or would you choose other destinations?
Tell us what your dream trip would be in the comments section below!
YOU MIGHT ALSO LIKE
Older Post
Newer Post
Hey there! I am Aileen Adalid.
At 21, I quit my corporate job in the Philippines to pursue my dreams. Today, I am a successful digital nomad (entrepreneur, travel writer, & vlogger) living a sustainable travel lifestyle.

My mission? To show you how it is absolutely possible to create a life of travel too (no matter the odds), and I will help you achieve that through my detailed travel guides, adventures, resources, tips, and MORE!

NEW READER? START HERE!
CONTINENTS: 7 ~ COUNTRIES: 55
Stay updated with Aileen monthly! Sign up and receive exclusive updates, articles, giveaways, and so much more!
~Jigsaw by @Daniel_Sloss on Netflix https://t.co/kFxB6H1Q9g
21/04/2019 13:08:46

Supporting another person's success won't ever dampen yours.
21/04/2019 13:00:01