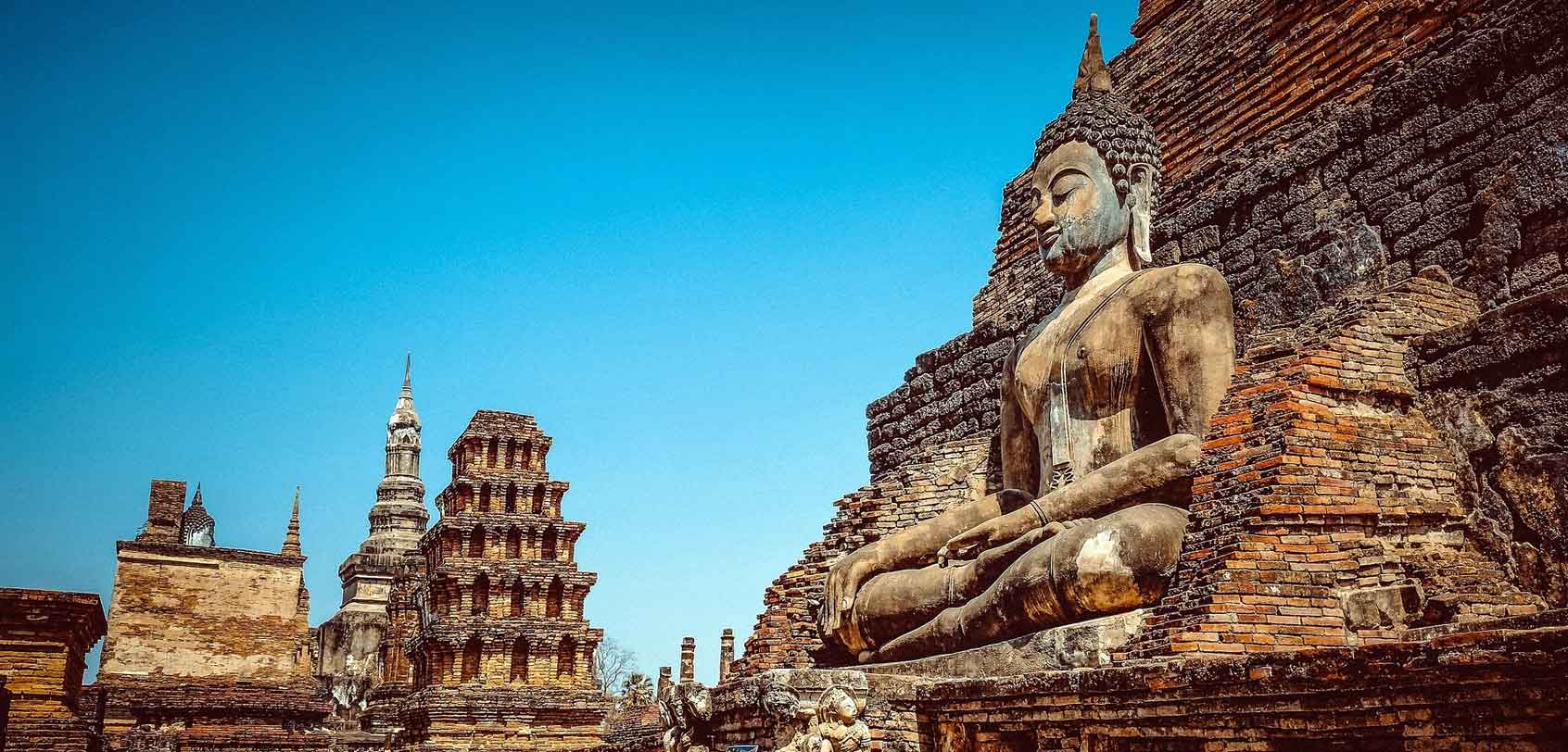 It has been 3 years now since I last set foot in Thailand, and I know that I've barely scratched the surface of this wonderful destination because I've only visited that of Bangkok and Chiang Mai. That being said, I surely want to see 'more' of the country — so when I saw that the Tourism Authority of Thailand launched a new contest called 'Amazing Dream Journey'… I was ecstatic!
Basically, through this initiative, you can plan and submit your dream journey to Thailand with your desired +1, and by doing that, you can get the chance to WIN it all for FREE (which means that all costs for flights, accommodation, food and transportation for you and your companion will be covered).
…So, are you excited?
Because I absolutely am!
Apart from the already mentioned fact that I wanted to revisit Thailand and experience more of its diverse attractions, landscapes, cuisine, and culture, I also wanted to bring my sister along with me on such a trip.
You see, we haven't traveled together in the past years because she has been so busy raising her child; that's why I see this 'Amazing Dream Journey' as a great opportunity to try my luck in scoring a "sistercaytion" with her to a country that I have already come to love AND which I know she will come to love too.
.
How to Win a Dream Journey to Thailand
It's absolutely easy.
#1. Go to http://amazingstories.tourismthailand.org/ and click the button that says "Join us now"
#2. You will be led to a new page. In here, you should click on "Register" at the top right section and it will lead you to a part of the page that looks like the below image. You could either fill in the fields on the right or just click "Login with Facebook" on the left.
#3. Fill in your details under "Your Profile" and then fill in the details of your intended companion (if you win the trip) under "Team Profile". Click the checkbox to agree to the Terms & Conditions of the contest and then click "Next".
#4. After registering, pick a theme that you want your trip to center on by hovering over the image and clicking on the button that says "Select Theme". You can choose Extravagant Eco Shell, Well Being Trail, Splendid Yacht, Life on Green, Luxurious Honeymoon, or Royal Project Culinary. I chose the Well Being Trail because if I were to win, I'd like to go on a relaxing escapade with my sister.
***Rest assured, you can submit entries for each of these themes as long as each entry focuses only on 1 theme.
#5. After that, you'll be lead to the section pictured below. In this area, you must create your dream journey itinerary of 3 days and 2 nights in Thailand. You can either get ideas from their suggested activities in the "Library" or write an activity by yourself.
Once done, click "Submit".
#6. A pop-up will appear, asking you to give a trip name to your dream journey. Fill it in and click "Create".
#7. The next page will show you a summary of the itinerary you made. Scroll down and click "Share". This will lead you to another page where you have to pick which platforms you'll share your trip on; you can choose sharing it on Facebook, Google or Twitter — or just share on all of the platforms!
Once you're done with that, that's it!
.
I am absolutely excited for this chance of winning an all-expenses-paid trip to Thailand — so what are you waiting for? Come and try your luck too! After all, the Tourism Authority of Thailand will pick a winner for each theme, so that's a total of 6 couples.
CONTEST ENDS: November 30
OPEN TO: Foreigners residing either in Thailand or abroad
ANNOUNCEMENT OF WINNERS: December 20
JOIN NOW & WIN!
DISCLAIMER: This is a sponsored post in partnership with Nuffnang and the Tourism Authority of Thailand (TAT); still and the same, all opinions are as always, my own.
What do you think of this contest?
Will you be joining? Why or why not?
Would you like to visit or revisit Thailand?
YOU MIGHT ALSO LIKE
Older Post
Newer Post
Hey there! I am Aileen Adalid.
At 21, I quit my corporate job in the Philippines to pursue my dreams. Today, I am a successful digital nomad (entrepreneur, travel writer, & vlogger) living a sustainable travel lifestyle.

My mission? To show you how it is absolutely possible to create a life of travel too (no matter the odds), and I will help you achieve that through my detailed travel guides, adventures, resources, tips, and MORE!

NEW READER? START HERE!
CONTINENTS: 7 ~ COUNTRIES: 59
Join over 1 million people and receive exclusive giveaways, travel tips and so much more!