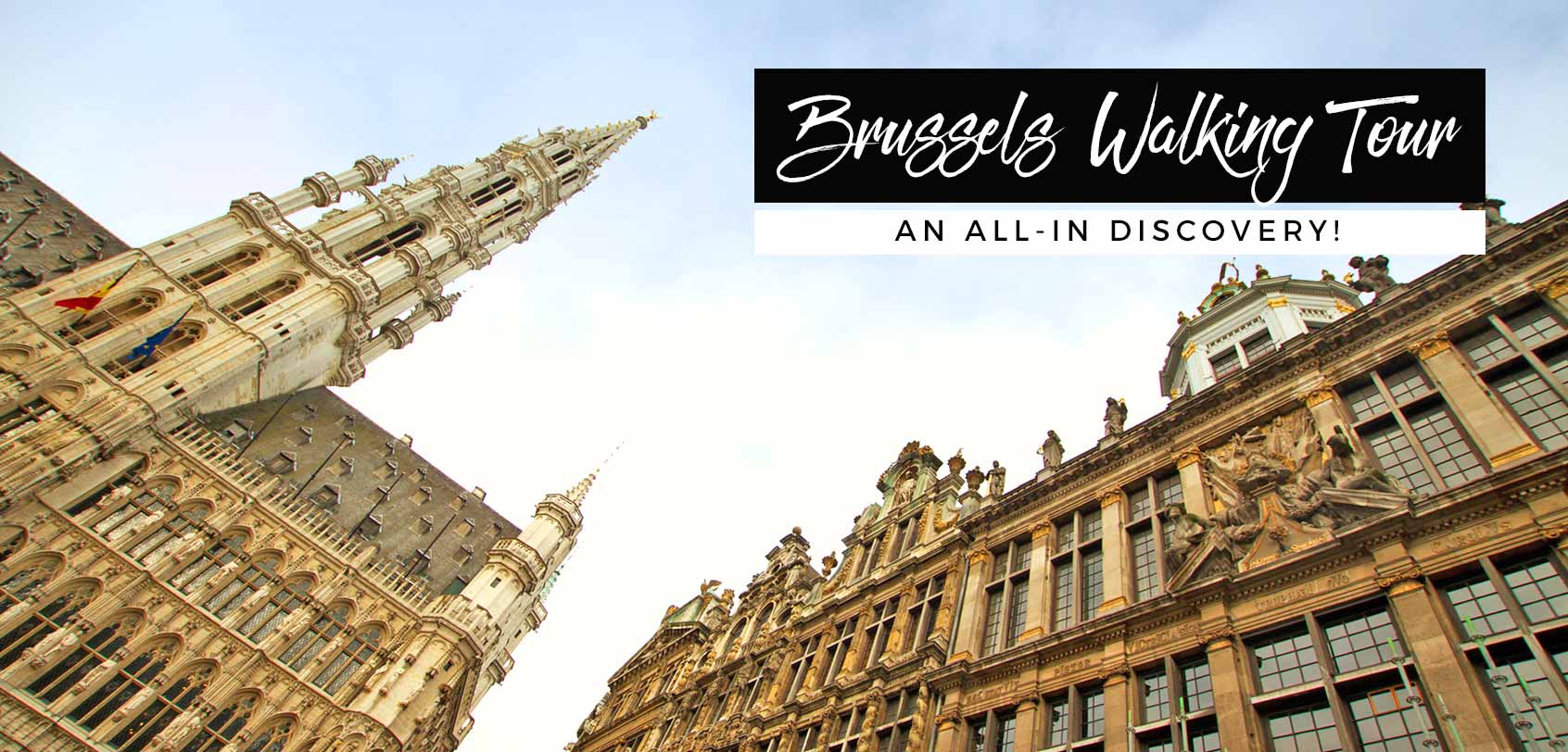 As visitors to a dynamic destination, we often need a little help when it comes to first time explorations. Brussels, for example, is one of those cities that can be quite overwhelming to journey through alone. That being said, if you want to gain a proper introduction to this city that is dubbed as the 'heart of Europe', it's always best to take a guided tour from the locals as a start.
Now, you probably know how Belgium has become my 2nd home, and I've already been living here for almost 2 years; therefore, it's safe to say that I have a good understanding of the city of Brussels. That's why when Global Enterprises invited me to try their All-In Discovery Brussels Walking Tour, I was more than excited to take up their offer!
For one thing, they claimed that their tour is the ultimate solution for travelers who are looking to discover Brussels for the first time. When I first heard that from them, I immediately wanted to see for myself if such can be true! I also wanted to see if it was something that I can eventually recommend, especially since there have been a number of you guys who have been asking me of the BEST tour to take in this metropolis.
The verdict? After a 4-hour affair on this All-In Discovery Brussels Walking Tour, I was pleasantly surprised at how enjoyable and comprehensive it was!
Global Enterprises definitely kept their promise: a full-on city discovery and a true-blue Belgian feast.
…What more could you possibly ask for? Plus, I can assure you by now that you won't be missing ANY of the top must-dos with this Brussels walking tour!
To add, our local tour guide, Avo, was extremely knowledgeable! He was a complete history buff because he taught us a lot of new and interesting things — and I thought I already knew everything there is to know about Brussels! But that doesn't stop there because he was humorous and warm too. In fact, when it was over, I was a bit glum to say goodbye to him and the rest of the people that I was touring with because it was like bidding farewell to new close friends.
To sum it up: I had a fantastic time! And because of that and more, I decided that I wouldn't want to spoil the fun: I won't be giving you a 'blow-by-blow' detailed account of what we did and what we discussed in this Brussels walking tour, because going by what I experienced, I think it's better for you to be surprised.
So what I would rather do here is give you a visual 'peek' to the experience as I share with you some of the photos that I took from the tour (+ a short video/vlog recap).
Here we go!
All-In Discovery Brussels Walking Tour
~ Grand Place ~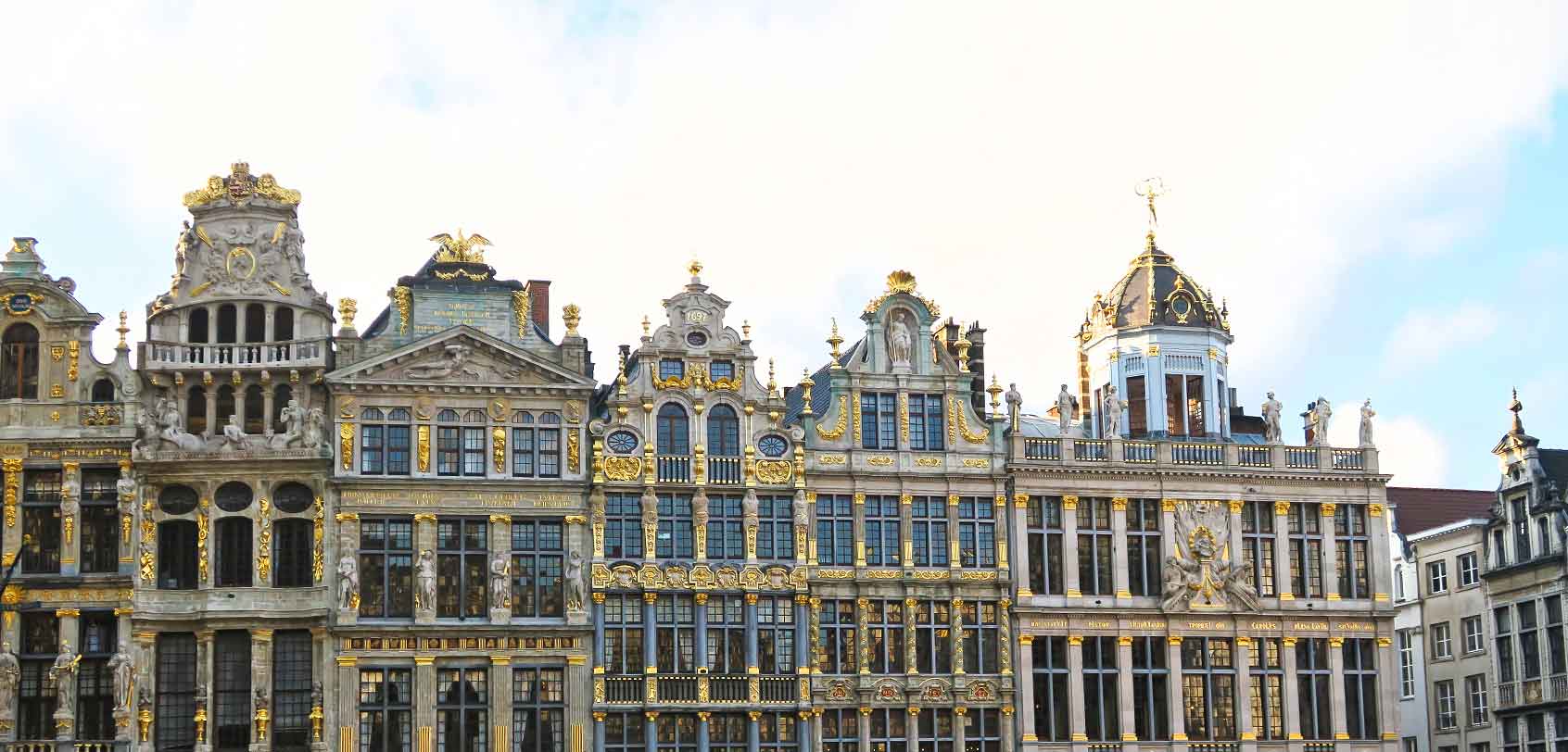 ~ Chocopolis ~
~ Theatre Toone ~
~ Rue des Bouchers ~
~ Alleyways & Spaces ~
~ Manneken Pis ~
~ Galeries Royales Saint-Hubert ~
~ Mary ~
~ Video ~

.
Global Enterprises' All-In Discovery Brussels Walking Tour did NOT disappoint. This is, without a doubt, your ultimate choice for discovering 'everything Brussels' if you're new to the city!
For details about this tour, see below:
Website: All-In Discovery Brussels Walking Tour by Global Enterprises Tours
Booking: Can be done online through their website, or in person during the tour itself
Meet-Up Point: Grand Place 21, Brussels (in front of Godiva chocolate store)
Price: 70€ for Adults and 40€ for Children under 6-12 years old
TIP: Book directly with Global Enterprises Tour to get the best price! (Not with third party sites like Viator, etc.)
Schedule:
Tour that lasts 3.5 hours / Available 1PM on Wednesdays, Fridays, and Saturdays
Disclaimer: This was a sponsored trip that was made possible by Global Enterprises Tours. But as always, all thoughts that are expressed in this article are fully my own.
NOTE: I have also tried another one of their tours, namely a chocolate-centric one! Come read about it here.
What do you think of this Brussels Walking Tour?
Would you like to try this out?
Why or why not?
YOU MIGHT ALSO LIKE
Older Post
Newer Post
Hey there! I am Aileen Adalid.
At 21, I quit my corporate job in the Philippines to pursue my dreams. Today, I am a successful digital nomad (entrepreneur, travel writer, & vlogger) living a sustainable travel lifestyle.

My mission? To show you how it is absolutely possible to create a life of travel too (no matter the odds), and I will help you achieve that through my detailed travel guides, adventures, resources, tips, and MORE!

NEW READER? START HERE!
CONTINENTS: 7 ~ COUNTRIES: 59
Join over 1 million people and receive exclusive giveaways, travel tips and so much more!