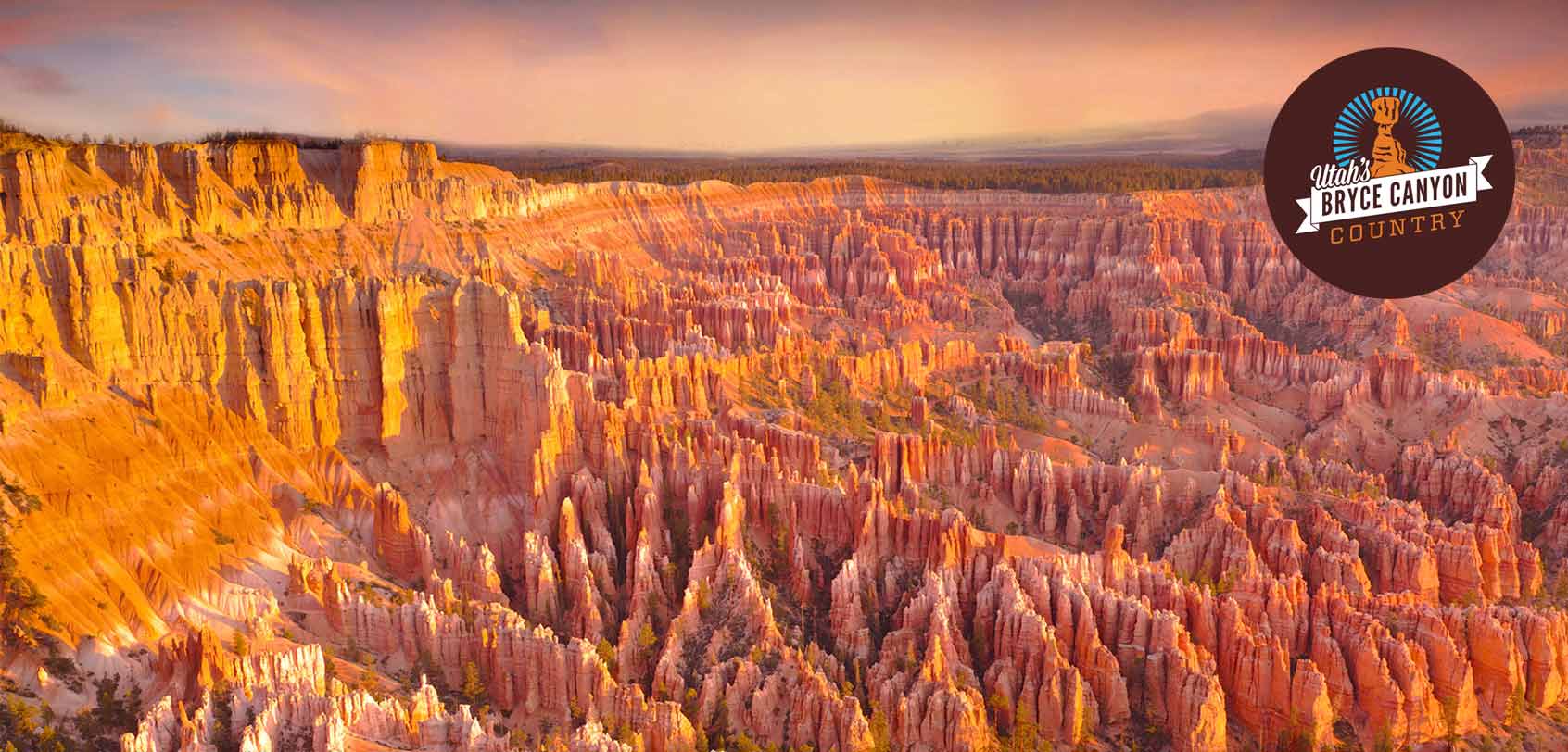 Bryce Canyon Country is well-known for its picturesque landscape that's filled with an amazing collection of natural amphitheaters and hoodoos. These are splashed with breathtaking colors of red, orange, and white so it's not a surprise to know that this is the most photographed place in Utah.
However, what not a lot of people know is that there's MORE to Bryce Canyon than its world renowned National Park – that scenery is definitely just the beginning. Truth be told, there are tons of epic things and places that you can explore in Bryce Country Country; and as a place for adventure, here are the top 5 reasons why you should stay in this wondrous place for more than a day!
.
1.
Tons of picturesque hiking trails.
.
It's said that the hiking opportunities in Bryce Canyon Country may just exceed most of the popular destinations in America given how they have all kinds of terrains and trails that are fit for any beginner or well-seasoned hiker. Given the long list of hiking trails that you can choose from, here are a few things that are a must to do and see:
Kodachrome Basin: a scenice 1.5 Grand Parade Trail that gives anyone the opportunity to go through two box canyons and ancient paths that may date back to early Anasazi Native Americans
Box Death Hollow Wilderness Area: perfect for rugged hikers, the 3 main trails here are called Coleman Trail, Roundy Trail and The Box and somewhere you'll find the Hell's Backbone Bridge which is of the most scenic views in southern Utah.
CALF Creek Falls: an 88 ft secluded waterfall which is hidden in a small sandstone canyon. It's worth seeing as it will take your breath away!
.
2.
Scenic byways and backways to explore.
.
Take the time to go on a ride around this part of Utah as you explore the striking top 3 drives near Bryce Canyon Country, namely…
Byway 12: spans around 120 miles that travels through iconic landmarks such as that of the newly created 1.7 million acre Grand Staircase-Escalante National Monument.
Byway 143: a 55 mile casual drive between Paguitch and Parowan that can take you to Cedar Breaks National Monument.
Highway 89: extending 500 miles from Idaho to Arizona, this highway pases through the west of Bryce Canyon Country, giving access to Zion National Park and the north rim of the Grand Canyon.
.
3.
Outdoor activities are endless!
.
There are plenty of activities to do in Bryce Canyon Country — if not endless! Some of these would be:
Canyoneering: for those looking for some thrill, canyoonering is the way to go and the terrain here will surely give you some narrow and cool canyons to explore
Camping: you can choose to camp in the desert or in the mountain forests as you take in the beauty of Bryce Canyon that is 'out of this world'
Mountain biking: with well-made bike trails, you can ride through the nearby Red Canyon and experience the thrill of going through various elevations
Fishing: this is a place where trout fishing is at its best. With a range of streams to large lakes, you're sure to find an enjoyable catch!
ATVs: there are miles and miles of ATV trails in the entire region and you'll have lots to choose from!
Horseback riding: how about experiencing some sort of cowboy fun? You can either learn some cowboy skills or go on a horseback riding spree through some legendary trails in the Red Canyon
Aerial tours: you could also enjoy a bird's eye view of Bryce Canyon with a chartered helicopter or airplane
Winter activities: when the weather starts to go frosty, Bryce Canyon remains to be an adventurous destination and you can try things such as snowshoeing, cross country skiing, and ski archery tours
.
4.
Night time sightseeing.
.
The fun doesn't stop when the sun sets because Bryce Canyon Country will surely transform into a magical place as the night creeps in. Other than going through the joys of camping, going on a brief stroll to watch the night sky will be an experience that you will never forget as great sky views unfold due to minimal 'light pollution'. This can truly be an astronomer's haven and there are even ample staff rangers in the National Park who can give you presentations.
.
5.
Cultural excursions.
.
If you're more into art and history or museums overall, don't fret because Bryce Canyon Country has a lot to offer you!
Bryce Wildlife Adventure Museum: other than the Natural History Museum, there are an array of things to do here such as doing ATV rentals, visiting souvenir shops, renting bikes and hand-feeding live exotic deers.
Anasazi State Park Museum: with 6 rooms replicating the Coombs Site Ruins, visitors can get an idea of what life was like for the Anasazi 800 to 900 years ago.
Escalante Heritage Center: this tells the Hole-in-the-Rock expedition as well as the settling of Escalante.
.
Overall, it's plain to see that in order to have an extensive and fuller experience of the beauty of Bryce Canyon Country, you'll surely be needing more than a day!
Take your time!
PIN THIS!
DISCLAIMER: This post was made in collaboration with Bryce Canyon Country in conjunction with Cooperatize. Nevertheless, all opinions are my own.
What do you think of Bryce Canyon Country?
What locations or activities would you like to try?
Or if you have already been to this destination, how was your experience?
YOU MIGHT ALSO LIKE
Older Post
Newer Post
Hey there! I am Aileen Adalid.
At 21, I quit my corporate job in the Philippines to pursue my dreams. Today, I am a successful digital nomad (entrepreneur, travel writer, & vlogger) living a sustainable travel lifestyle.

My mission? To show you how it is absolutely possible to create a life of travel too (no matter the odds), and I will help you achieve that through my detailed travel guides, adventures, resources, tips, and MORE!

NEW READER? START HERE!
CONTINENTS: 7 ~ COUNTRIES: 55
Stay updated with Aileen monthly! Sign up and receive exclusive updates, articles, giveaways, and so much more!
~Jigsaw by @Daniel_Sloss on Netflix https://t.co/kFxB6H1Q9g
21/04/2019 13:08:46

Supporting another person's success won't ever dampen yours.
21/04/2019 13:00:01