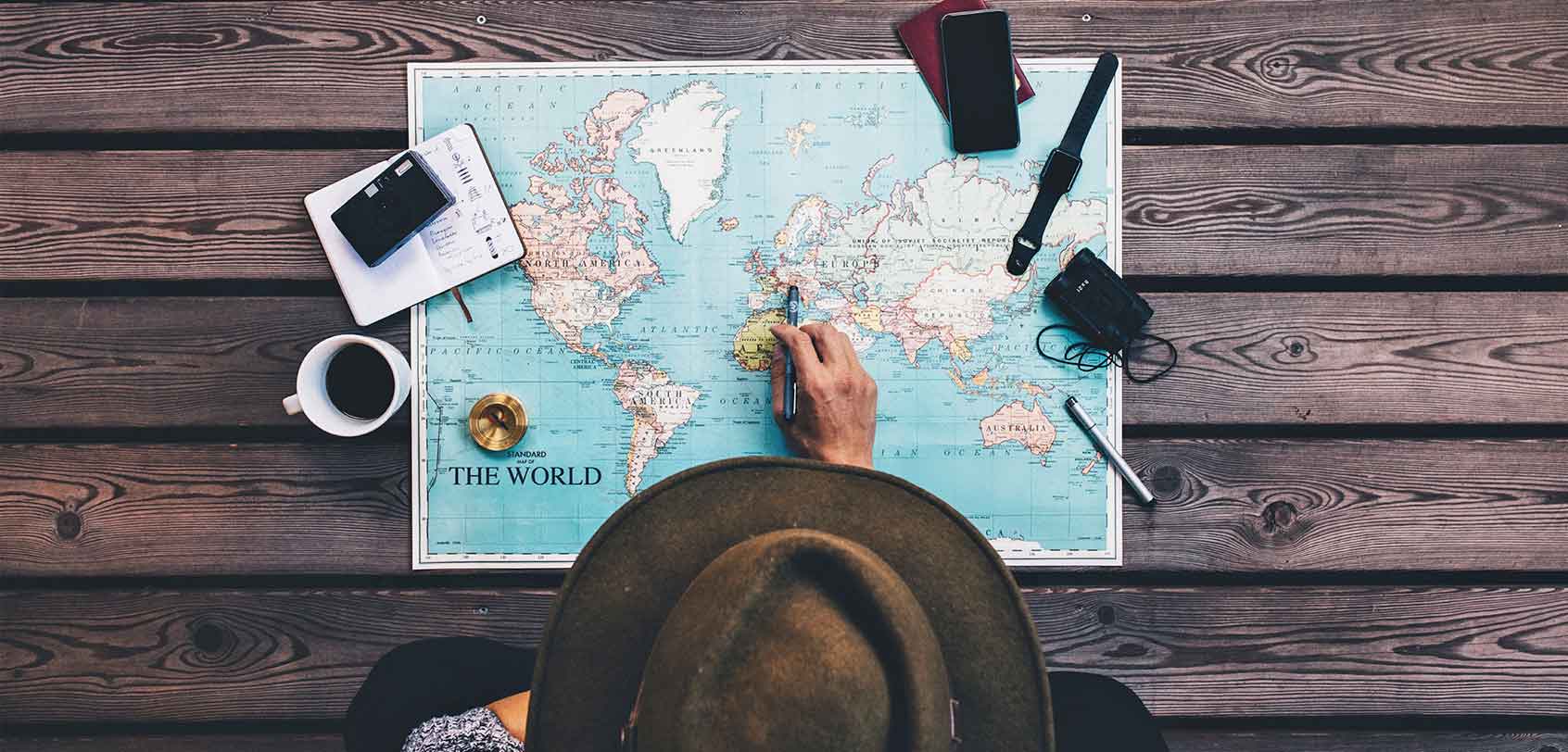 Much of the work we do for our jobs can be done from anywhere in the world. Work-cations are trending more than ever, allowing folks to travel on the company clock — sometimes even on the company's bill. However, services like Dropbox make it easy for all company team members to work from anywhere in the world with ease and accuracy. (Travel hotspots)
So whether you're considering a work-cation or just a jaunt for a week or two, we've rounded up 2019's top travel destinations:
Mexico
Germany
Australia
Canada


.
» Mexico City
Photo from Joshua Davenport/Shutterstock
Mexico is always one of the top travel hotspots, this is as evidenced by the popularity of celebrity chef Rick Bayless and chef & homecook Pati Jinich. The food culture alone in Mexico is enough to draw a dedicated travel group! But Mexico also offers a rich and diverse history, as well as a variety of native and colonial cultural mixtures.
Mexico City is the capital, and reflects the beautiful mosaic of Mexican culture and food that is both modern and traditional. Founded by the Aztecs, Mexico City offers some excellent museums and markets that are free to the public– which frees up some extra money in your travel budget.
So go and visit the beloved Angel of Independence and explore the mausoleum at its base, where the remains of famous generals and the country's first female journalist are interred. Many of Mexico City's museums are also free on Sundays, including the Museum of Modern Art in Chapultepec Park.
In the Zócalo (central downtown square), the Metropolitan Cathedral dominates the skyline — but before you enter, please respect their rules about apparel (Mexico is predominantly Roman Catholic). The National Palace — home of the federal executive government — is completely free, but bring your passport as you wander the halls and examine some of Mexico's beloved Diego Rivera's artworks.
The aforementioned Chapultepec Park is even one of the largest public parks in the Wester Hemisphere, filled with lush green spaces, vendors, bike trails, musical performances, etc.
.
» Berlin, Germany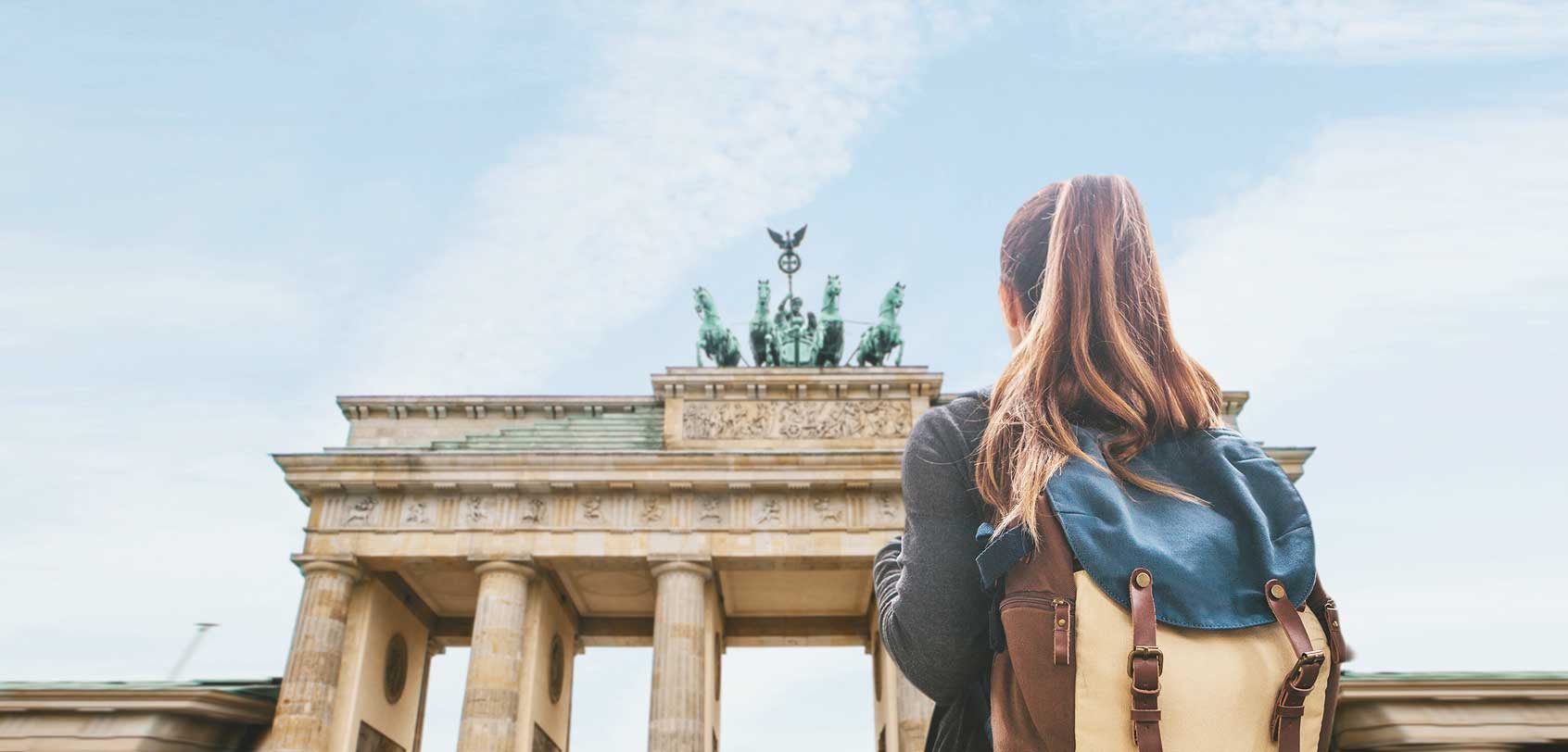 Photo from franz12/Shutterstock
The center of Germany's politics and much of its history lies Berlin. Walking through the iconic Brandenburg Gate, you'll be met with the equally iconic Reichstag building with its sparkling glass dome. The Reichstag often has a longer wait time during the evening, but sunset is honestly the best time to take in the view from the top. Best of all, you can pre-register your visit for free!
You may also notice that the Reichstag, along with every major building or monument that survived World War II, appears spotted with dark dots. These are the bullet holes from the war, which the city-state has deliberately kept visible to remind all citizens — including themselves — to never forget the consequences of hate.
You'll also find these bullet holes, along with the Book Burning Memorial, at Bebelplatz. Be sure to visit the grand and gorgeous Berlin Cathedral and the Kaiser Wilhelm Memorial Church. Their art and architecture are simply breathtaking!
Next to the Kaiser Wilhelm Memorial Church is the New Church, which has a completely different appearance but also contains some priceless art and artifacts.
Museum Island is also an amazing stop in Berlin, and is worth setting aside a whole day for because you can visit all 5 museums for one price! Take your time and visit the Pergamon Altar, the Neferttiti bust, the Ishtar Gate and precious works of culture and art.
And don't forget the Bauhaus Trail which is celebrating its 100th birthday this year! From Weimar to Berlin, the trail features some of the best modern art in the world.
» Australia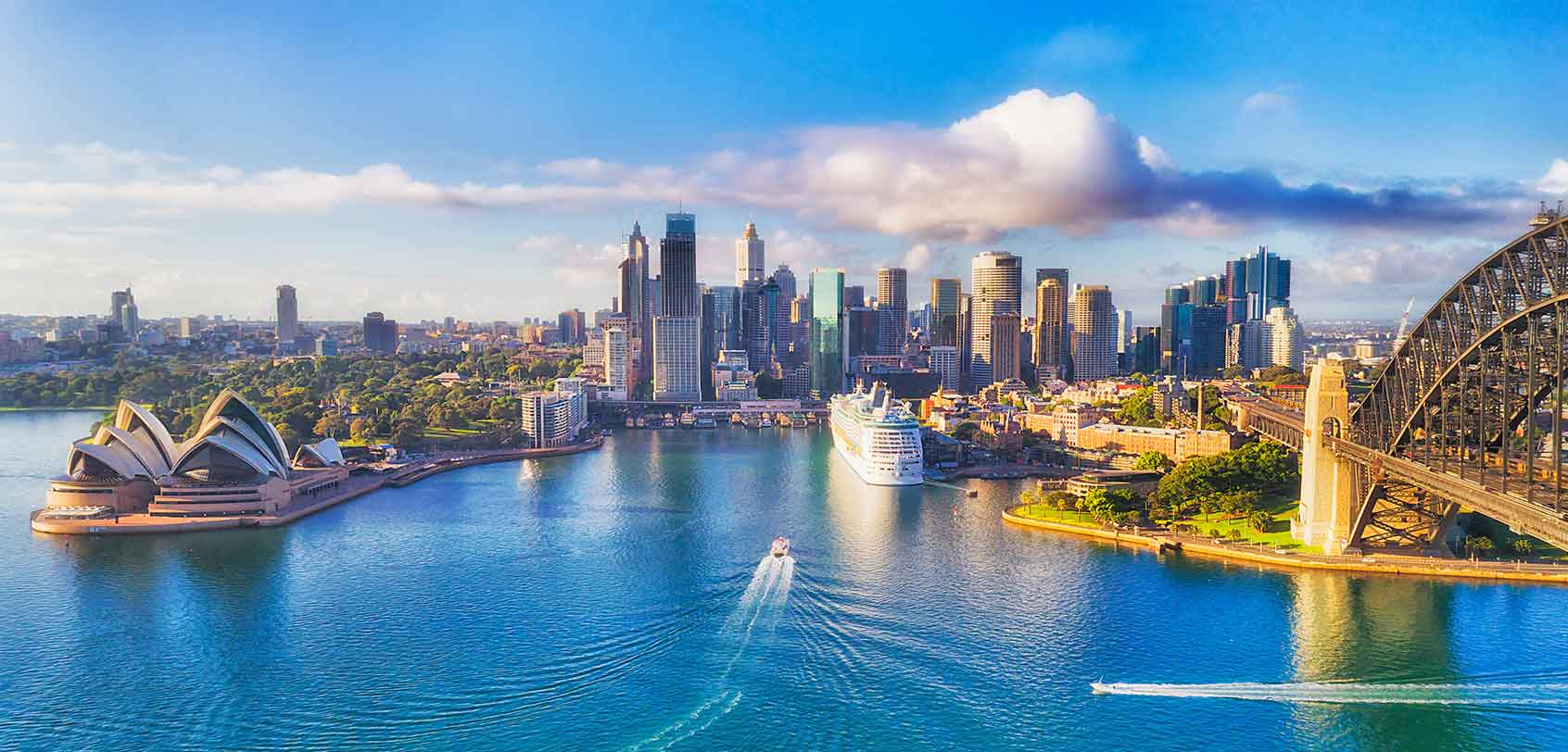 Photo from Taras Vyshnya/Shutterstock
Australia holds a special place on the planet, possibly because it has a vast amount of country that is not developed. As you may have deduced by Australian memes, the country is home to some of the world's most poisonous animals (such as the funnel web spider!) but is also home to some of the world's most precious ancient art.
Their native aboriginal population is split into two groups: Indigenous Peoples of Australia and Torres Strait Islanders. They originally migrated from Southeast Asia — scientists can't agree when, exactly — and settled in the entire continent. Their culture and society have uniquely survived into the modern age and Kakadu National Park contains excellent examples of 20,000 year old art from the ancient forefathers of these people.
Every single one of Australia's major cities also has a unique experience to offer. Sydney has its iconic Opera House and sprawling beaches, Perth (the capital) is the most remote capital city in the world and Melbourne has public bike-sharing racks and a fashion district.
Australia is also a fabulous place to experience wildlife. From the Great Barrier Reef to Crocodylus Park and the Australia Zoo, you'll never see the same wild animal twice.
» Canada
Photo from Joshua Davenport/Shutterstock
It may surprise you to learn that Canada is one of the top travel hotspots; after all, it appears so little in national news and seems like such a quiet country. But Canada has more to offer the traveler besides hockey, maple syrup and the Niagara Falls!
Toronto is an extremely diverse city, with the majority of the population born outside of the nation's borders. It boasts 200 ethnic groups who speak around 140 languages and it also has the world's largest underground mall: PATH. And check out the Distillery District, which is pedestrian-only and full of history, food, and naturally — a brewery.
Alberta is best known for its wintertime sports, but also boasts the new Royal Alberta Museum which contains a multitude of collections. There's also the grand Kananaskis Nordic Spa with hydrotherapy pools and eucalyptus steam rooms.
Canada's first national park, Banff National Park, is surrounded by hot springs and has been accidentally discovered by railroad workers in 1883. The park's Bow Falls was featured in 1953's The River of No Return starring Marilyn Monroe and Johnston Canyon offers one of the most traveled trails in the park — keep an eye out for ouzels! Ouzels are little grey birds who bounce up and down the rocks of the canyon.
Meanwhile, the city of Vancouver offers everything from skiing down a snow-covered mountain to rollerblading in the park, all in the same day. The city also boasts a number of festivals, including a Cherry Blossom Festival, a Dine Out Festival, an International Jazz Festival, with our favorite being the Vancouver International Wine Festival — it's one of the oldest in the world! The Festival Tasting Room offers its 25,000+ visitors well over 700 wines to sample. The whole city gets in on the action and restaurants offer their own wine dinners and minglers during this time as well. Best of all, unlike most wine festivals, this one is open to the general public!
.
Pack your bags and go an adventure by picking any of these top travel hotspots — all while getting work done with services like Dropbox.
And no matter what your reason for traveling is, be sure to check out this ultimate carry-on packing list to ensure you don't forget anything. (Of course, don't forget to leave room for souvenirs!)
This is a sponsored post for Dropbox. All opinions are my own. Dropbox is not affiliated with nor endorses any other products or services mentioned.
What do you think of these top hotspots destinations?
Where would you like to go the most?
Or have you been to any of these countries? How was it?
YOU MIGHT ALSO LIKE
Older Post
Newer Post
Hey there! I am Aileen Adalid.
At 21, I quit my corporate job in the Philippines to pursue my dreams. Today, I am a successful digital nomad (entrepreneur, travel writer, & vlogger) living a sustainable travel lifestyle.

My mission? To show you how it is absolutely possible to create a life of travel too (no matter the odds), and I will help you achieve that through my detailed travel guides, adventures, resources, tips, and MORE!

NEW READER? START HERE!
CONTINENTS: 7 ~ COUNTRIES: 59
Join over 1 million people and receive exclusive giveaways, travel tips and so much more!